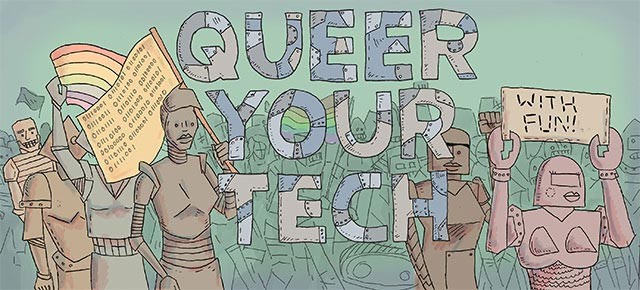 Feature image via Shutterstock.
On the very day you're reading this, I'm getting married. And I write on the Wednesday before, so at the moment, there is just one thing on my mind: executing this here large party. It's stressful! We're trying to make sure everyone has fun while at the same time trying to make sure Abby and I actually wind up married and able to eat dinner. I told friends this week it felt like DMing a party of 80 people. I had no idea this was going to be so difficult.
Enter technology. I cannot imagine how hard this must have been in the days of physical RSVP cards. I wouldn't have made it without spreadsheets that calculate things for you, without digital registries. We'd have eloped two seconds into this madness. Here's some wedding tech to help you plan your big gay wedding. Some I've used, some I wish I'd used, some just looks pretty cool.
---
Planning
Trello
Need to make collaborative checklists and brainstorming sessions with your partner? Need to keep organized in a way that both of you can see and update instantly? Need notifications when someone adds or completes a task? Trello is here to save us all. The free version is all you're gonna need—you can even attach images and receipts and such, up to 10mb. You can use it in your browser or on iOS and Android.
Wunderlist
Need the same sort of thing, but with reminders? Wunderlist has your back. Once again, you really should only need the free account (but Pro is $5 a month, should you find it necessary). And honestly, this is the thing that I really wish I'd gone digital on. My fiancée and I both largely keep paper planners, but I have a memory like a whiffle ball and if one of us thinks of something and writes it down, it doesn't automatically fill itself out in the other's Passion Planner. We were not educated at Hogwarts (though we are both Ravenclaws.) You can download Wunderlist onto practically everything.
---
Budgeting
Make Your Own Spreadsheet!
I'm a huge nerd and I'm all about budget, so I made our spreadsheet from scratch in Numbers. Each subcategory had its own sheet that added together on a bigger sheet and every line item had a person who was responsible for paying it, which was listed on a whole separate sheet that synced up with the others. It even had inspirational photos at the top of every page, so it would look less stark. This is my brand of nerd, and it might be yours too. You'll know your budget inside out if you do it this way.
If this isn't your brand of nerd and you still want to do a spreadsheet, A Practical Wedding has a Google drive one you can use (along with kickass example wedding budgets from real people).
WeddingHappy
WeddingHappy is an app that does…well, a lot of different things. But I'm putting it here in budgeting because it has a handy "amount left in budget" feature right at the top, so you can keep track of your spending. You can also add vendor contact info and get reminders when you have a payment coming up, which is better than my method of, "hey, I think we owe the photographer something right about now, I will email her and find out what that is." It also does planning tasks, just FYI. It's free for iOS.
---
Guest Management
Moo
This is how we made our Save the Dates. This is how we made our invitations. We hired Rory to illustrate, uploaded his design to Moo and in no time at all, Moo sent us beautiful cards. I feel like everyone knows about Moo as a business card printing service, but they also do postcards. Really lovely ones at that. This is my PSA—Moo can also print invitations, and their webapp is really easy to use.
RSVPify
This is what we actually used for our wedding, and I featured it here. RSVPify does away with paper RSVP cards that your guests have to mail back—instead, they go online, fill out a form and bam! Done! Easy as pie—and speaking of pie, we're having mini-pies at our wedding instead of cake, which we asked people about on RSVPify because you can create custom questions to ask your guests. Like what flavor pie they prefer. Pay $30 and use it for the whole wedding. Word to the wise, some of our guests with older browsers had trouble using the form we embedded on our wedding website, but we fixed that by putting a link to our RSVPify page at the bottom, in case they couldn't use the form. Oh, and speaking of our wedding website—
WordPress
If you want cheapest, easiest way to put together a wedding website with all the info about the wedding in one place, that solution is WordPress. Use WordPress.com for free if you don't mind having a URL that looks like [yournames].wordpress.com. If you're me and you eat domain names like potato chips, you can whip one up really easily for really cheap using WordPress.org! WordPress is well-documented either way, so it's easy to figure out with a little bit of Googling and help from the WordPress Codex. I found communicating with guests via the website to be easy and efficient. And there's a little Google map to our venue so no one gets lost!
All Seated
All Seated lets you not only manage guest lists, but also lets you handle seating charts and floor plans. The homepage says it's free forever, and if you're assigning individual seats, I'd take a look at it. This could've also easily gone up in planning, because the ability to create side-by-side timelines to make sure day-of scheduling goes as planned for each person involved is pretty awesome as well.
Glö
This is a combination wedding website maker, digital invitation provider and RSVP tracker, so if you want to replace all these tools with one tool, Glö is the way to go. They even have an option for matching paper invites if you're a stationary person like me and can't bear the thought of going paperless. The only catch with Glö is the price—the light package is $20 a month or $75 per year, with prices going up from there. I was able to do all of what Glö does for much cheaper, using a bit of my own coding know-how. But that does mean I had to deal with a lot of disparate, moving parts (and dig deep for long forgotten PHP knowledge). If you'd prefer not to spend your time that way and have the dollars to spare, Glö might be for you.
---
Day Of
This heading is a bit of a leading one. We're having everyone put their phones away, at least during the ceremony. We're not having a hashtag. We're not doing any of that. I'd rather us all enjoy the wedding without experiencing it from behind a screen, trying to document it. If you've gotta take photos at the reception part of it, fair enough. Check these out. But I, a tech junkie, want nothing to do with technology during my actual wedding—I might not Instagram even one (but I might, I dunno, I'm not pressuring myself either way). If I do pull out my phone to take a photo, you can better believe it'll be on Do Not Disturb mode. I don't want to panic of the internet notifying me of anything. Here's to zero distractions from getting married.
What about you? What technology did you use to plan your big queer wedding?