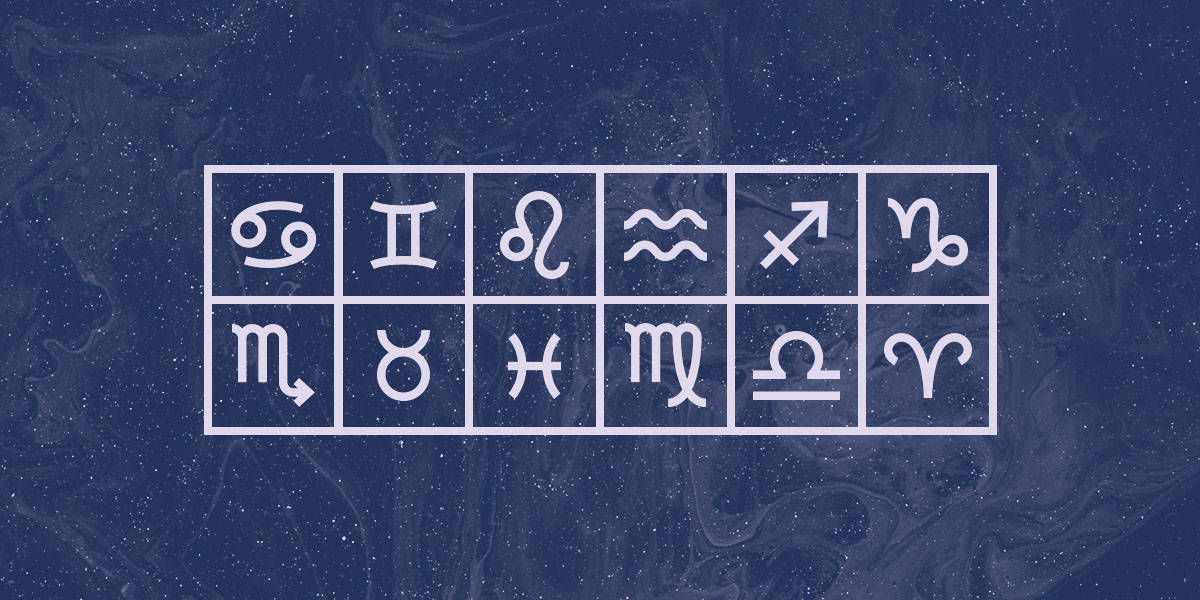 Yes, it's December already. I know, I can't believe it either. If you're like me, you usually love December — it's Sagittarius season, a time of gatherings and feasts and candles glimmering on dark nights and a huge mad rush to get ready for whatever holidays you celebrate, followed by a deep stillness with days that drift together and feel blanketed by snow, even if it doesn't snow where you are physically. Needless to say, this December will be different. The mad rush and the deep stillness have been with us all year long — from the fierce conflicts for racial justice to the isolation and monotony of quarantine, 2020 has both spiked our adrenaline and tested our patience. And none of it has really ended yet. Trump may be voted out, but he's still president right now. A vaccine may be on its way, but it's not here yet. The world economies may recover in time, but those shot by police or killed by Covid-19 will not.
And if you're anything like me, this may be the last thing you want to think about right now. In this darkest time of the year in the Northern Hemisphere, Sagittarius season is usually a time for optimism, for joy, for that warm feeling you get when everyone you love is in the same room and dressed to kill and there's that glimmer of hope that next year might be better than this one, because it's got to be, right? Sagittarius is the energy that allow us to breathe between the intense crisis-management of Scorpio and the serious, practical realism of Capricorn. And when I say breathe, I also mean laugh. And this year, when we have so many reasons to cry — but more likely than not we're invested in staying shut down to survive so we aren't even crying — it's really important to do whatever you can to safely celebrate this season. And I emphasize safely. If you're one of the 40% of Americans that's planning to gather with family that you don't already live with / germ pod with, I really beg you to think about the lives you might be risking — maybe no one in your family will get sick, but what about the grandmother on the plane next to you who is African-American and already has worse health risks and a shorter life expectancy than white Americans? Or the person working checkout at the grocery store, who has asthma but can't afford to stay home? Even getting tested isn't a guarantee of safety. I know you don't want to hear this, because it's been so long and we're all so tired of the isolation. And you deserve to celebrate. And it's heartbreaking not to gather. All this is true. And yet, I'm writing to you as someone with a compromised immune system who absolutely cannot take that risk. And the more risks you take right now, the greater the danger is for all of us, and the longer that danger will last. I invite you to consider your connection to all of us right now — old and young, sick and healthy, disabled and temporarily able-bodied — and how you can celebrate these connections. Your holidays will look different this year, no matter what. Choose connection that respects all of our lives.
I'm preaching a little hard right now because this month brings us a total solar eclipse on December 14th, which is also the new moon in Sagittarius. Eclipses are times of doors opening and closing, times of big change, heightened activity, and sudden revelations. And Sagittarius is a sign that tends to believe the grass is greener elsewhere, and tends not to look before it leaps. So there's a chance this holiday season that people will be taking greater risks because they want to have fun, and relax, and gather, and tap into that exhilarating, care-free Sagittarius party energy. I feel you, my people. I would give almost anything to be at the raunchy queer holiday party my friends throw every year, doing some hand sewing while my exes get naked in the hot tub and read Diane DiPrima to each other over the strains of Dolly Parton karaoke from the other room. Except I wouldn't risk other people's lives to be there. You, you can make your own choices about this. But I encourage you to notice who you're connected to, whose health might rely on you. For me, this is what this season is about — expanding our capacity to feel love and solidarity. Staying connected in ways that enhance our mutual thriving. Y'all are creative. I know you can figure it out.
Okay, end of lecture. As always, when we're in eclipse season it's important to pay attention to the insights and surprises that might leap out at you — but it's usually wise to wait before taking decisive action. That's because what you're learning right now is incomplete, and it usually takes a few weeks for all the information to emerge. Another key change that's happening this month is that both Jupiter and Saturn are moving from Capricorn to Aquarius, and they're meeting up in the sky together on December 21st, also known as winter solstice. This is a major, mega, huge deal and I'll be writing more about this shift in January as it will define many of the themes of 2021. For now, just be aware that we're shifting from a time of intense focus and concentration around all things Capricorn (survival strategies, structures, status-quo, discipline, loneliness, tradition, established power) toward all things Aquarius (revolution, queerness, visionary thinking, experimentation, unorthodox relationships, social progress, inventions, technology). And if you were born with Saturn in Aquarius, you're coming up on your Saturn return!
As we close out 2020, let's remember a few things together: 1) This year may be ending, but the revolution is just beginning. 2) There is no "return to normalwp_postsbut there can be a better future. 3) Let's keep each other safe.
I'm taking a break from client work until the new year, but I do have my class on Pluto Transits available for download for just five dollars! And if you want to join me on Patreon I've got expanded horoscopes there every month, and I'll be releasing an exclusive year-ahead look at 2021 at the end of this month.If you're able to give and want to expand that sense of loving solidarity, I also encourage you to donate some money to help the Canoe Journey herbalists buy some land. Support native medicine and sovereignty!
Aries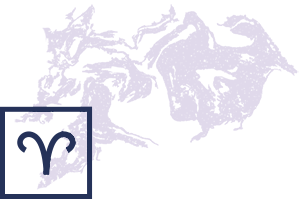 Let yourself notice:
How much has this past year thrown you into trauma patterns? Are you still braced in crash position, waiting for the next bad thing? Are you able to make room for any optimism, or is is still hard to imagine what will come next? What parts of your life and future can you start considering now? What can you see when you start examining the map of your life? How connected or disconnected do you feel when it comes to joy, adventure, and expanded horizons? What bridges between your worlds are you alone capable of building, and how can they help you feel less trapped?
Taurus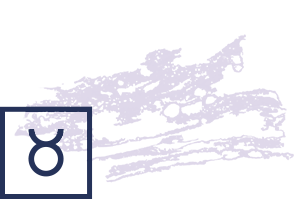 Let yourself notice:
What recovery looks like after heartbreak, and how cycles of endings in relationships can even help them thrive. What it means to move fluidly between connection, disconnection, and reconnection. How it feels to choose movement. How to open a space for grief that becomes a space for future joy. Who and what are supporting you right now. The depths you're now ready to explore. The rest you're now ready to sink into. The balance between intensity and stillness. What in your life has been ending, and how to grieve it and let it go. What in your life is on the verge of beginning, but hasn't yet fully begun. How it feels to be in the in-between. How the view looks from here. What you can name and describe and toast to now, before the next big chapter opens.
Gemini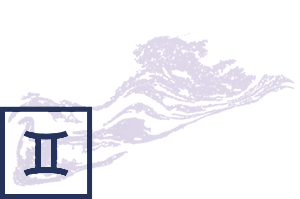 Let yourself notice:
How it feels to have chosen the ones you love and said yes, I will keep returning to these ones again and again and let them shape me. How it feels to have said no to others, to have closed the door on other possible versions of your life. What committing to love means in your version of commitment. What it means to be seen at your best and at your worst. What it means to keep choosing yourself as worth loving. How it feels to choose this even when others reject you. How it feels to choose this as others love you and choose you, too. How the project of self-acceptance informs your ability to truly love and accept others. Where you get to relax and let yourself off the hook. Where you get to keep showing up everyday, as you are, maintaining connection even when it's hard.
Cancer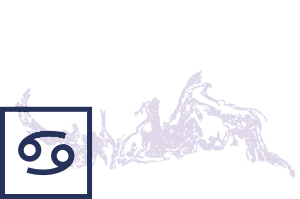 Let yourself notice:
What you want to be in service to — whether that's a cause, an ideal, a healing practice, a hope for the world. What you do in your daily life that's in alignment with this, the acts you could call a devotional practice, whether it's donating money or volunteering time or doing deep research or writing down your vision, your analysis, your story of how things are and how they might be. What it means to relate to those you love from this deeper sense of purpose. How devotion and service can get twisted when you're aiming them at just one person (or even two or three). What you do from a sense of purpose, and what you do in search of security. Can you do the same gesture from two different motives and two different times? Do they have different impacts? Are your hands open or closed? When do your hands need to be open, and when do they need to be closed?
Leo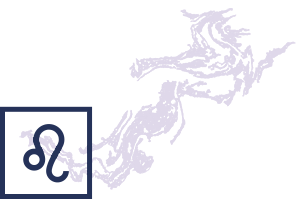 Let yourself notice:
How important it is to play. What new stories you have now that you've lived through (most of) 2020. How important it is to be telling the stories of the past in ways that will make the future possible. How much you miss easy flirtation and dance parties and orgies and cuddle piles, even if you never loved them that much before quarantine. How important it is to share erotic energy with others, even if you can't or don't want to touch them. How the burning passions of our lives have not been extinguished, even as we continue to choose each other's safety over immediate gratification. How to fill that space of longing with yourself and all that you can create in honor of wanting.
Virgo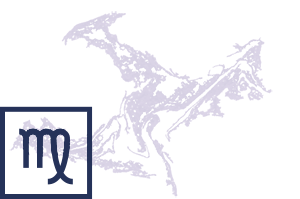 Let yourself notice:
How your relationship to home has changed since the pandemic began. What the shape of your days looks like if you're still leaving the house constantly for work, or if you're working from home, or if you're unemployed. Notice that shape, in contrast to what your daily rhythms might have looked like before. Notice how you're dressing differently, if you're holding yourself differently, if there's something different in how you soothe yourself or fall asleep at night. Notice what's helping you feel safe, without judgment or shame. Notice if you haven't been able to feel safe. If this is the case, start looking for clues. What do you need to heal from? Are you ready yet? What first step would you take?
Libra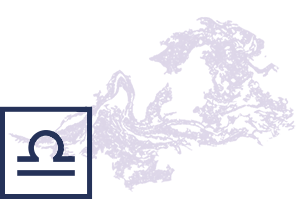 Let yourself notice:
The stories you're telling yourself about what is "true.wp_postsWhat you think you can expect from the world, from love, from this time. Whether you're asking for what you need. If you're feeling isolated but also aren't reaching out — if you're feeling stretched thin but don't let yourself rest. Where your scales are tipped on that balance point between self and other, but particularly between what you deeply believe and what how you're sharing that with the people you care about. How much of your opinions do you need to keep hiding or smoothing over? What would it mean to risk saying more? Is it time to clear up an old misunderstanding? Is it time to give up on an old conflict? Let your heart settle and find a centered place before you speak, but don't wait forever to speak your truth.
Scorpio
Let yourself notice:
The soft pull of gravity when you let yourself lie down and rest. The many small pleasures of the day that you usually don't take time to savor. The voice that says, "hey, you're doing okay despite it allwp_poststhat you might want to debate with or ignore. How would it feel to take in some small successes? What have you managed to establish this year, despite the chaos? Where have you grown? What part of your body doesn't hurt right now? What have you maybe even felt guilty about enjoying at a time when there's so much pain? How does it feel to let your shoulders drop and trust that you'll be ready to spring into action for the next crisis, but that there can be lulls between the waves? If you're in a lull right now, how does it feel to let it lull you back into your connection to your sense of pleasure?
Sagittarius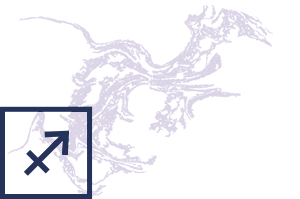 Let yourself notice:
How this past year has changed you. What you believe in now. What you're doing that's in alignment with those beliefs. What you're doing that's not in alignment. What you've survived. When you know you're ready to get out of mere survival mode. What gets you through in the meantime. What you changes you can make in this time, and what changes you can look forward to. How it feels to take yourself seriously and pay less attention to outside validation. How it feels to love the beauty or strangeness or strange beauty of your body. How it feels to be taking steps toward becoming a wiser, stronger, more beautifully strange version of you.
Capricorn
Let yourself notice:
That deep longing that you're usually too busy to pay attention to. The discomfort of not knowing what to do about it. How if you sit with it longer than is comfortable it begins to pull you toward grief or love or creative expression. The secrets that emerge when you let yourself be pulled. What's available in times of stillness, like if you wake up too early and the world is still silent and dark. The comforts that emerge in times of need. The rest that comes at last when you've given up on it. The fear of letting go, surrendering to sleep, surrendering to inactivity and not knowing. The trust that you will wake up, that there is a future in which you will feel restored, awake, and clear-eyed. What you need to do to find that sense of trust.
Aquarius
Let yourself notice:
Where has the pain of this year lodged in you? Has it crystallized into cynicism? Have you stopped dreaming of a better future? This month is calling you back into your visionary self, your curiosity about how the future can be different than the past, and the ways you need to heal in order to show up ready to make that difference real. Notice your loneliness, and notice how it connects you to all of our shared loneliness. Notice your anxiety, your not-daring-to-hope, your crash-position tension, and remember that you are with all of us in this strange time. What are we to make of it? What are you here to make of it?
Pisces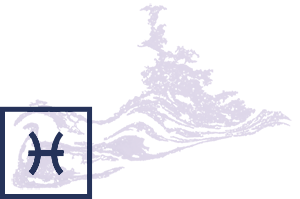 Let yourself notice:
Your faith in your own knowledge and experience. Do you understand your capacity? Are you able to claim your talents and say, yes, this is something I'm very good at? Your relationship to being "goodwp_postsat things, and any inner tension that brings up. Your desire to be not just loved but recognized for your accomplishments. What helps you move from fear or being left out toward awareness of you capacity to draw others in? How can acts of love also be strategic and practical? What would it mean to be good at loving people? What acts, what motives, what boundaries, what tenderness, what militancy, what confidence, what choices do you envision as part of that project?