Leo season is here in all its exuberance. Leo, ruled by the Sun, is a surprisingly vulnerable sign. In these times full of hot takes on each sign, I want to re-introduce Leo energy: think of a burning candle cupped between two hands on a windy day. There's beauty and warmth and the high drama of that flickering flame— but what will help steady that flame is another pair of hands.
Leo, at its core, leads from the heart and needs connection. And not just any connection, but deep recognition. Leo needs to feel cherished. Are you cringing yet? So many of us try to circumvent this core human need by creating a version of ourselves that others will like. This isn't necessarily a fake self, but it's a curated self — what you'd write on a résumé or say on a first date. Curation is sometimes important, but your goal isn't to stay there forever You shouldn't be trying that hard with your partner of several years or your close friends. We all need relationships where we feel loved, chosen, and special merely for being ourselves — we feel safest in these relationships when we are able to bring our full selves, warts and all. So while you may think of Leo as big glitter energy, it's really waiting for you to see through its glamour and love it when its underslept and unshowered. I often think of Leo energy as a puppy: heart-melting merely by being, without being particularly helpful or accomplished. Merely being, and being lovable.
And as Venus moves retrograde through Leo this month, we're all taking some time to reflect, review, and revise the ways we reach for and offer love. This is a time to heal, release, learn, and replenish that part of you that reaches for connection — and it's all happening in the sign that asks us to keep being more brave, more authentic, and more vocal about what you really need.
Expect a slower pace for all things ruled by Venus right now — promising new relationships may need time to unfold, you may need to put off big purchases or pleasure trips as you assess your real resources and what you really want. Your goal this month is to notice what's going on. In what ways are you letting your flame go out rather than asking for help? When do you feel most seen and loved, and is it a good feeling or does it make your deeply uncomfortable? How open is your heart on a daily basis? How's it all feeling, sweetie?
I know Venus retrograde can feel alarming, like there isn't enough going on in our lives and our relationships right now. But the key to this retrograde is not to stress about getting it right. With Leo, you're leading from your heart. If you get lost, look for that sweet, small flame. Bring your hands a little closer. Notice the light on your palms. Look around and see who you can bring this candle to, who may already be smiling in your direction and opening their hands. And most importantly, remember that you deserve love that feels appropriate, specific, and unwavering. Whether you have that from others right now or not, this retrograde gives you a chance to reconnect with what is most lovable about you.
I'm booked up this month as I get ready to launch a big project. Follow me on Instagram to hear about it first, but you can book now for September and beyond. If you want more astro insights, including highlights of important transits for each month, join me on Patreon for as little as $2 a month. Wishing you all a gorgeous Leo season, may we all become what we need for ourselves and each other.
---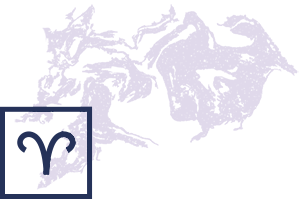 Aries
Release the need to be impressive and be playful instead. Reconnect to the pleasure of playing music, playing games, playing in the dirt, and role playing. Be as enthusiastic as you feel. Let someone know what's in your heart. Take romantic risks, knowing you're worth loving no matter the outcome.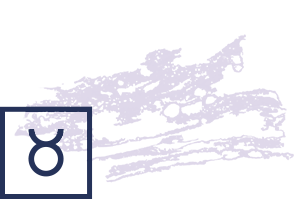 Taurus
Release the need to be impressive and don't even leave the house if you aren't feeling it. Embrace comfy clothes, comfort foods, and curling up with your closest people (or animals) for long talks. This Venus retrograde offers you deep restorative energy for healing family issues (the ones that can be healed) and letting yourself off the hook for always doing for others. Remember to rest as much as you need to right now.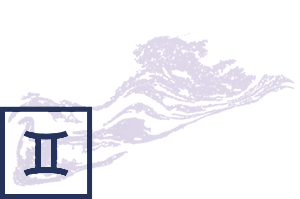 Gemini
Release the need to be impressive and say exactly what's on your mind. Find the friends who help you shape your thoughts and challenge you to deepen them. Start from your first ideas, brainstorm, change your mind, switch sides in the debate, let it be a game. Your goal this month is to reconnect to the kind of conversations that help you feel deeply seen and understood, even when you don't always understand yourself.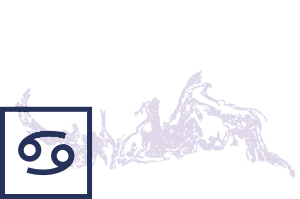 Cancer
Release the need to be impressive and remember that your worth isn't based on anything about you that can change. Not your looks, your intelligence, your fashion, your wit, your health, your productivity, or whether you're in a good mood. Reconnect to what's essentially lovable about you underneath all the ways you change. Notice what you need and nourish any part of you that is hungry for care.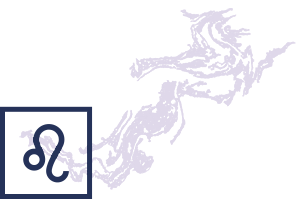 Leo
Release the need to be impressive and… risk showing up exactly as you are. Maybe you're feeling burnt out or cynical, maybe you've been wearing the same hot pink bathrobe for days. Remember that your presence is a gift to the people who love you, no matter how messy you feel inside. Reach out when you need support, or if you notice someone else has gone into hiding. Start normalizing staying intimate even when we're all not okay.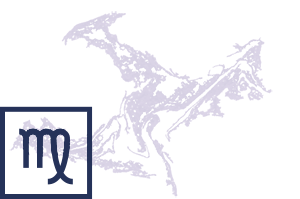 Virgo
Release the need to be impressive and… release all the problems you think you need to solve right now. This Venus retrograde is taking you on a journey through your memories and dreams, and there's nothing in particular you need to do but notice how you're feeling. And then, can you feel a little better? Would your dinner taste better with a little more seasoning? Would your bed be cozier with another pillow? Would this relationship feel better with a little more honesty or cuddling or kinky sex? Again, nothing here is a problem, it's all an invitation.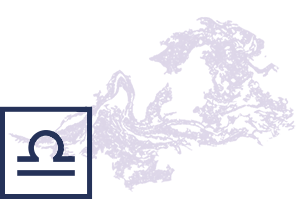 Libra
Release the need to be impressive and… embrace the beautiful imperfection of community. Whether it's your collective house or your workplace, your school cohort or your gay kickball team, you are moving within groups that will always have their share of secrets and pettiness and hard feelings. Such it is to be human. Your homework assignment for Venus retrograde is to keep the dream alive of how we could be better together, and to keep a sense of humor about how it really is.
Scorpio
Release the need to be impressive and… ditch impostor syndrome. You know what you need to know, you can do what you're trying to do. This Venus retrograde may expose some insecurity about others seeing your strength and capacity — or, fears that people only see you as capable and won't let you be vulnerable. Either way, this month invites you into your integrity and asks you to stress less. Give your energy to what matters most, and give yourself slack for the rest of it.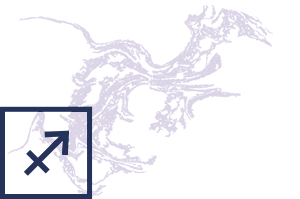 Sagittarius
Release the need to be impressive and… remember that your life is still an adventure. You haven't reached your final form. You may not even have a final form. Enjoy the process of becoming you are in, even if you're scared it might mean changes are on the horizon. Many good things may also be on the horizon, if you keep reaching for them. Choose your own happiness over responsibilities that are weighing you down, especially if you're making sacrifices for others that they don't need you to make.
Capricorn
Release the need to be impressive and… release the need to be in control. Good changes are possible right now, even if they're coming slowly and you don't quite trust them yet. Spend some time focusing on what you really want, even if you don't know how to get it. Write wish lists and prayers on scraps of paper and hide them in bird nests or drop them on the subway tracks. There is no rational, linear way forward right now but there doesn't need to be. You're still on the right track.
Aquarius
Release the need to be impressive and… celebrate the love you've worked for. Some love comes easily, but some relationships get better and better as you work through differences, handle conflict, grow apart, and then grow back together. Whether it's a partner, lover, best friend, or family member, think of who's been helping you learn how to love them — and how they can love you — for awhile now. This kind of learning is the most important thing in the world, and something you get to practice more deeply and celebrate more joyously right now.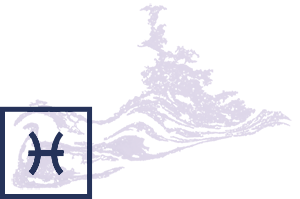 Pisces
Release the need to be impressive and… merely be in your body. Stretch, nap, snack, yawn, cuddle, dance, sprawl across the back of a couch like your cat. Venus rules pleasure and this Venus retrograde wants to bring you back into what feels good about living in your own skin. Bodies are hard, yes. We're all in pain a lot of the time and many of us would rather get high or dissociate, thank you. Honor your coping mechanisms, but also see how much fun you can have sober and embodied this month.