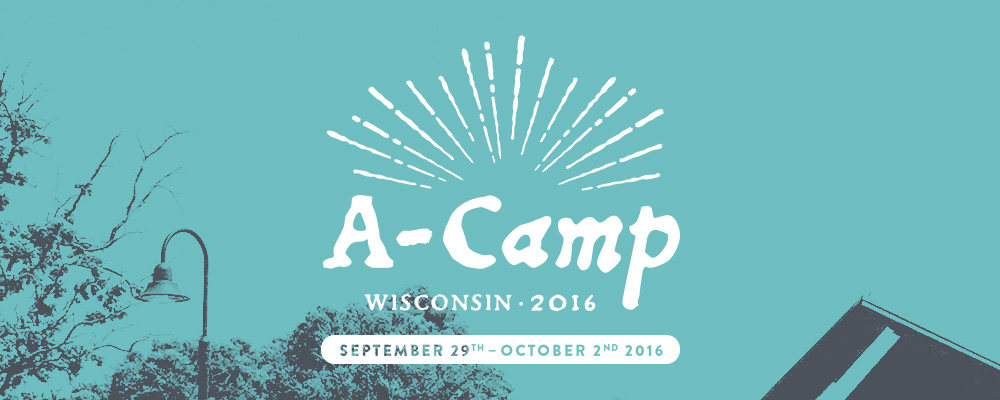 A-Camp Midwest is upon us, and on September 29th–October 2nd, 150 queermos will be living their collective best life frolicking in the Wisconsin fall leaves! And if you're a QTPOC, we really can't wait to party with you!
Autostraddle is full of amazing souls who do what they can to make Autostraddle feel more like home to everyone. And we've got an awesome person who wants to bring a QTPOC to camp! If that's you, we've got someone who wants to pay for your camp tuition, shuttle, and plane ticket!
Being able to exist in a space where everyone around you is queer is a feeling that, even after four camps, is not easy for me to articulate. And being able to attend the Speakeasy as a QTPOC-only space has made me feel something close to like what I assume liberation will feel like. It has been life-changing. For some campers, The Speakeasy is the only time that they're able to share space with other QTPOC family. We laugh together, dance together, sing together and work to build beautiful and necessary community together.
Okay, so I convinced you that you, a beautiful brown queer babe, need to apply for this campership. Now what?
To apply, please email your application to cool [at] autostraddle [dot] com with the subject line "QTPOC Campership". Let us know:
Your name
Your age
Where you live
Tell us your story! Be sure to let us know why you can't afford camp without a campership and what you hope to get out of the experience. (300–1,000 words)
Alright QTPOC (pronounced CUTIE POC, like cutie pie, get it? 'Cause we're so cute!), you've got until August 25th to apply! We want each and every single QTPOC who wants to be at Camp to be there, and maybe it's you! Seize the day! Catch the worm! Apply! Apply!! Apply!!!