PS3 Y2K:
Some kind of mysterious calendar-related error just caused everyone's Playstations to implode. Well, not really, but the PS3 reckoning rendered the systems pretty useless for a while there. Don't worry, they're back, but that was a pretty boring stretch of time, wasn't it?
POST IPAD:
Think the iPad's just a grown up iPhone? Image a grown up iPad! And then a grown up that thing!
Gizmodo takes a look at the logical progression of the iPhone. Here's hoping for a Twister mat style iThing!
Also, will the iPad be scarce when it hits Apple stores this month? Will we clamor over each other like rabid animals for it? We know the answer to one of these questions.
ASSASSIN APPS:
Ezio lover alert! Ubisoft just released a free multiplayer Assassin's Creed iPhone app! But rumor has it the app will only remain free for 48 hours, so strike while the iron's hot! Kinda like how Ezio stabs people when they least expect it. Kinda.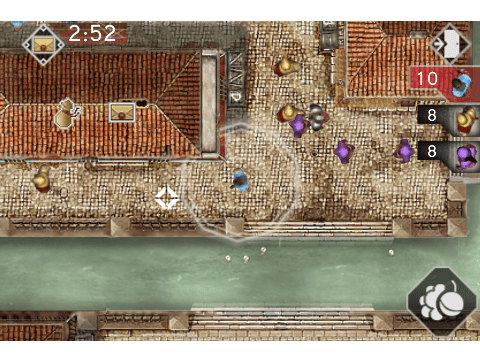 PHONE LOVIN':
Looks like LG is jumping on the smartphone bandwagon. The company just unveiled the prototype Windows Phone 7 Series phone (so many phones in that sentence). This'll be Windows 7's first appearance on a branded device, which is exciting because I (and I think most Windows users) have nothing but love for Windows 7. Looks a lot like the Droid to me. We'll keep you updated.
Not impressed? Sure, the LG phone looks nice, but want to take it to the next level? $300,000 can buy a lot of things. A nice little cottage on the seacoast or a private college education through graduate school for example. But you could always just blow that cash on a super high-tech cell phone! Think of the envious looks.
SPOCK SIGNS:
You've always known that Spock is a bad motherfucker. Now we know he's really been flashing his gang sign all along.
TINY DINOS:
Check out these teeny, tiny dinosaurs you assemble yourself! For crafty geeks who don't have room for the real thing, of course.
STATS HOMEWORK:
Are you all hot and bothered about the WoW expansion's gameplay revamp? Check out the new blue post detailing how your stats are going all topsy-turvy in Cataclysm. Start crunching your numbers, nerds.
GEEK STYLE:
Need to up your geek factor with a few choice new wardrobe pieces? Start with this batman gear for the lady about town.
HIDE & SEEK:
Been struggling to find a use for your DSi's built in cameras that doesn't involve taking pictures of your cat? This new downloadable DSi game (currently only available in Japan) uses input from your DSi's cameras to control an in-game camera that requires you to explore a 3-D environment to find hidden objects.
NERD CRACK:
This is an incredibly addictive game. Do not check it out. Srsly. But Robots + Unicorns + Adult Swim? How can you afford not to?
SCIENCE JAMS:
In all honesty, I usually hate autotuned things. But who can resist yet more autotuned Carl Sagan and Stephen Hawking (along with 10 other scientists!)? Only assholes, really. If you want another Sagan/Hawking duet, don't forget to check out their platinum YouTube jam. Also, how amazing is it that these make Hawking like meta-autotuned?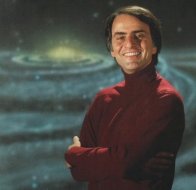 GAME CUBE:
I'm a sucker for those in-flight catalogs, and this kinda amazing, kinda goofy exercise in ergonomics is no exception. Wouldn't this sucker make a sweet gaming chair? It looks like something from Speed Racer. And it folds into a cube!
FRENCH GEEKERY:
The trailer for Luc Besson's new project Les Aventures Extraordinaires d'Adèle Blanc-Sec looks totally sweet. Dragons: check. Mummys: Check. Lady Indiana Jones: Check. French dude who directed The Fifth Element? Check.
TOMB RAIDING:
Who would play Lara Croft in the inevitable eventual reboot of the Tomb Raider franchise? We nominate Katee Sackhoff, Jennifer Garner and Eva Green. For their, uh…talent.