Hello and welcome to the last Pop Culture Fix before Carol leaves Netflix! You have been warned! 
---
+ Ruby Rose is ready to stand on her own, save Gotham, and get the girl. (There's some legit multimedia winking going on over at Glamour for this cover story.)
+ The trailer for season two of All American is here!
+ The whole Adams Foster family is getting back together for the special Christmas episode of Good Trouble and would you get a load of Jude???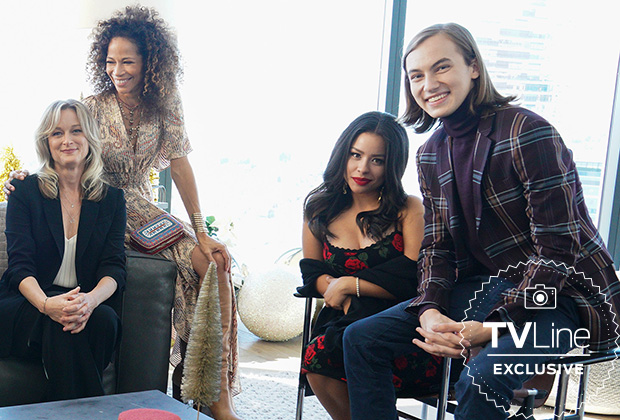 + Ten storytellers revolutionizing TV, including Lena Waithe, Lily Singh, but inexplicably not Janet Mock.
+ The welcome rise of the stripper ensemble film.
+ Introducing the Sara Ramirez Test.
+ Issa Rae is re-imagining Set It Off.
+ Filming dates for the new season of One Day at a Time (if you're in LA, you should go!).
+ Alia Shawkat will spend 24 hours on stage performing one scene 100 times.
+ The Transparent musical finale is the best of worst and Transparent all in one.
+ Lily Singh's late night show premiered this week, and here is her opening monologue.
+ Stephanie Beatriz will guest star on Disney Channel's Elena of Avalor.
+ Harvey Weinstein told Cara Delevingne to hide her sexuality.
+ Cherry Jones chatted with Vulture about Secession.
+ Jane Lynch and Cyndi Lauper are developing a "Golden Girls-style" comedy for Netflix. 🧐
+ Celine Dion has dropped some new tracks from her first album in six years.
+ Man, I have no idea what's going to happen in this final season of How to Get Away With Murder but I love hearing Annalise yelling about, "We're going to bury it! We're going to bury all of it!"
+ Here's a deleted Nia scene from season four of Supergirl.
+ Sarah Pauslon on channeling her inner scumbag.