Happy Pop Culture Fix day; if you're traveling this weekend, I'm wishing you ease and safety!
---
+ The photos from the Flash episode of "Crisis on Infinite Earths" are here and Batwoman and Supergirl are super touching. And also Batwoman's got Lex Luthor in like a full wrestling smash? It's glorious.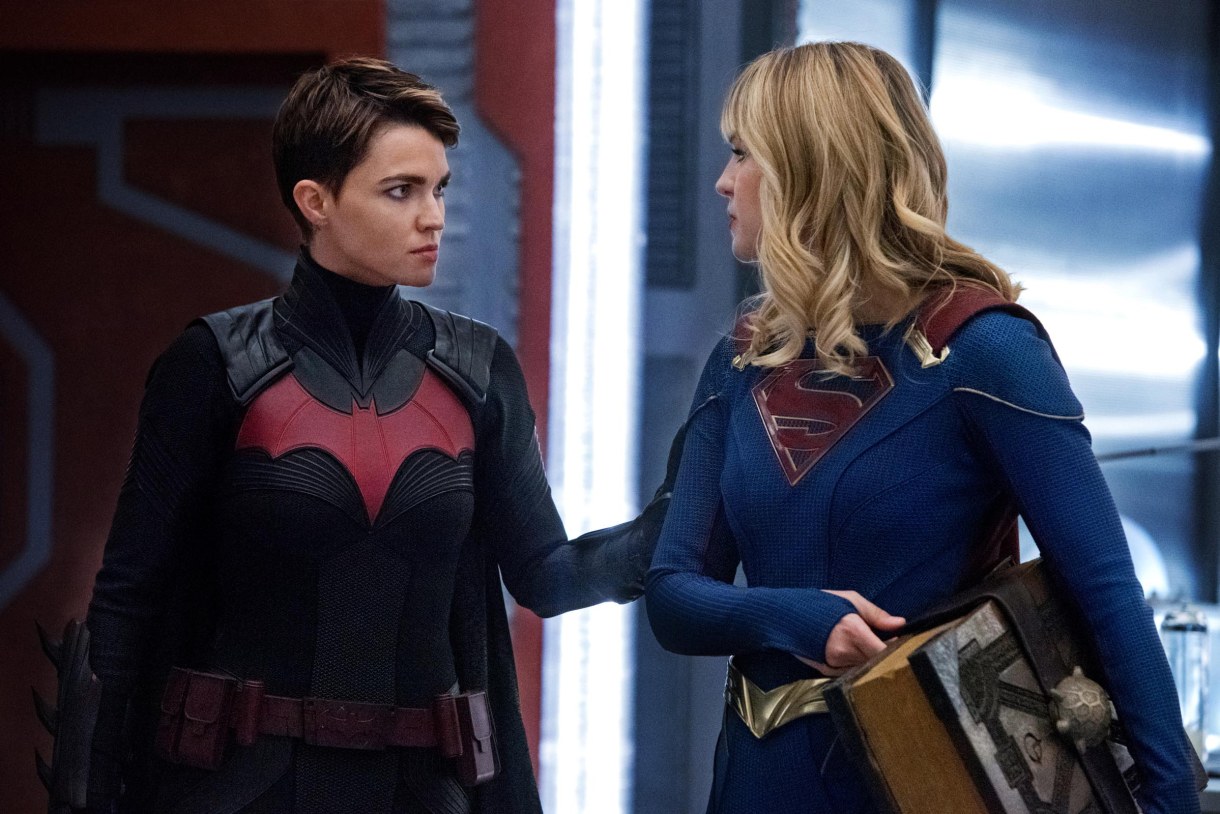 + Melina Matsoukas and Lena Waithe are telling a story about love in Queen & Slim. Also, if you're around tonight, Roxane Gay's got a gift for you.
ROXANE!! You a real one! Thank you for all your love and support. It means the world ! https://t.co/ADowvjZdoa

— Lena Waithe (@LenaWaithe) November 27, 2019
+ Lily Tomlin fully intends to get arrested with Jane Fonda.
+ Here's a video sneak peek at Stef and Lena on the Good Trouble Christmas special.
+ Jennifer Beals chatted with Allure about The L Word reboot.
+ Olaf has some feelings about Elsa's sexuality.
+ Over at The Mary Sue: Anime Voice Actor Morgan Berry on Her Lead Role in Lesbian Love Story Kase-san and Morning Glories
+ Lizzo carried a "bag big enough for my fucks to givewp_poststo the AMAs
+ At Variety: The Inside Story of How The L Word: Generation Q Became a 'Rebel Yell' Against Trump's America
+ Anne With an E will end with season three on Netflix.
+ Hem hem.
Tegan is my ride or die❤️ #HTGWM

— Viola Davis (@violadavis) November 22, 2019