all photos by Carrot Quinn
A coyote wanders along a narrow lane between white World War II military barracks, past mule deer browsing on the grass. Beyond the barracks, the ocean gathers itself up and crashes at the shore. Surfers paddle out beyond the breaking waves, their wetsuits black dots against the open water. To the south great cliffs wreathed in fog jut into the sea.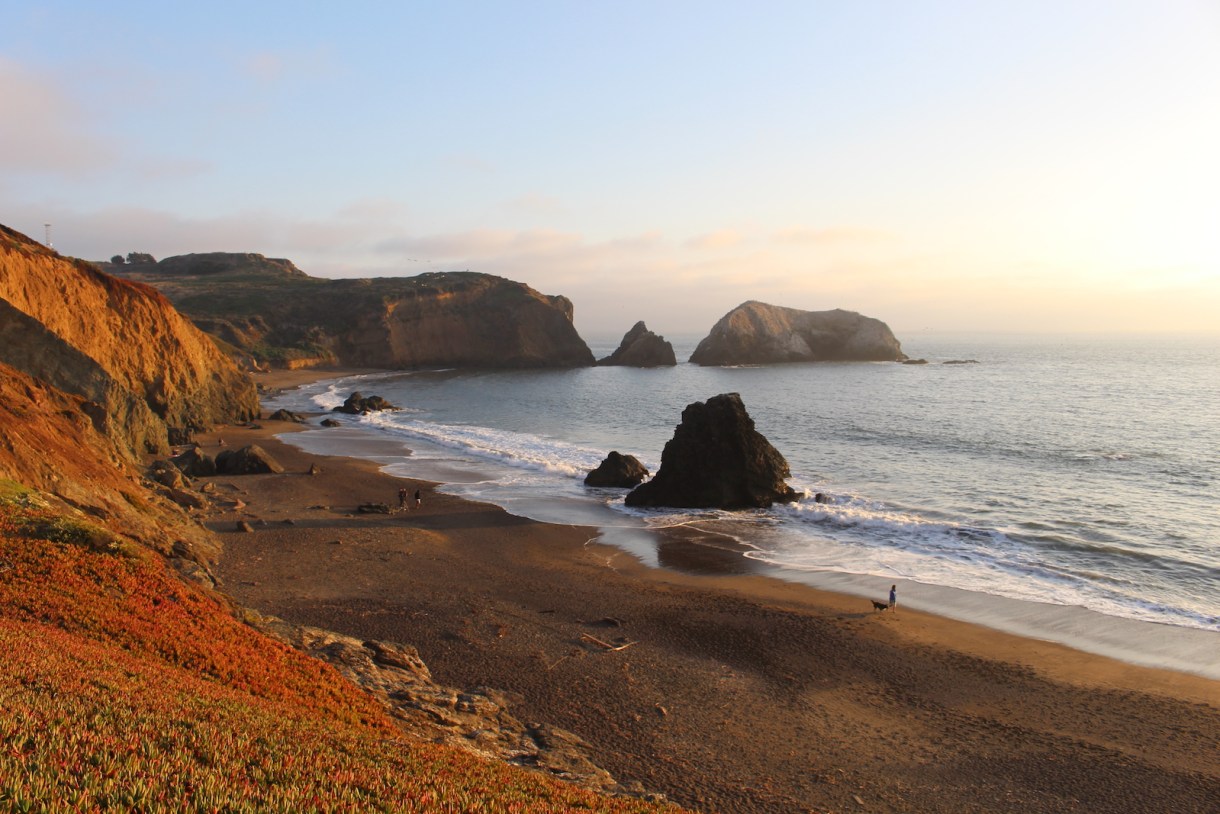 I'm at Fort Cronkhite, a WWII military post on Ohlone and Miwok ancestral land turned education center called Nature Bridge for the second annual LGBTQ Outdoor Summit. The first one, last year, was a one-day event at the REI in Seattle.
This year's event is three days, and features dozens of workshops and speakers. There are queer and trans folks here from every possible facet of the outdoors community: from land management to outdoor education to conservation to employees of gear companies. It's morning, and queer park rangers sip coffee and eat forkfuls of eggs with queer employees from the National Wildlife Federation and the (queer) CEO of Merrell. There are hundreds of people at this conference, and the number of organizations represented is staggering – so many queer people, doing so much good work. I feel as though I have been dropped into an alternate reality where everyone in the outdoors community is gay. It is amazing.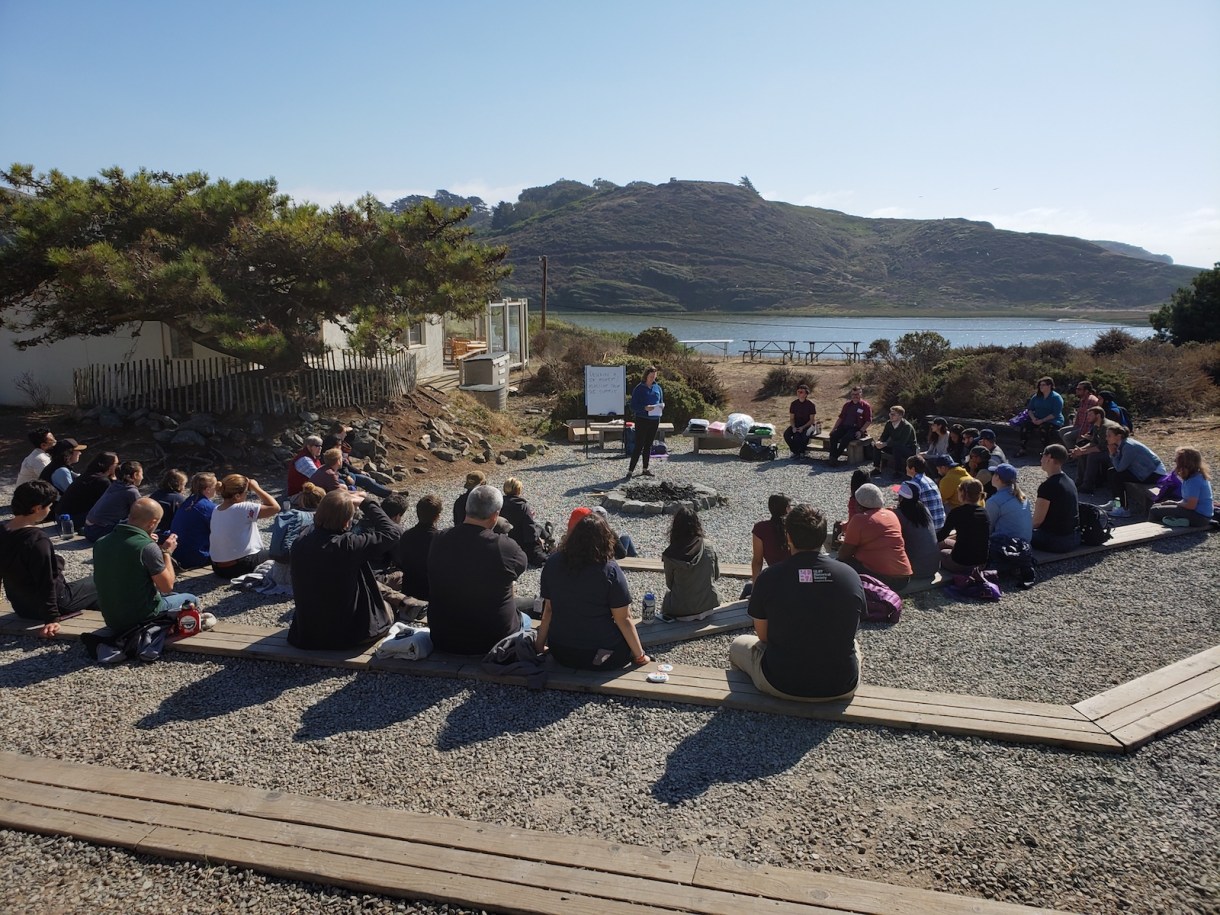 I'm a long-distance hiker, which means that I spend several months a year out in the nature, crossing great distances using only my legs and sleeping on the ground. I've walked across the US three times. Long distance hiking is a niche activity with its own niche community – a community that, like many outdoors communities, is unfortunately fraught with misogyny, racism, fatphobia, transphobia, and ableism. Being a part of this community is hard, but if I want to connect with others who also long distance hike, I must carve a place for myself there. In my other life, I'm part of the queer community on the West Coast, and have been for fourteen years. The queer community feels like my one true real home – socially, politically, spiritually – but queer culture is an urban culture, and I don't know many queers who spend a good deal of time in, or build their lives around, the outdoors.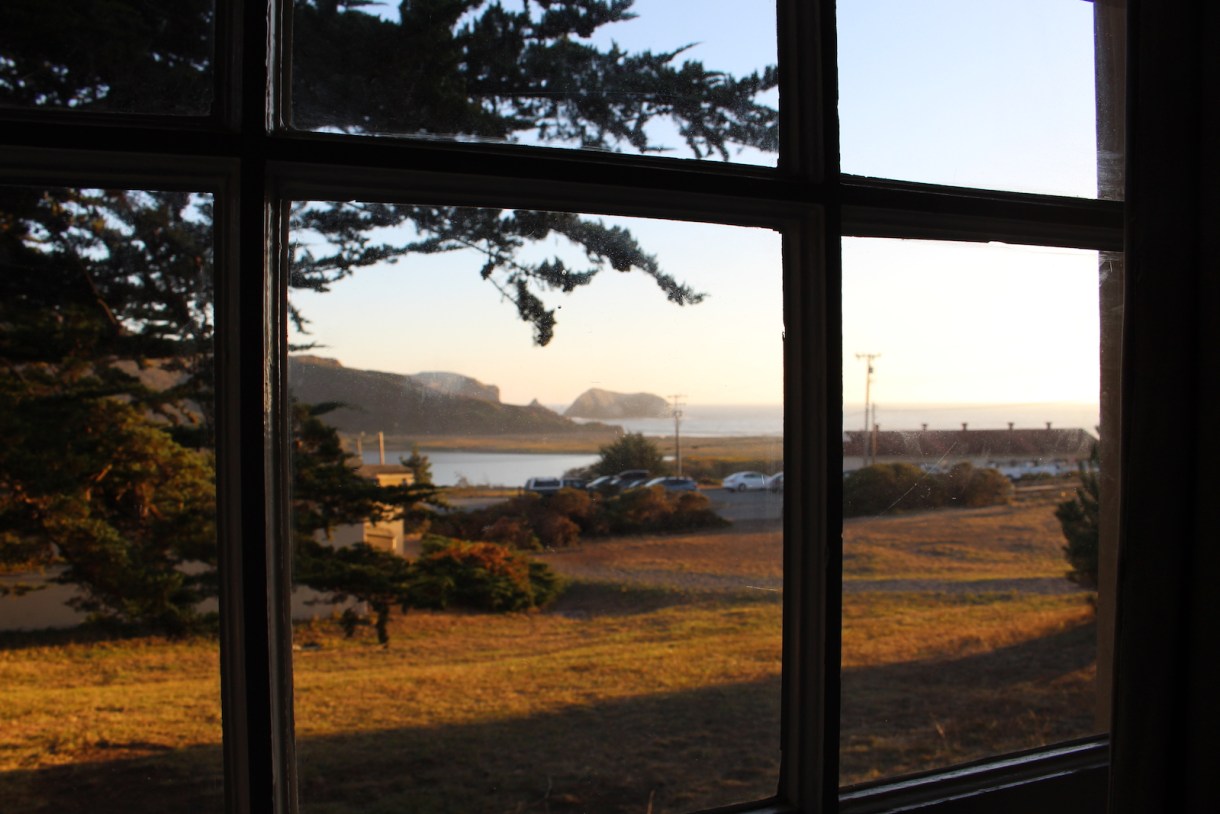 "It feels like I'm living a double life," says a cute person in Carhartts during a go-round in the first workshop of the day, Cultivating Gender Inclusion in the Outdoors. "Like I'm two different people." I feel tears come to my eyes. I have never head another person say this secret thought of mine out loud.
"I wish there were more people in the outdoors who looked like me," says a Latina woman with a topknot. "Just going into the wilderness with my friends feels like a radical act." There are sighs and nods of agreement all around the room. Though billed as an LGBTQ Summit, many of the attendees here inhabit other marginalized identities as well, and so this conference is a container to unpack the exclusion and lack of representation of all of these communities in the outdoors – in outdoors media, in positions of power in outdoor organizations, even in the clothing options at outdoors retailers.
"We want to know how to serve the LGBTQ community," say representatives from Patagonia, Hipcamp, The North Face, REI, and Merrell, during an outdoor industry panel. "What do you need from us?"
"Larger sizes of clothes!" says the audience. "The clothes are too small. And there need to be more functional pockets in women's clothing!"
"Pockets! Pockets! Pockets!" chants the audience.
"Why do you use a teepee as your logo?" asks one person, of Hipcamp.
A trans woman raises her hand. "I've always worn Merrell shoes," she says. "But after I transitioned I couldn't find my size. Why don't you carry a broader size range in feminine styles?"
The industry representatives shake their heads. There is nothing they can do. It's all beyond their control. They're so sorry.
The empty platitudes of green capitalism aside, having so many brilliant, inspiring, fearless people doing such good work around accessibility and inclusion in the outdoors in one place makes me feel a little drunk, and I try to focus on that as I fill my plate with incredible food during lunch. Today is a taco bar, and there are warm tortillas, perfectly seasoned meat, and every topping you might want, as well as fresh veggies for salad.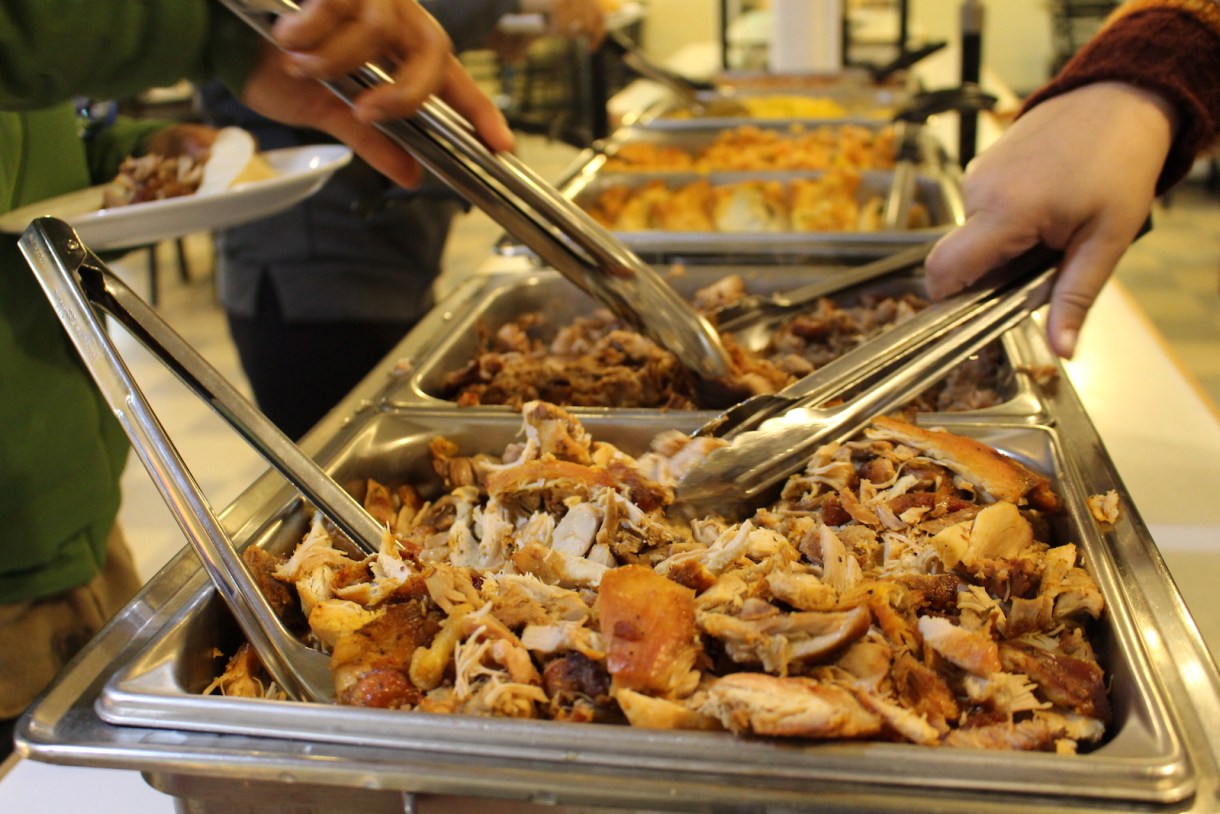 Each meal has gluten free and vegan options as well. Being fed three meals a day while staying in a bunkhouse full of natural light next to the sea and going to workshops where we vent about toxic masculinity in the outdoors is like a dream vacation to me, and I am reminded what a privilege it is to be here at all.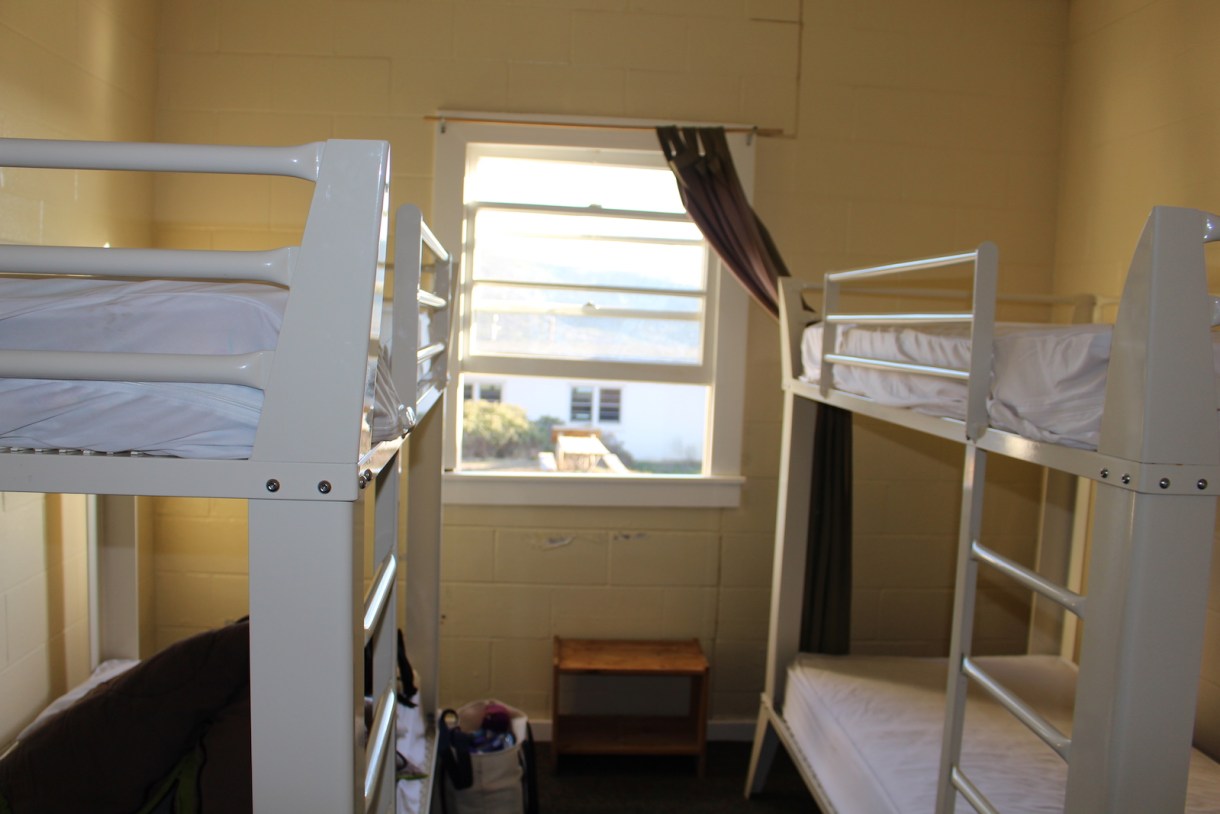 Conferences aren't cheap. This one cost $295 for the full summit pass, which includes lodging and meals for all three days. I haven't been to any conferences since the half-baked anarchist conferences of my early twenties, which were catered by Food Not Bombs, and I'm only here because I got a free ticket in exchange for writing about and photographing the event for Autostraddle. I think about the folks I know who would have loved to come to an event like this, but couldn't afford it or get the time off work. I think about who is represented here and who is not. I think about what's possible, and what sorts of things might happen in the future.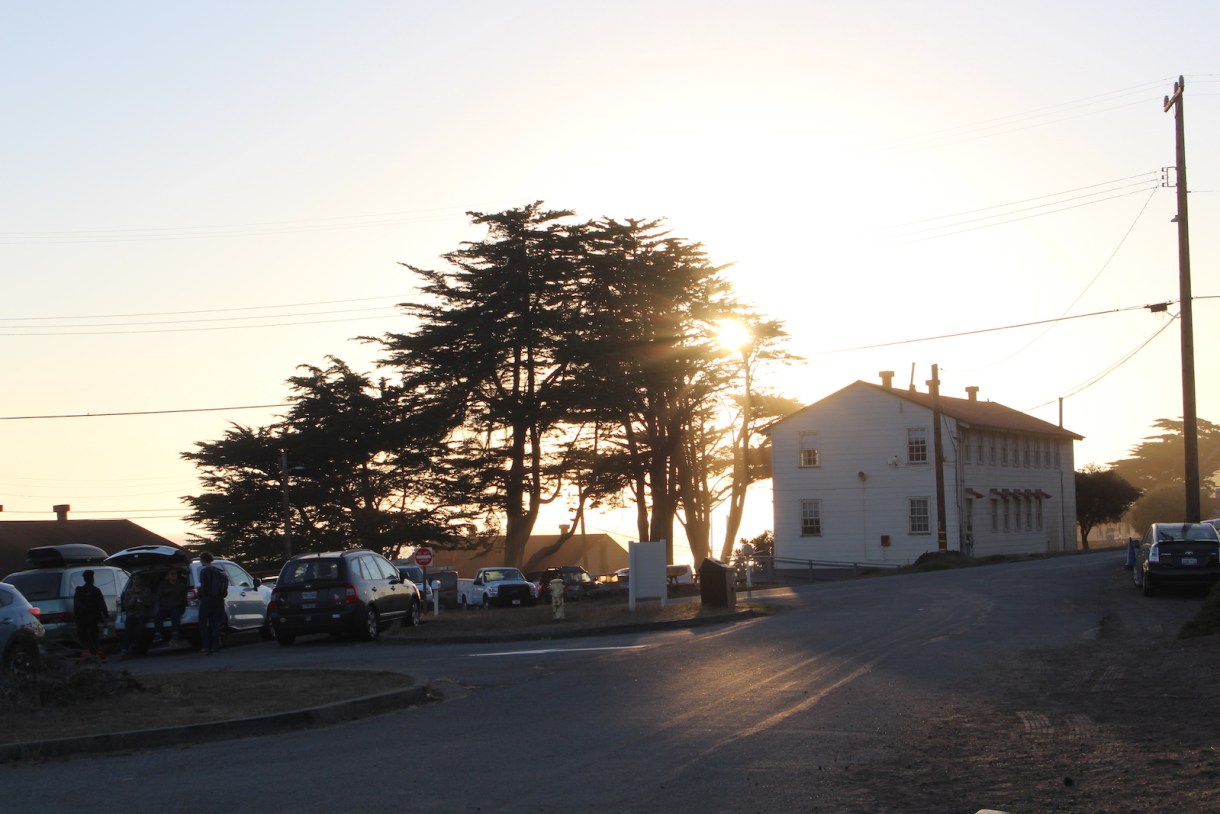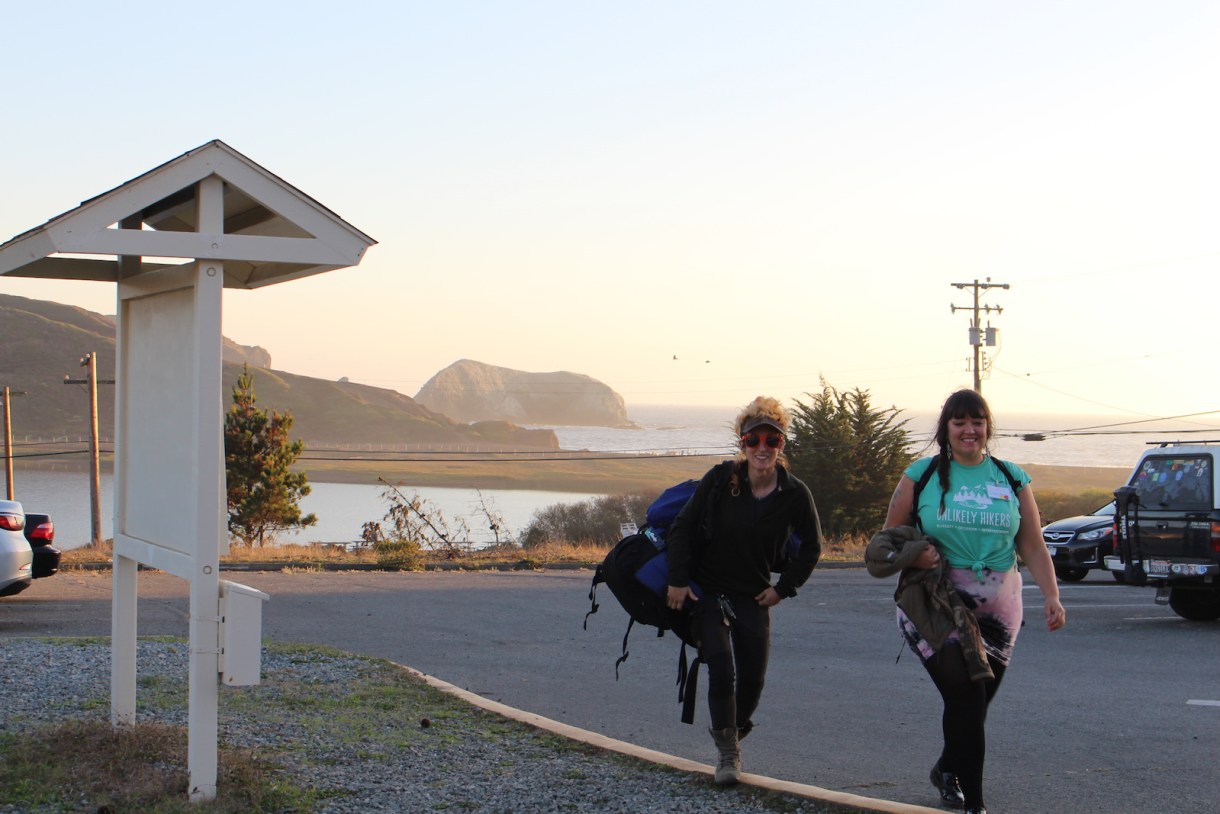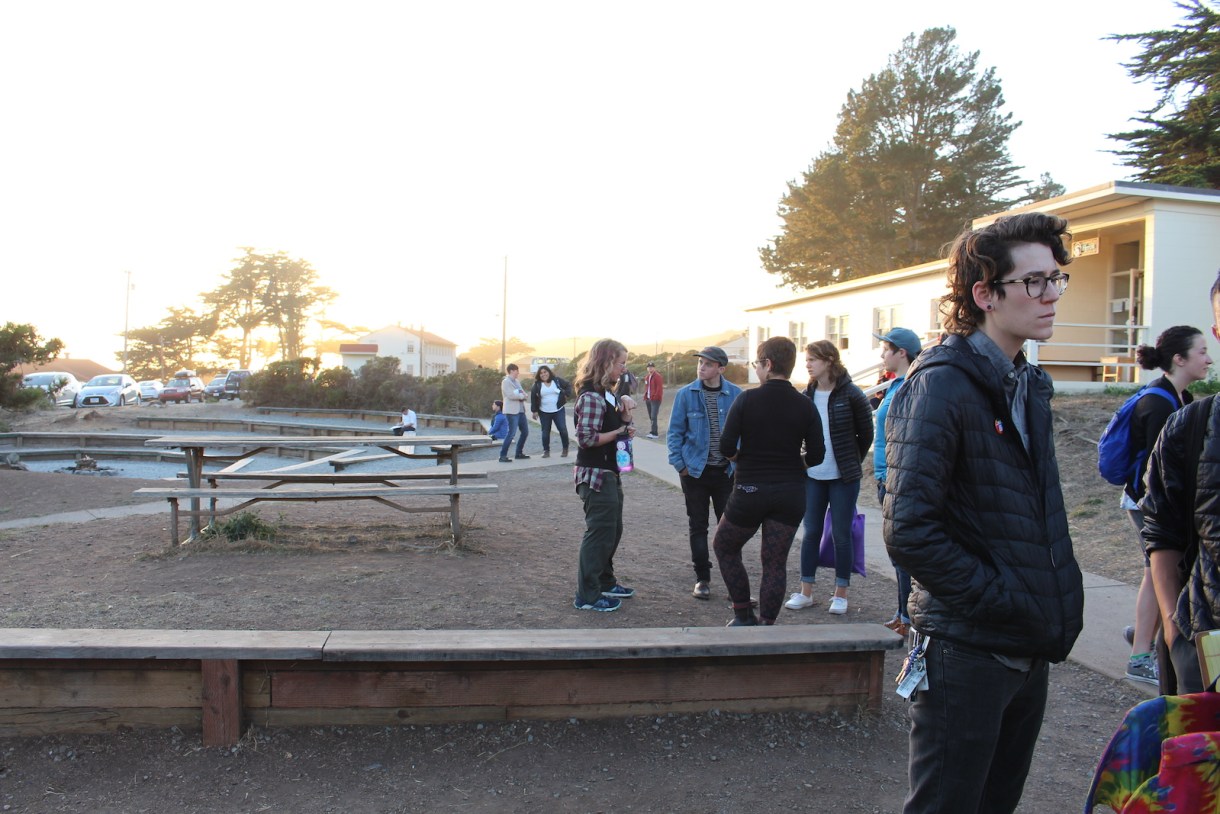 Now I'm in Pinar and So Sinopoulous-Lloyd's workshop, Queering Ancestral Skills, and they've handed out a number of handmade objects to be passed around: a birchbark basket, the plaster cast of a beaver track, a spindle of wool. I hold a handmade wooden spoon to my face and inhale deeply. I can smell the fire that made this spoon, the forest where the wood was harvested. I imagine the sap running down the treebark, the clean wind blowing through the canopy. We smell and touch the objects as Pinar and So talk about the way that "survival skills" are conceptualized in popular culture (Bear Grylls' settler-colonial dominance of all things wild, for example) vs. the very real survival skills that so many marginalized folks have already cultivated, and the way that these adaptations can translate to a wilderness context. It feels so wonderful to be in this room with all these queer folks who have as much of a spiritual connection to nature as I do, handling these special objects that were crafted, with love and intention, from that nature. It's like I didn't know how much I was missing this in my life, until I was here, today, in this chair. I look in the basket. There's an acorn in there, rolling around in the bottom.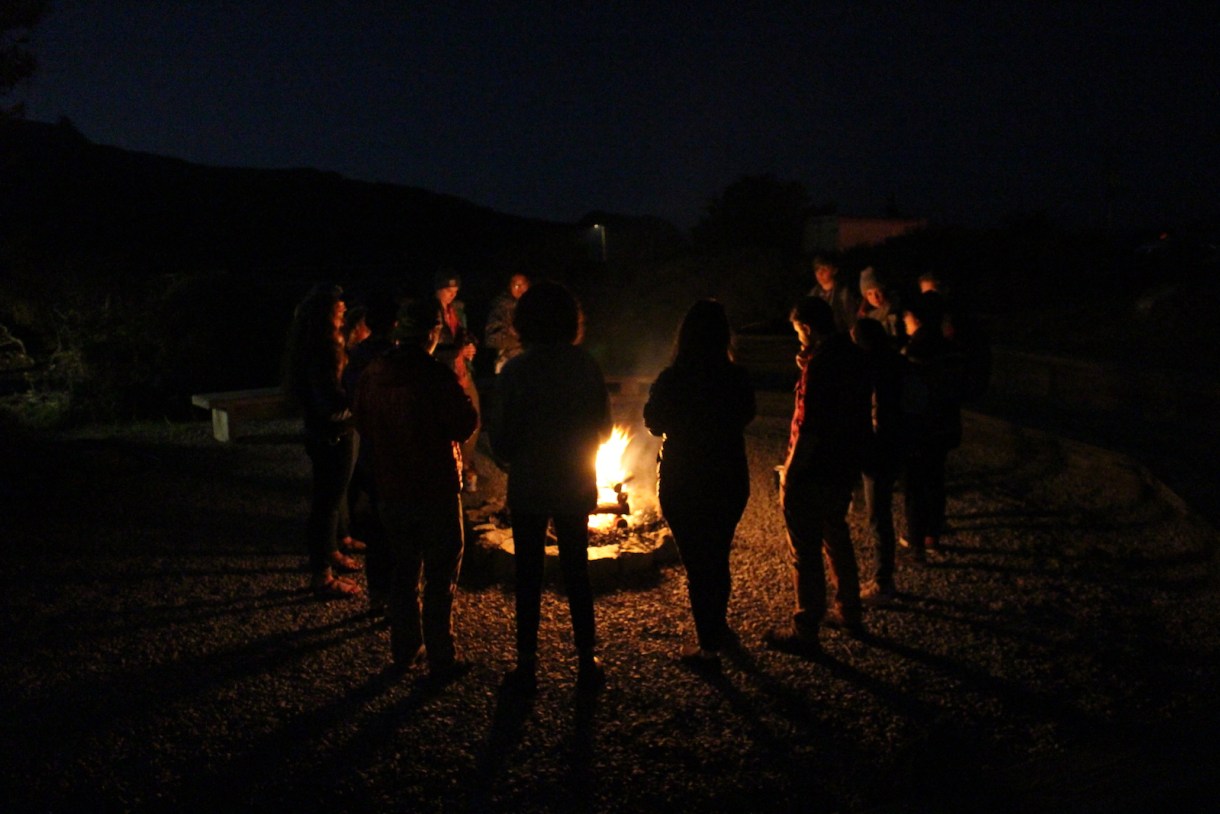 In the evening there is a fire and I sit watching the flames and listening to peoples' conversations, marveling, again, at hearing IRL discussions about things I have only ever seen discussed online. Access to outdoors spaces for disabled folks. How folks of color should be paid for their labor in educating white communities. Ways to address the culture of toxic masculinity in the outdoors. Having these conversations IRL feels valuable to me in a way I wasn't expecting; we feel safer, I realize, when we can talk about things in an actual group. We're held by each other's presence. We can read and respond to body language. It's easier to be vulnerable. Seeing each other, and being seen in this way, feeds us. It sustains us. I wish again that more queer people I knew – the farmers, rural organizers, climbers, and bike tourers – could come to this conference, or something like it, especially in the current political climate. Is hashing out the hard things together IRL, in spaces intentionally set up for marginalized communities, the solution to our current alienation? And if so, how do we make that happen?
"I went for a walk on the beach today, and saw three seals that had been rehabilitated being released," someone says. Sparks fly, rising up towards the moon, which is nearly full. "I saw a great blue heron!" says another voice, in the dark. "I saw a family of otters," says another, and the crowd murmurs in approval. From the near dark comes the yipping of coyotes, quiet at first and then louder, and the humans around the fire fall silent. I try to freeze this moment in my memory, to keep with me after the conference is over, when I will return to that other world, the one in which I am two different people: the long distance hiker and the queer person yearning for social justice, staring at a screen, scrolling and scrolling, searching for a way to connect the two.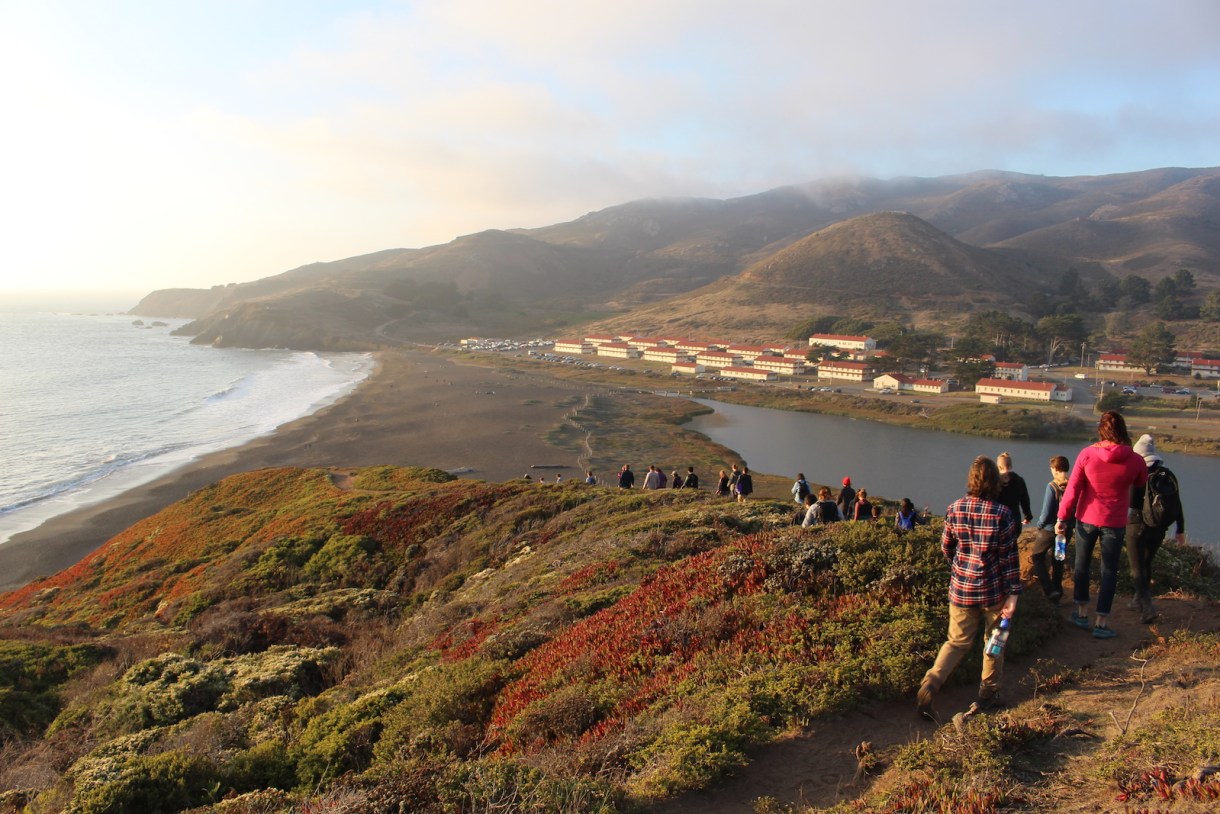 ---
At the LGBTQ Outdoor Summit I asked everyone I photographed the same question: "In the future, what do you want to see more of in the intersection between marginalized communities and the outdoors community?" Click through to the next page to see the portrait gallery and read everyone's answers.
Pages: 1 2See entire article on one page