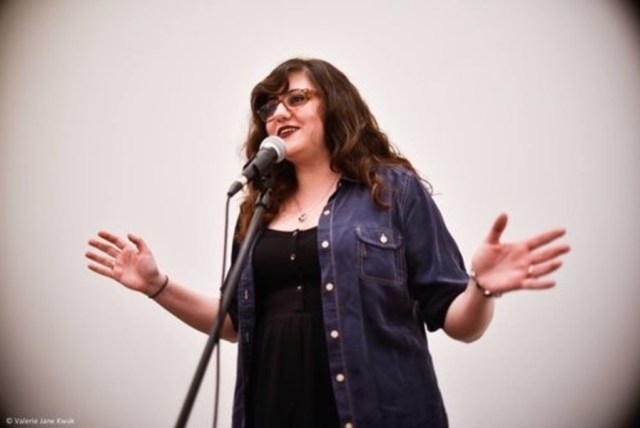 Who she is: Jess Rizkallah is a Lebanese-American writer, illustrator and founder and editor of Pizza Pi Press and Maps For Teeth. Winner of the 2017 Etel Adnan Poetry Prize for the magic my body becomes, Rizkallah has been nominated for the Pushcart Prize and is a spoken word poet. Read her "Lyric Essay for Beirut" in NAILED.
Why I love her: I read where are we headed and it filled me with a sloshing sadness. Every time I thought I'd composed myself, I'd remember a line and some more sadness spilled out.
Find her: On Twitter.
---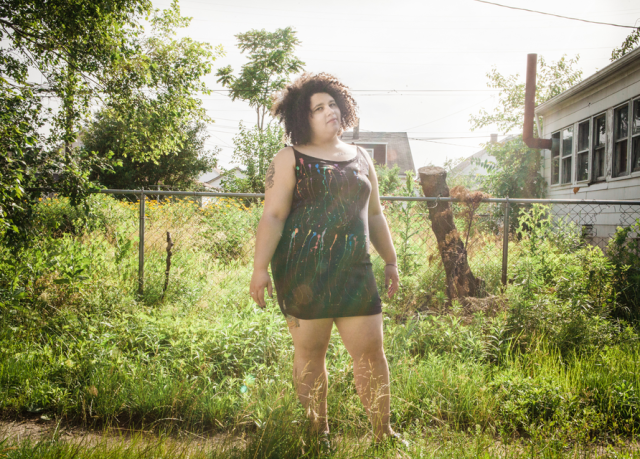 Who they are: Casey Rocheteau is the winner of the inaugural Write A House permanent residency. A Cave Canem, Callaloo, and Bread Loaf's Writers Conference fellow, Rocheteau is the author of Knocked Up On Yes through Sargent Press and The Dozen through Sibling Rivalry Press. They are the creator of a tarot deck and you can read and listen to "Topsy (direct) The Second of the Topsy Suite" at heART Journal.
Why I love them: Whenever I feel impossible, I can turn to their words and feel strong.
Find them: On Twitter.
---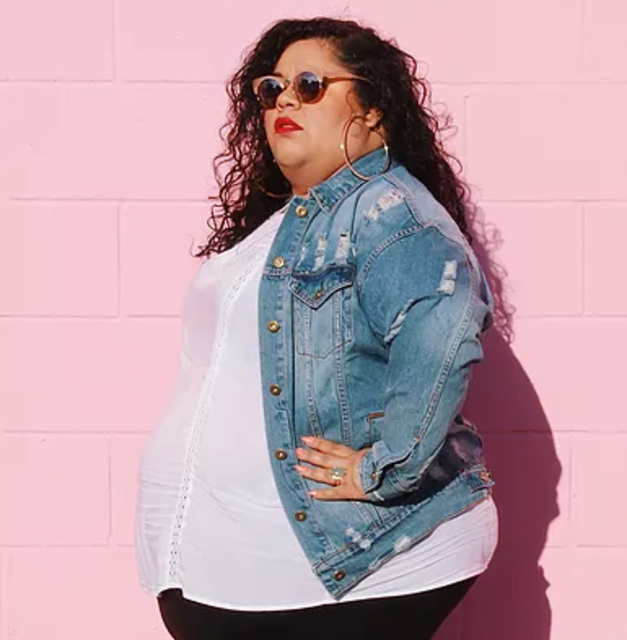 Who she is: Yesika Salgado is a Los Angeles-based Salvadoran poet. She's a three-time member of Da Poetry Lounge Slam Team and 2017 National Poetry Slam finalist, and co-founder of Chingona Fire, a Latina feminist collective. She's also the author of three zines of poetry — The Luna Poems, WOES, and Sentimental Boss Bitch — as well as Corazón. Watch "What Comes After Loving Yourself?"
Why I love her: I watched "How to Make Love to a Fat Girl" because I'm still not completely at home with my weight. This poem teaches me how to inhabit myself better, how to demand others do the same.
Find her: On Twitter.
---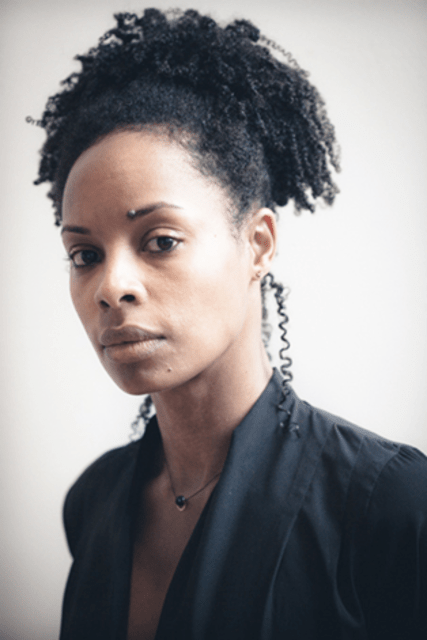 Who she is: Nicole Sealey is a Cave Canem, CantoMundo, MacDowell Colony and Poetry Project fellow, and the recipient of the 2014 Elizabeth George Foundation Grant, the Stanley Kunitz Memorial Prize and the Poetry International Prize. Sealey received her MFA in creative writing from NYU and is executive director at Cave Canem Foundation, Inc. She is the author of two books, one of which won the 2015 Drinking Gourd Poetry Prize. Read and listen to "A Violence" in the New Yorker.
Why I love her: "Object Permanence" completely rearranged how I needed to live.
Find her: On Twitter.
---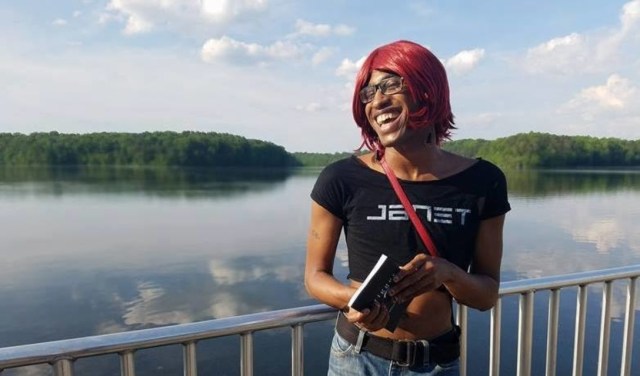 Who xe are: Venus Selenite is a black queer genderfluid trans woman poet, writer, performance artist, sex worker, educator, witch, Crashpad star, teacher and advocate. Xe are an editor for Trans Women Writers Collective, on the leadership team of the Trans Women of Color Collective, and is a life and culture writer at the Tempest. A Pink Door fellow, Bettering American Poetry nominee, and Capturing Fire Slam finalist, vir book trigger is available now. Watch "Love Letter to Raven Symone" in LaTiDo DC.
Why I love xem: Ve wrote and shared vir poem during a Winter Tangerine workshop word war and it shook me so much, I immediately went to friend xem because I needed vir words in my life. Xe write with such confidence, clarity and urgency that everything from vir Twitter feed to slam stages, demands to be heard and internalized if we have any hope of getting better.
Find xem: Support vir 2018 residency.
---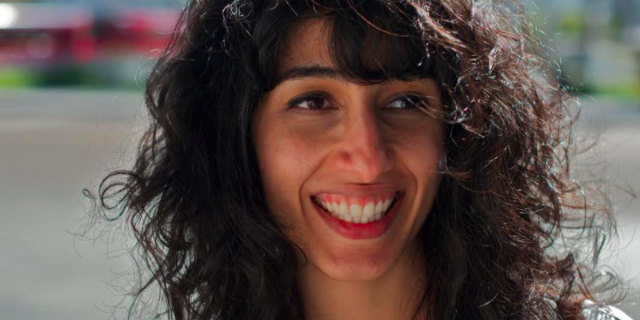 Who she is: Solmaz Sharif is an Iranian-American poet. A Stegner fellow, she has received an NEA Fellowship and Rona Jaffe Foundation Writers' Award and is a 2016 Lannan Literary fellow and Holmes National Poetry Prize from Princeton university winner. Her debut collection, Look, is a 2016 National Book Award finalist and winner of the 2017 American Book Award and Pen Center USA Literary Award in Poetry. Read "Social Skills Training" in Buzzfeed.
Why I love her: Solmaz's writing makes me feel like I'm completely submerged at the bottom end of the pool in the middle of summer, with my body afloat and the noise of the universe rushing in my ears.
Find her: On Twitter.
---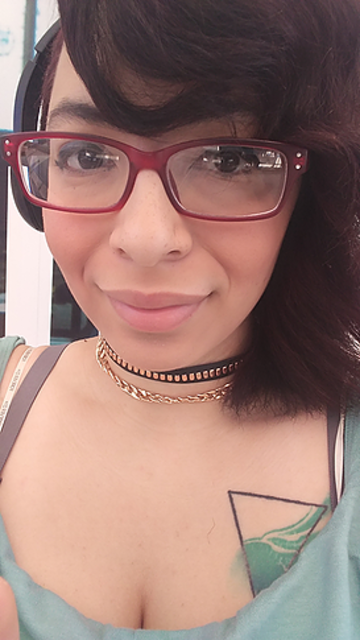 Who she is: Jasmine Sierra is a queer black poet and Oberlin College graduate. She is the author of two chapbooks, Paradox and Letters to Ghosts, and is currently working on her first full-length collection, Avoidant Personality. Read a poem and interview with her in the Shade Journal.
Why I love her: Her poem "She Say She Ain't Never See A" is one of my favorite things ever. It's one of those poems that you can hear the beats ricocheting in your head, even as you read silently. Those last lines would've gotten me through high school horror.
Find her: On Tumblr.
---
Who they are: Danez Smith is a black, queer, poz poet and performer from St. Paul, Minnesota. A 2017 National Endowment for the Arts fellow, Poetry Foundation fellow and McKnight Foundation fellow, they are a member of the Dark Noise Collective and co-host of the podcast VS with Franny Choi. They are author of National Book Award finalist Don't Call Us Dead, Kate Tufts Discovery Award winner and Lambda Literary Award for gay poetry [insert] boy; black movie; and winner of the 2015 Button Poetry Prize hands on your knees. Read "a poem: principles".
Why I love them: "I tried, white people. I tried to love y'all." is one of the infinite reasons I love Danez, because they center blackness. Make it a sun I can revolve around instead of an afterthought other people have spat at me. Smith creates and shares with grace, with family, with the only kind of love I've felt at sunday family dinners and cookouts and my loves sitting beside me, giving me the knowledge and comfort that, for at least this moment, they are here and they are safe.
Find them: On Twitter.
---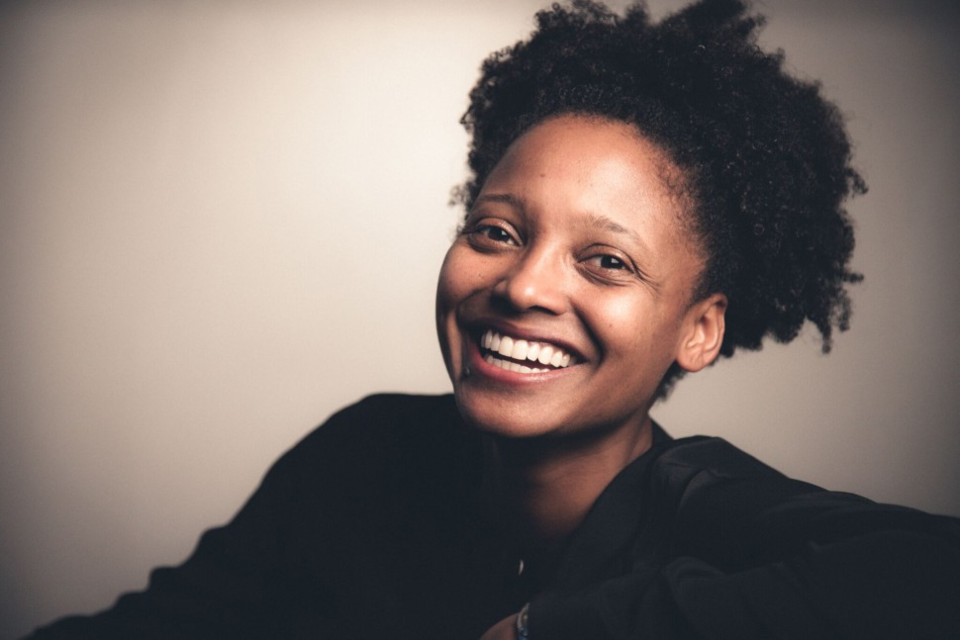 Who she is: Tracy K. Smith is the current U.S. poet laureate and highkey saved 2017 just by existing. She's an American poet and educator who received her BA from Harvard University and her MFA from Columbia University, and is an Academy of American Poets and Stegner fellow. Every book she's published has won a prize. She won the Cave Canem Prize for best first book by an African American poet for The Body's Question, the James Laughlin Award and the Essence Literary Award for Duende, the Pulitzer for Poetry for Life On Mars, and her memoir Ordinary Light is a finalist for the National Book Award for nonfiction. She teaches creative writing at Princeton and her next collection, Wade in the Water, is forthcoming in 2018. Read "My God, It's Full of Stars at the Poetry Foundation.
Why I love her: Smith is the first person that got me knowing that black people belong in all parts of the universe. She made me believe that, when Sagan said "we're all made of star stuff," we weren't an asterisk; that black people are universe parts compact, and that even though we galaxy many, we can't survive space alone.
---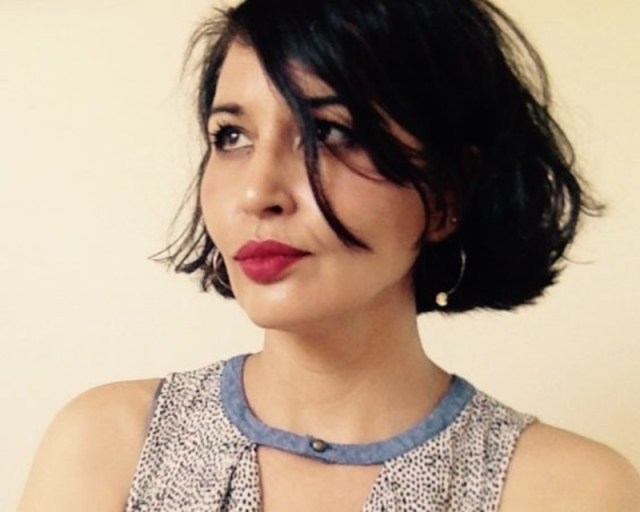 Who she is: Layli Long Soldier is an editor of Drunken Boat, a poetry editor for Kore Press, and an Oglala Lakota poet artist and adjunct professor at Diné College. Author of 2017 National Book Award for Poetry finalist WHEREAS published by Graywolf Press, she is winner of 2015 Lannan Literary Award, 2015 National Artist Fellowship from the Native Arts and Cultures Foundation, and 2016 Whiting Award. Read from WHEREAS at the Poetry Foundation.
Why I love her: Sometimes people say they can't read poetry because of all the "flowery" language. That all the roundabout speak to say nothing keeps them from appreciating the art, or even seeing it as such. I read "One Poem (Mud City Journal)" and it feels as if Soldier is playing by the rules of those who refuse to understand poetry. She says that she's going to write this poem in a short and to the point way that you will understand. You'd think this poem could be playing into a system that demands marginalized people to speak a certain way in order to be heard or understood. But as you read on, you realize Soldier subverts this belief, this expectation. Soldier's poetry demands both attention and action.
---
Who she is: Talin Tahajian is a Pushcart Prize-nominated poet, and the poetry editor for Big Lucks and the Adroit Journal. She is an MFA candidate at University of Michigan's Helen Zell Writer's Program, and is author of three chapbooks and co-author of a split chapbook with Joshua Young. One of her books, Movie Star With Rainbow Snow Cone, was 2014 finalist in the Black River Chapbook Contest and finalist in the 2015 Write Bloody Chapbook Contest. She won second place in the 2017 Cosmonauts Avenue poetry prize judged by Eileen Myles. Her latest book, The Smallest Thing on Earth, is forthcoming from Bloom Chapbooks. Read "No Steeple" in Cosmonauts Avenue.
Why I love her: This poem feels like a secret I should only share with people I trust. All of Tahijan's work leaves me gobsmacked.
Find her: On Twitter.
---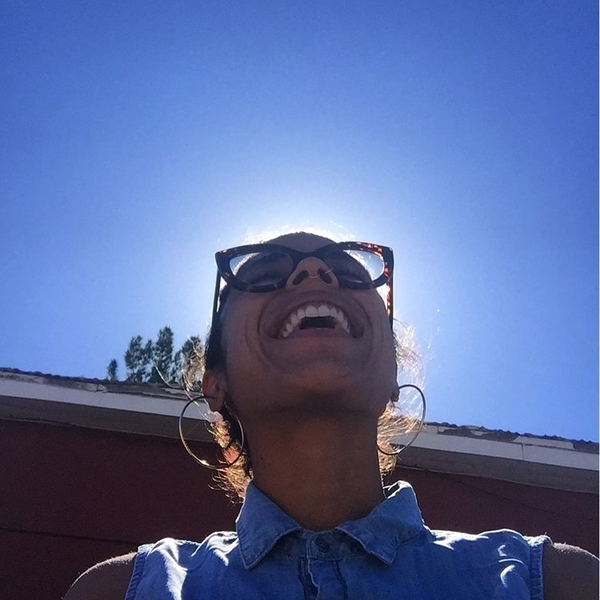 Who she is: Naima Yael Tokunow is a writer, editor and educator. She is the editor of the Black Voices series at Puerto Del Sol, and is currently editing a folio at Nat Brut Magazine that will focus on the work of neurodivergent womxn and femmes of color. Read two of her poems in DIAGRAM.
Why I love her: Tokunow showed me how all art intersects: That the poem doesn't have to restrained to the poetic form. That theatre can make an appearance, or even take center stage. That if art can engage like that, what does that mean for people? Tokunow's work sheds a light on the limitlessness we have and could share if only we are brave enough to claim it.
Find her: On Twitter.
---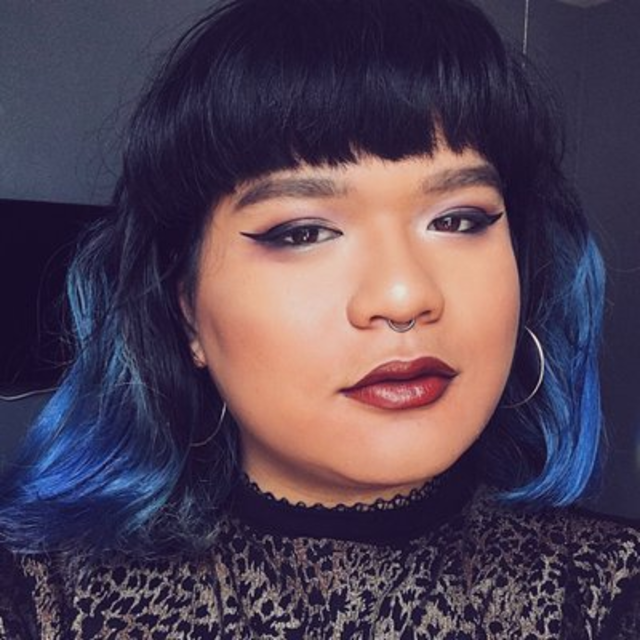 Who she is: Chrysanthemum Tran is an emerging queer transfeminine Vietnamese-American poet and teaching artist. A Pink Door fellow, she became the first trans woman finalist at the Women of the World Poetry Slam in 2016, is a three-time finalist at the College Union Poetry Slam Invitational, and is the 2016 Rustbelt Regional Poetry Slam champion. She coaches the Providence national slam team. Read four poems and an interview in the Blueshift Journal.
Why I love her: Tran's work, especially "On (Not) Forgiving My Mother," shows that even though others view our everything as irreparable messes, that does not mean that's what we are. That we don't have to make ourselves digestible for others to swallow.
Find her: On Twitter.
---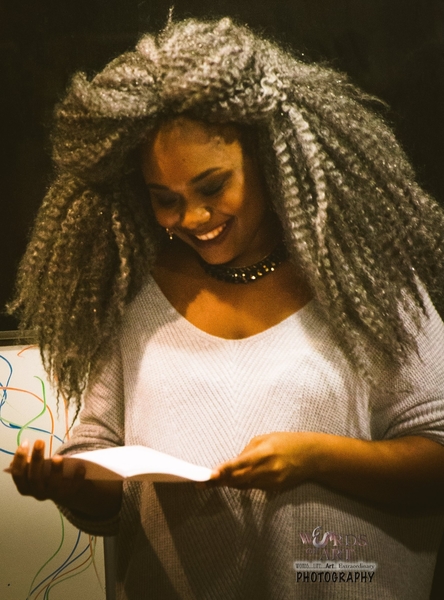 Who she is: Crystal Valentine is a writer, activist and educator from the Bronx. The three-time Grand Slam Champion of NYU's Poetry Slam and two-time winner of the College Union Poetry Slam Invitational, Valentine is 2015 NYC Youth Poet Laureate, 2016 Glamour College Woman of the Year, and ninth ranked woman poet of the world through Women of World Poetry Slam. She is the author of Not Everything Is A Eulogy. Watch "And The News Reporter Said Jesus Was White" in Button Poetry.
Why I love her: When I was first diagnosed with bipolar disorder, I asked on Facebook if there were any black women other people knew who also had it. Liv Mammone recommended Not Everything Is A Eulogy. I'd seen "Black Privilege" but didn't make the connection 'til I got the book. I love Valentine for making space for hope in a body that usually feels like it carries everything but.
Find her: On Twitter.
---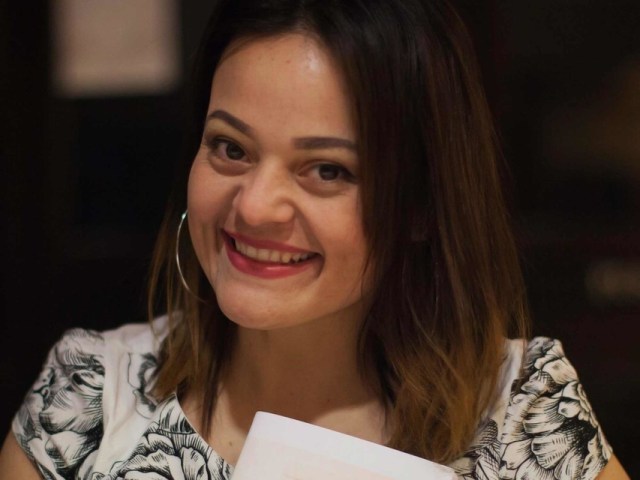 Who she is: Elisabet Velasquez is a Puerto Rican writer, mother, performer and feminist from Bushwick, Brooklyn. A member of the 2009 Nuyorican National Slam Team, Velasquez has performed at Lincoln Center Out of Doors, Princeton University and Main Stage at Amber Rose Slut Walk, among elsewhere. A VONA alumnus and 2017 Poets House fellow, she is the author of the chapbook PTSD. Read "To The Black and Brown Girls Who Go Missing Before They Go Missing" in the Huffington Post.
Why I love her: This essay gives me a much needed lesson in vulnerability, in remembering that I do not owe family my life just because they are family.
Find her: On Twitter.
---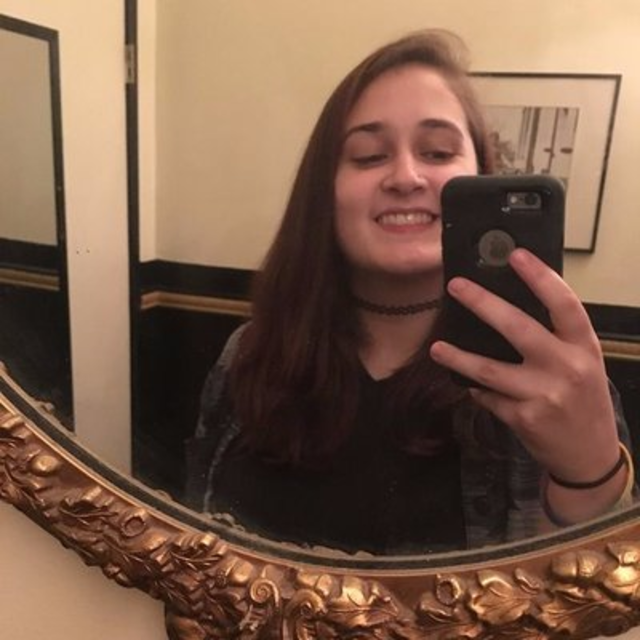 Who they are: Cat Vélez is a nonbinary, queer Boricua poet from New Jersey. They're a 2015 NPS semifinalist, 2015 CUPSI semifinalist, and 2016 CUPSI finalist. They are the 2015 Grand Slam Champion and IWPS Representative for Philadeliphia Fuze. Read And My Boricua Asked My Whiteness in Maps For Teeth.
Why I love them: On Learning To Forgive The Women In My Family is the poem that taught me that family is like being thrown on stage mid-scene after waking up. You have no idea where you are or what you're supposed to be, but everyone is waiting on you to know your part immediately. This poem taught me that it's okay that I've played too many shows to survive, that the other players on stage were probably just trying to survive too.
Find them: On Twitter.
---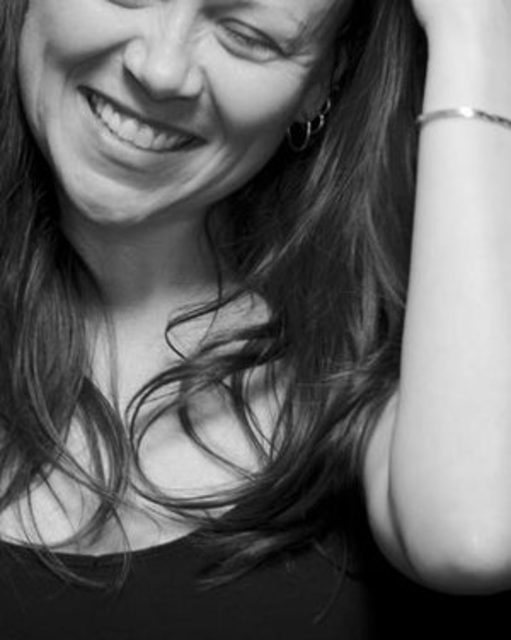 Who she is: Jeanann Verlee is a former punk rocker and current poet, editor and activist. She is a six-time representative of NYC at the National Poetry Slam, winner of the Independent Publisher Book Award Silver Medal in poetry, and curates the Urbana Poetry Slam series at Bowery Poetry Club. She's the author of Racing Hummingbirds and Said The Manic to the Muse, and her third collection, prey, is forthcoming from Black Lawrence Press. Listen to "Unsolicited Advice to Adolescent Girls with Crooked Teeth and Pink Hair."
Why I love her: "Just because you fall in love with the river/doesn't mean you must feed it your bones" is the line that made me fall for Verleeand want to stay close to every poem of hers ever since.
Find her: On Twitter.
---
Who they are: Jen Wang is a poet, performer and educator. You can watch "This Is Water" in Button Poetry.
Why I love them: They are reason why I know what it means to reveal your heart on stage. They are also the reason I know you must carry your heart in your hand when you do. They teach me how not to give everything to anyone who asks, that not everyone deserves your energy and glory, and to not apologize that they could never behold you right.
Find them: On Twitter.
---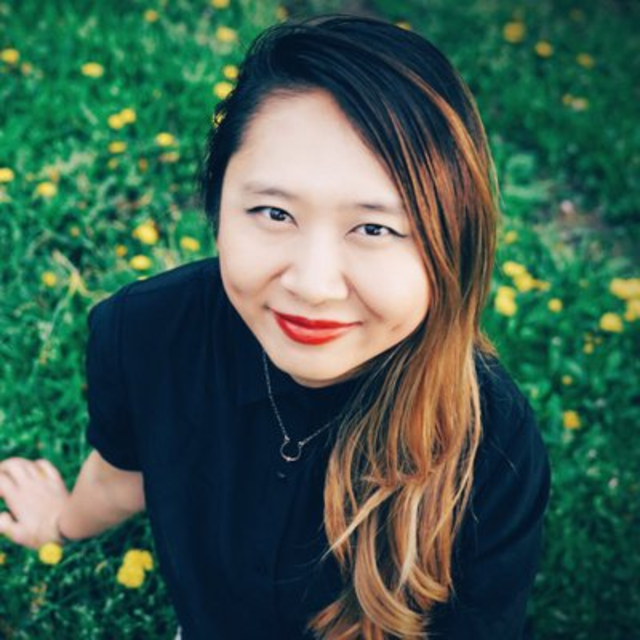 Who she is: Sally Wen Mao is a Kundiman, Hedgebrook, Saltonstall Foundation, and Cullman Center fellow. She received her MFA from Cornell University and teaches Asian American studies at Hunter College. She's the author of Mad Honey Symposium, and her second collection, Oculus, is forthcoming from Graywolf Press in 2019. Read read "Resurrection."
Why I love her: These poems had me staring in awe after reading them.
Find her: On Twitter.
---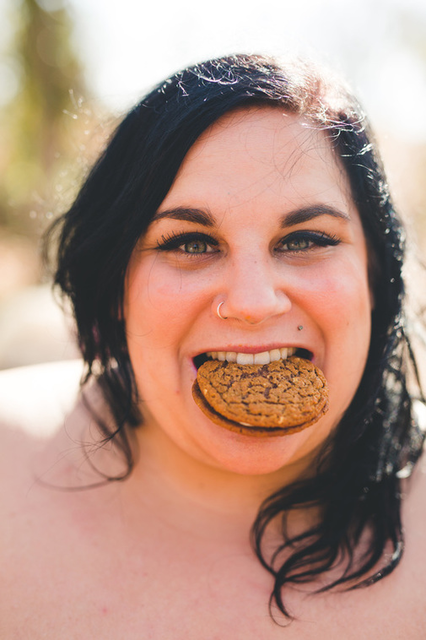 Who she is: Rachel Wiley is a poet, performer and body-positive activist from Columbus, Ohio. Her first full length collection, Fat Girl Finishing School, was published by Timber Mouse Press. Nothing Is Okay is forthcoming. Read three of her poems in Drunk In A Midgnight Choir.
Why I love her: Wiley's performance of "Glory in Two Parts," especially the line "I am indeed glorious!" gave me permission to love the full church of my body even when everyone told me there are only parts to be proud of.
Find her: On Twitter.
---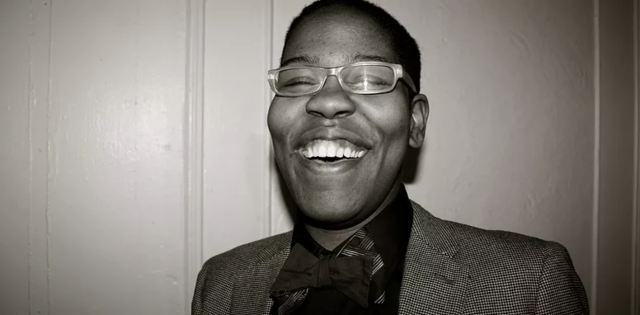 Who she is: Candace Williams is a progressive middle school humanities educator, poet, robotics coach and DnD master. A Pushcart Prize and Best of the Net nominee, she is a 2017 Create Change fellow at the Laundromat Project, a Cave Canem fellow, and received her MA in elementary education from Stanford University. The winner of the TAR Chapbook series, her book, Spells for Black Wizards, will be published through Atlas Review in 2018. You can read "My Future Black/Certificate of Death" in Cosmonauts Avenue.
Why I love her: I can't even put my finger on why I love this poem so much, but it makes me feel like I know John Henry. That he's not a character or just someone who lived and was great and is now in history books. Williams creates an intimacy in her work that makes me feel like each poem talks to me from right across the kitchen table.
Find her: On Twitter.
---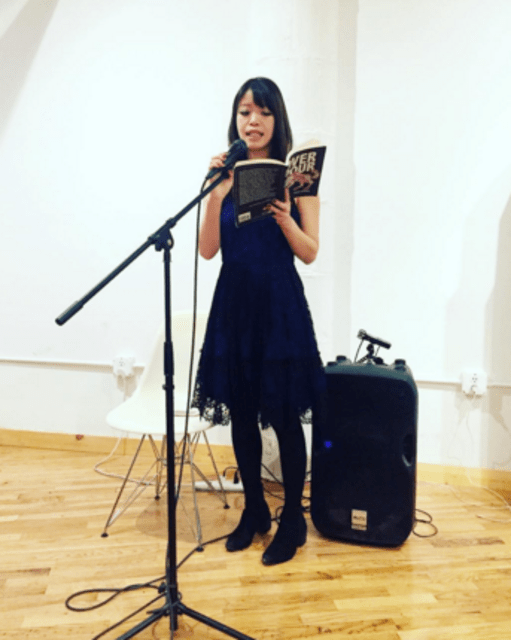 Who she is: Jane Wong is a Fulbright and Kundiman fellow. With a PhD in English from the University of Washington, she is the assistant professor of creative writing in at Western Washington University. She's received fellowships from Bread Loaf Writer's Conference, Squaw Valley, and the Fine Arts Work Center. She is the author of OVERPOUR. You can read two poems in Four Way Review.
Why I love her: I Put On My Fur Coat, winner of the 2016 Stanley Kunitz Memorial Prize, is one of those poems that sneaks up on you. It reminds me of how so much wild and danger and outside are able to hide in plain sight, sometimes aren't even hiding until they realize they should be. I love this poem because it gave me new ideas about what to expect from poetry, that it can be as simple as telling me what you see in the room until the room becomes a mouth and swallows you up.
Find her: On Twitter.
---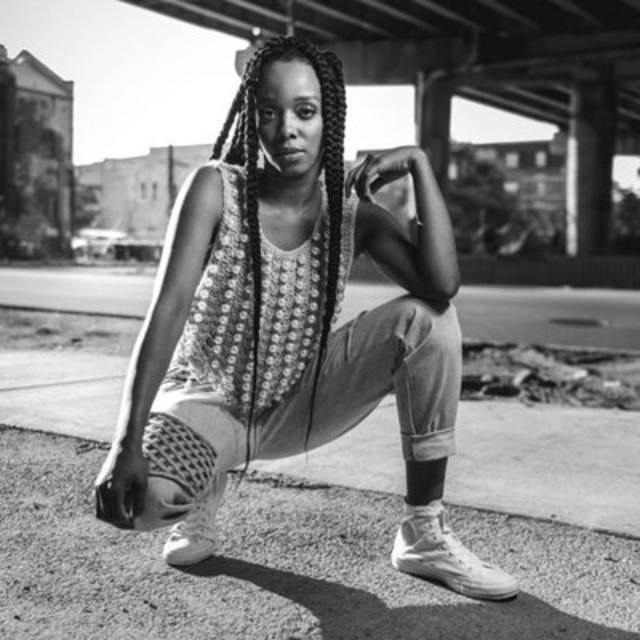 Who she is: Jamila Woods is a singer and poet. An editor of The BreakBeat Poets Vol. 2: Black Girl Magic, alongside Mahoghany L. Browne and Idrissa Simmonds forthcoming from Haymarket Books, Woods' work can be found in The End of Chiraq: The Literary Mixtape. Watch her Tiny Desk Concert and buy her album, HEAVN.
Why I love her: When Woods sang, "Yeah she scares the government, call it Deja Vu Tubman" alongside these images of black girl excellence in Blk Grl Soldier? I was like this is everything I want my life to be, and her album, HEAVN has been a map to becoming a better, more intentional me.
Find her: On Twitter.
---
Who shey is: goddess x is a sad queer black transfemme poet, 2016 National Poetry Slam semi-finalist, 2016 and 2017 Capturing Fire performer, 2017 Beltway Poetry Slam Team member, and 2017 Capturing Fire and Pink Door alumnus. Heir debut collection was Blk Grl Sick: Tales From the Library Burned. You can read "Other Side of the Cage," in Wusgood.
Why I love heir: I heard goddess x perform Boyat the Beltway Poetry Slam Qualifier and heir words and stage presence blew me away. This poem still makes me tear up just looking at it online, I was about to be a mess when I heard and saw heir perform it live.
Find heir: On Patreon.
---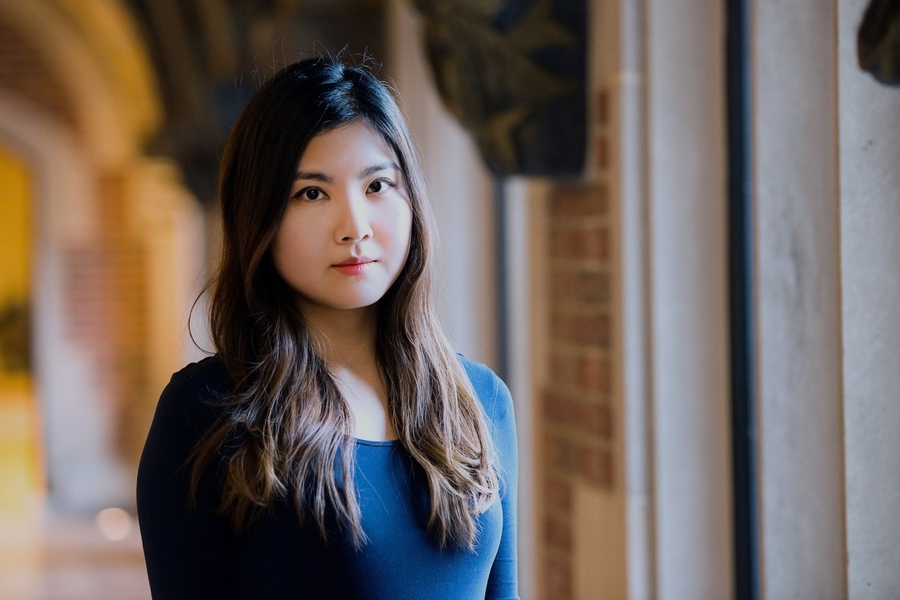 Who she is: Emily Jungmin Yoon is a 2017 Ruth Lilly and Dorothy Sargent Rosenberg fellow and Phd candidate at University of Chicago. Author of Ordinary Misfortunes, winner of the Sunken Garden Poetry Prize and A Cruelty Special To Our Species forthcoming from HarperCollins, Yoon is the Poetry Editor of The Margins at the Asian American Writers' Workshop. Read Bell Theory in Poetry Foundation.
Why I love her: I read Say Grace and you know how sometimes something is so true it rings in your heart when you're looking for yourself over and over again? That last sentence echoes in my bones, like it's the only thing that will ever make sense when everything else refuses to.
Find her: On Twitter.
Pages: 1 2 3 4See entire article on one page