I vividly remember going with my mom to buy Fall Out Boy's Take This To Your Grave at Target in 8th grade. That day kicked off three years of me channeling most of my feelings into pop punk songs with overly long and weirdly punctuated titles. A lot of the bands from that 2003-2007 period of pop punk and emo were pretty terrible — whoever made Hawthorne Heights a thing, I'm still upset with you. But some of those songs really hold up and instantly revive the feelings and ideas that seemed so monumental to teenage-suburban-white-kid me.
If you decided which t-shirts to buy at Hot Topic based in part on which would look the least like they came from Hot Topic; if Hayley Williams was your first Totally Straight Girl Crush™; if you think William Beckett would make a truly gorgeous lesbian, this playlist is for you. Have fun at the intersection of Memory Lane and Ocean Avenue.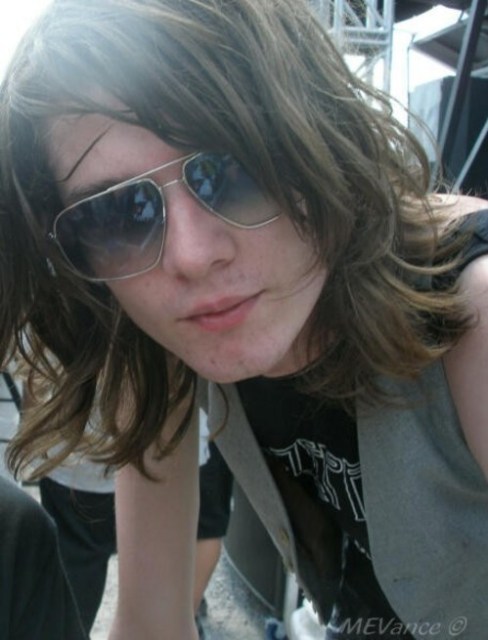 Let's Get These Teen Hearts Beating Faster
Taxi Driver – Gym Class Heroes
Saturday – Fall Out Boy
L.G. FUAD – Motion City Soundtrack
I'm Not Okay (I Promise) – My Chemical Romance
Lying Is the Most Fun a Girl Can Have Without Taking Her Clothes Off – Panic! At The Disco
The Best Happiness Money Can Buy – I Can Make A Mess Like Nobody's Business
I Miss You – Blink 182
Whoa – Paramore
Weeping Willow – The Hush Sound
Jamais Vu – Forgive Durden
If I Ever Leave This World Alive – Flogging Molly
Space – Something Corporate
Technicolor Girls – Death Cab For Cutie
Ocean Avenue – Yellowcard
MakeDamnSure – Taking Back Sunday
On Your Porch – The Format
Your Ex-Lover Is Dead – Stars
The Boy Who Blocked His Own Shot – Brand New
Girl's Not Grey – AFI
Hold Fast Hope – Thrice
Slow Down – The Academy Is…
The Best of Me (Acoustic) – The Starting Line
Hello, I'm in Delaware – City and Colour
Audrey, Start the Revolution! – Anberlin
Want to suggest a playlist theme? Hit Stef up and someone on the team might make it for you.