We've all been there, honey. Not hearing back is probably among the top five worst first-world-feelings ever. I'm proud of you for going for it and sending her a text in the first place! You probably stared at your screen for like a half hour and read the same sentence over and over and over. DON'T WORRY, IT WAS  CLEVER AND SWEET BUT ALSO CHILL AND NOT TRYING TOO HARD.
After living through this agony myself, I have carefully designed my life to ensure that I never stress about phone calls or text messages again. I can teach you how to do this one day. But in the meantime, there is a short-term solution:
Put your phone on silent and hide it under your laundry.
Now you have two roads of distraction to choose from:
1. Get busy, go for drinks with friends, read a book, write a book, exercise, do something that feigns properly ordered priorities and self-preservation, etc.
2. Listen to wildly, disgustingly melodramatic music.
Whatever you do, keep that phone on silent and do not look at it for at least twenty minutes.
Leave Your Phone Under the Laundry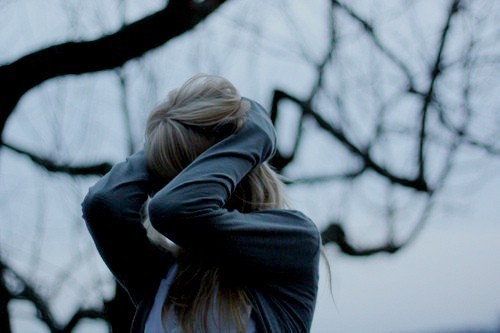 Waiting Game – Lightspeed Champion
O How I Miss You – Broadcast
Call It Off – Tegan and Sara
Poor Me – The Jolly Rogers.
After Hours – The Velvet Underground.
My Dearest Friend – Devendra Banhart.
I Go To Sleep – The Kinks
Look At Me – John Lennon
Hey, That's No Way To Say Goodbye – Leonard Cohen
Untitled- Metronomy
Which Way Your Heart Will Go – Mason Jennings
No One's Gonna Love You – Band of Horses
Lost Cause – Beck
Little Person – Jon Brion
Runaway – Yeah Yeah Yeahs
Moonlight Sonata – Ludwig Van Beethoven
Can't Stand It – Telepathe
Xanax – Maria Taylor
Banshee Beat – Animal Collective
Everything Will Be Alright – The Killers


Add your own angst-ridden tracks in the comments below.
Want to suggest a playlist theme? Hit up Crystal on Formspring and someone on the team will make it for you.