Note from Laneia: In a couple of days we'll be on the farm in Manchester, covered in sunscreen and wristbands and probably standing in line for beer/samosas. This will be my fourth trip to Bonnaroo for Autostraddle and if you're going too, I'll have meetup info for you in another post! Here's Morgan with another perfect set of playlists to get you ready for Roo, or maybe just ready for daydreaming.
In Tennessee, you wake with the sun because you don't really have a choice. The day starts at daybreak whether you like it or not, so drink a little coffee and a lot of water and take a hard look at your schedule. Don't miss anything.
Dawn to Dusk
Welcome to the day!
When You Wake Up Feeling Old – Wilco
Nights Become Days – Frank Turner
Mousso – Fatoumata Diawara
Quiet Hours – Wild Nothing
Sun – Cat Power
High in the Morning – Tom Petty and the Heartbreakers
I Will be Back One Day – Lord Huron
Desert Song – Edward Sharpe and the Magnetic Zeros
Constant Conversations – Passion Pit
The Sun – Portugal. The Man
Go Outside – Cults
It's Alright – Matt & Kim
I'm Writing a Novel – Father John Misty
The Forest Awakes – David Byrne & St Vincent
The Socialites – Dirty Projectors
Balloons – Foals
Country Roads – Pretty Lights
Accent – Conspirator
Sun In Your Eyes – Grizzly Bear
Sun Hands – Local Natives
Dusk to Dawn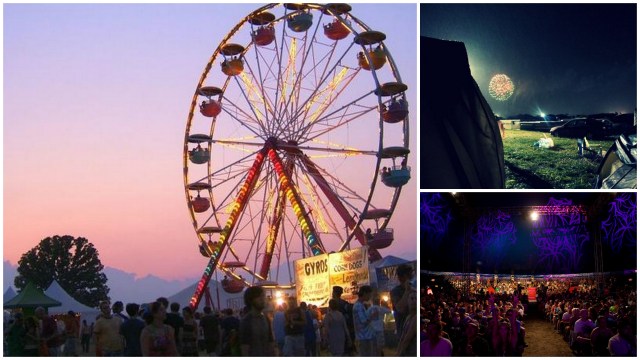 The sun's going down and it's time to wipe off your dustache and prepare to be lost all night. You are never too tired. Take a breather on a hay bale and get your second, third, and maybe fourth wind. You can do this.
Welcome to the night!
Music to Walk Home By – Tame Impala
Walk At Night – Cults
Continuous Thunder – Japandroids
Block After Block – Matt & Kim
Cherry Wine – Nas (feat. Amy Winehouse)
Nuclear Seasons – Charli XCX
Paradise – Wild Nothing
Miracle – Drew Holcomb & the Neighbors
Cowboy Boots – Macklemore & Ryan Lewis
Mary Jane's Last Dance – Tom Petty
The Violet Hour – Sea Wolf
We Went Wild – Lord Huron
Crystalline – Bjork
Cartographist – Purity Ring
Witch – Maps & Atlases
Sleep Forever – Portugal. The Man
Kids on the Run – The Tallest Man on Earth
No Te Vayas – Calexico
Talking with the Wolves – Glen Hansard
After Glow – Foals
---
Add your favorite tracks from this year's Bonnaroo lineup in the comments!