May Day is also known as International Workers' Day. Yesterday, Los Angeles marched with a spotlight on the attacks on immigrant workers and with a push for the upcoming election. The march and rally set out to "honor immigrants, workers, and those who fight to create a more just society for all."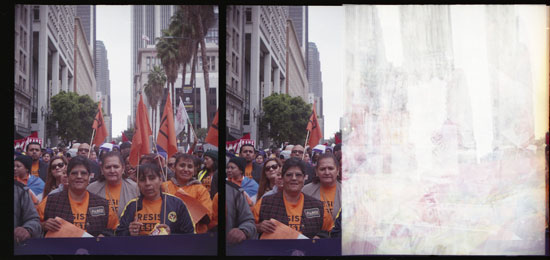 Unions, socialist groups, and musicians fighting to end pay to play all showed up in strong, despite the rain.
An important contingent this year were street vendors who were both marching and selling. If you have ever been to a march in Los Angeles (or ever walked out of a downtown bar) you have almost definitely encountered hot dog carts. We are currently fighting for the legalization of street vending not only because its criminalization disproportionality impacts immigrants but also because we are one of the only major cities without a street vending permit process.
Here's a glimpse into the march.