When The L Word: Generation Q returned for its second season, we were so prepared to fall back into the messy gay drama and hot sex and, well, Bette Porter saying "fuck" but also this time hopefully "fuck me" and to a dark-skinned Black woman for the first time in the show's history.
Generation Q Season One was not perfect in its treatment of Black and POC characters, but in many ways it was an important step away from the original series which famously privileged its white characters and treated its breathtakingly few characters of color as a joke or afterthought. There was so much upside and potential back then in August, when we were so young! And with nine characters, Season Two had more Black cast members than any other in L Word history. But as the second season progressed, a thread became more apparent: Generation Q was sidelining, undervaluing, and leaving their Black characters behind.
Autostraddle Culture Editor Shelli Nicole, writers Dani Janae and Natalie (who also compiled our questions), and Editor-in-Chief Carmen Phillips  got together to talk about the Generation Q's second season, how it (often) failed its Black characters, and ask if there was anything good to left save or any room left to fix it.
---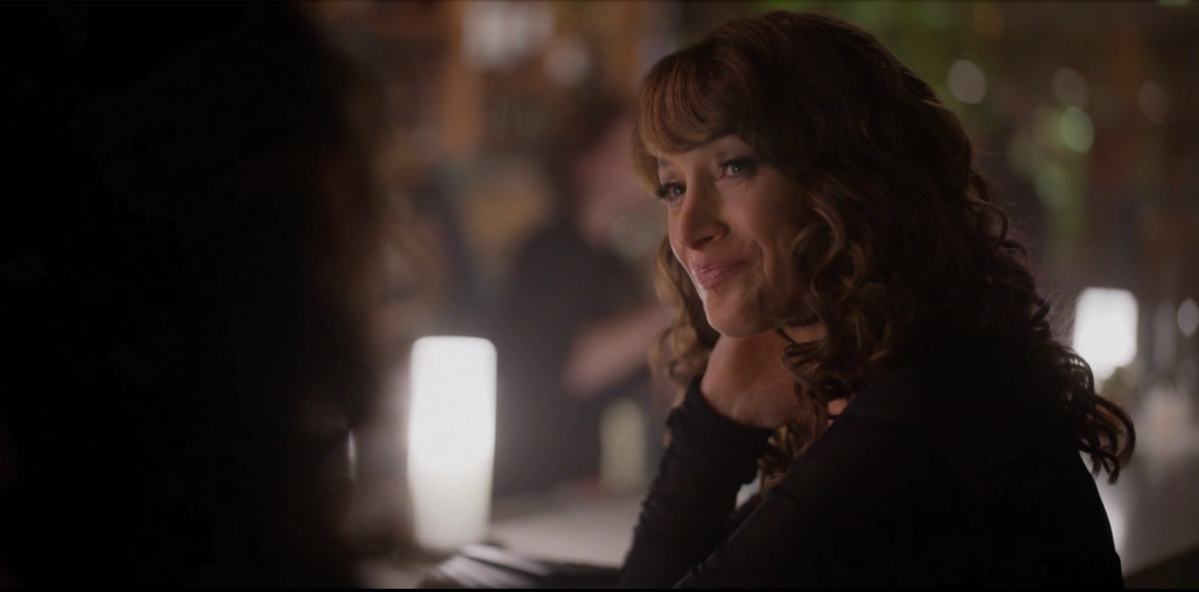 In our roundtable after Gen Q's first season, we talked about the lack of melanin in Bette's inner circle. So imagine that you're Bette's friend: give Bette Porter one piece of advice that her white friends won't.
Natalie: Stop wearing those blazers?
Shelli: Get Over Yourself & Go To Therapy — You can afford it. Respectfully.
Dani: You say Pippa made you think about your Blackness and queerness in new ways, maybe spend even more time thinking about those things outside the context of your love life?
Carmen: I'm going to offer this up to the universe: Girl, Make Some Black Friends. You need Black people in your life that you aren't related to by blood or banging. Ideally back in like '78 or '88 or '98. Ideally in 2004 (when The L Word first started). But most certainly now. You need it. Your daughter needs it. It's time.
---
 I don't want to date anyone that I have to teach about Blackness.
Last season, Bette had an affair with Felicity but we never got to see that flourish into a full-blown relationship but this season she begins dating black artist Pippa Pascal (played by Vanessa Estelle Williams). What do you make of Pippa Pascal? How do you feel about her relationship with Bette?
Natalie: First and foremost: I love this casting choice. One of the issues that came up during our conversation last year was that Gen Q was lacking dark-skinned characters and so we've gotten that with the addition of Vanessa Williams to the cast. But also, it matters to me that it's Vanessa Williams… someone who comes from Black entertainment — Soul Food, New Jack City, Candyman — and has cachet within our community.
Carmen: I completely agree! Casting Vanessa Williams specifically, given her long history in Black Hollywood, was so meaningful to me. It felt like we were going somewhere.
Shelli: I LOVE Vanessa Williams, and Gen Q is lucky that someone like her said yes to doing this role, and they should have def treated her better.
Natalie: That said, I want a reason to cheer for the character besides the fact that she's played by a beloved actress… and, so far, Gen Q hasn't given me a reason to? The problem with Pippa Pascal is that so much of her narrative is rooted in a past we didn't see. Almost everything we know about her we're told, not shown, and that makes it difficult — for me at least — to forge a connection with the character.
As to her relationship with Bette, two things stand out:
First, we've seen Bette fall for an enigmatic artist before and, knowing that Bette's still carrying these unresolved feelings for Tina, it's hard to get over that feeling of déjà vu. Is Pippa anything other than Jodi Lerner, V2.0? I'm not sure the show's given us reason to believe she is.
Second, I'm wondering: we know that Pippa checks off all of Bette's boxes but why is Pippa interested in Bette? I think about Bette telling Pippa that she's reckoning with her queerness and Blackness in ways that Bette hasn't; the show clearly means it as a compliment for Pippa but I take it as a slight against Bette (though I'm certain the show doesn't intend it to be). How does that relationship work — and why would Pippa want to be in it, frankly — if they are so far apart in their understanding of their own queerness and Blackness, especially at this moment?
Their relationship just doesn't feel authentic to me.
Shelli: I think you are absolutely right! We don't know much about her. I can't connect with her because I don't know anything about her. I would have much rather them have spent the season introducing us to this character that Bette is literally obsessed with and then see it play out in the next season. It proves to me that they don't write Black characters in mind with staying power, they write them so they can be disposable depending on what the audience thinks of them.
I don't know who wrote those storylines but it gives major "This is my first Black girlfriend energy" and I hate it. I don't want to date anyone that I have to teach about Blackness. There is a difference between you peeling back more layers of your Blackness while you are with me, as opposed to our relationship being the catalyst to you understanding it. Like — you should have just made her date another non-Black person if you were gonna do that.
Also, it seems like Pippa was quite literally minding her own business and would have been just fine fucking fangirl Bette — but they pulled her out of this element, only to hurt her in the process.
Dani: Yeah, it really made me sad that Bette kinda pulled her out of "obscurity" and promised to protect her only to do what Bette does, mess up a professional relationship with sex and let someone down in the process. Like Pippa is a mother too, a Black mother, and that could have been explored more too. She was checking off all of Bette's boxes — I would have loved to have seen that relationship work and for Pippa to receive all the respect she deserves.
That said, I personally am Pippa Pascal hive.
Carmen: PIPPA HIVE!!!!
Dani: I wish she had more of a storyline than to be so carelessly discarded by Bette. Here we have a Black queer artist who is doing important work in the context of talking about race and sexuality. I would have loved to have seen more of that, like show Pippa working on her art, working with her student artists, more of that please!
Carmen: I make no secret out of the fact that I've been pretty firmly Give Bette a Black Girlfriend 2kFOREVER since we first were introduced to Felicity back in Season One. I was (and am!!) completely ready to go into battle for Pippa, who's already become one of my favorite L Word characters. I didn't have any trouble connecting with her. I appreciate that Pippa values strong boundaries and stands up to Bette; I always think Bette works best in Top4Top relationships. I loved when she called Bette out on her shit about still being hung up on Tina in the (ahem, infamous in my memory) chapstick sharing scene!
But I agree, we never got a sense why Pippa would be with Bette. Not to project myself, but I'm a queer Black woman who is, like Pippa, very into my queerness and my Blackness, so much so that, like Pippa, I've literally turned it into my job. I think that's true of all of us here. And I'm not trying to be anyone's identity experiment.
Even with all of that, do I hope Pippa and Bette stay together? I sure the fuck doooooo! If Bette leaves Pippa for Tina (who again, I must dutifully remind everyone when I speak of her, that she didn't even want a Black baby to begin with and that's how we were introduced to her character in 2004) — 100% that's going to be my villain origin story.
---
The excitement over Bette's black girlfriend notwithstanding, there was a lot of consternation about the show's treatment of its other black characters: killing Kit off last season, Quiara taking half of Shane's money, despite the fact that she was the more successful of the two; Lena Waithe's Eddie taking Shane's money and then backballing Tess from the underground poker scene; Isis King's blink and you missed it cameo as Claudia; and, of course, bringing Marcus Allenwood back just to kill him.
What do you make of what the show's doing and how would you improve its treatment of black characters moving forward?
Shelli: It's never been a secret that The L Word is not a world where Black queer folks heavily exist. They quite literally hate niggas and always have, this season was just the final stamp of them letting us know that. The reboot promised many a change, but it's clear after two seasons that featuring Black queer folks in a fully fleshed out way is not and will never be something they care to do. This will forever be a show for thin, cis, caucasian lesbians.
The show thinks that doing things like giving Shane a Black ex-wife, bringing on Lena Waithe for a guest spot (are we not going to acknowledge that Shane quite literally stole her idea btw?), showing us Angie's Black sister, bringing back her father (just to kill him and also for a portion of the show make it as though more of her Black family didn't want her), and mentioning Black artists (I'm sorry but how the fuck do you not know who Kerry James Marshall is?!) is all they need to do to be diverse and inclusive — two words that Hollywood loves to use, but consistently executes poorly.
Dani: That Lena Waithe scenario was so fucked because we were supposed to empathize with Shane and it made Lena's character seem so unreasonable. She goes from, "my wife can flirt with whoever she wants" to "fuck you, Tess is fired" SO QUICK. And that throwaway line about reparations!! *eyeroll* Like lol I need reparations after watching the treatment of Black characters in this show.
I think the whole storyline with Dani's dad kind of overshadowed everything this season. We see that opioid-caused deaths are very personal for Bette, but we spend way more time watching Dani grapple over supporting her father's heinous crimes.
It felt like the use of Black artist as a backdrop for the show was really unjust. Which brings us back to Pippa and her treatment. I get the cast has its core people, but that doesn't mean you have to use Black art and Black issues as pawns to give your story some gravitas.
Shelli: Yes! Most of the Black characters on this show are an afterthought. Their plotlines are not wrapped up or even properly introduced. How dare you make a fictional show where the Black characters are so disposable, trauma based, or a tick on your checklist?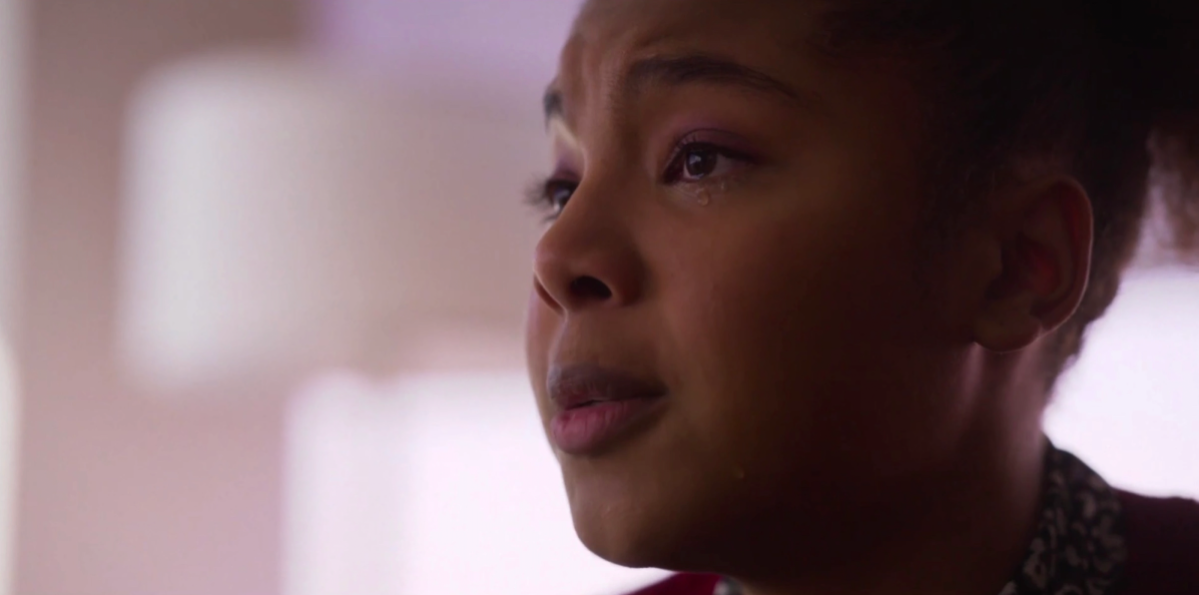 Natalie: After the second episode of this season — after Bette (OF ALL PEOPLE) #AllArtistsLivesMatters Isaac Zakarian's offer of bonuses for BIPOC artists, and then everything about the poker storyline — I nearly quit watching the show.  I posited two questions on Twitter: 1. Does Gen Q have any black writers in their writers' room? and 2. If so, do they actually have any power?
The answer to question #1 is yes, but within a certain context. As far as I can tell, Gen Q has one black writer in the writers' room, Maisha Closson. To put that in perspective: last season, when the show told fewer stories about blackness, there were two black writers in the writers' room (Regina Hicks and Francesca Butler). I cannot fathom how a show decides to tell more black stories in its second season and also decides to hire fewer black writers at the same time.
That brings us to the second question: Did that black writer actually have any power? The answer to that question is evident in the storylines that the show produced this season: No. That's not a reflection on Closson — whose work I've covered and enjoyed when she worked on Claws and How to Get Away With Murder — but more of a reflection of what happens when there's only one in the room. There's so much pressure on that one person and those are impossible conditions for a writer to succeed under. So many TV writers have told us that.
If there's more than one black person in the room, if there's an empowered black person in the room… maybe they avoid these egregious missteps, maybe they don't have the racial blindspots that this show clearly struggles with.
Shelli: That's 100% true, this is what happens when there is only one of us in the room and I can only imagine the wild pressure. I've been there. Fighting on your own to be heard can not only be a losing battle but a fucking tiring one.
To me, them reducing the amount of Black writers while simultaneously attempting to insert more Blackness just shows how performative it all really is. I'm HEATED, like — fuck y'all.
Carmen: I knew that Regina Hicks (from Insecure) had left between seasons, but I had not fully realized the other writer had also left!!!! I am H O T!!!
---
It's very true that though Bette and Tina were so concerned with having a Black child, they never thought about building a life rich with other Black people to help raise that child, for her to see herself reflected.
Jordan Hull's performance as Angie has really been a highlight of Gen Q's second season. Perhaps her standout scene came in the fifth episode, "Lobsters, Too," when she, Bette, Tina and Carrie all participate in a family counseling session with Micah.
Angie admits that part of the reason she wants to seek out her biological father is because she wants to know how he walks through the world as a black man. She also confesses that she wants to talk about race with someone who walks through the world being perceived as she is, rather than someone like Bette who can pass.
Angie: Also, you know that the two of us walk through this world differently, Mom.
Bette: I know. I mean, just because some white people mistake me for… Italian or whatever, that doesn't mean that I don't know who I am. And you know who I am.
Angie:I do. But it doesn't change the fact… that you experience more privilege because of the way you look.
How did that scene resonate with you?
Dani: I enjoyed watching Angie call out Bette by saying "you don't look like me and our experiences aren't the same." Like YES Angie! It's very true that though Bette and Tina were so concerned with having a Black child, they never thought about building a life rich with other Black people to help raise that child, for her to see herself reflected.
Shelli: My favorite part of this season was Angie realizing that she needs more niggas in her life. She looked around and was like "DAMN — nobody here gets me." Of course she feels that way — she comes from a family where her white mother questioned having a Black baby from jump, and her other mother is just now reckoning with the intersection of her queerness and Blackness after years of being out and surrounding herself with whiteness.
Carmen: Yes! Thank you. That's exactly it.
Shelli: I just wanted to hold Angie — I am the aunt of three mixed race kids, two of them girls, who I know aren't yet aware of who they are. I am their only Black aunt and they are surrounded by whiteness in every area of their life, from school to home and it's been tough for me with their mother to not continuously overstep my boundaries. Not to get into too much detail about my personal life, but these kiddos have been heavily separated from their Black side of the family.
It's hard to grapple with because I am not their parent, but I do love them and have responsibility to them as their aunt. When I look at what Angle is going through it assures me that I am doing the right thing by often overstepping those boundaries I spoke about earlier — sometimes sacrificing my relationship with their mother in order to show up as the person/example that they need.
If you make the conscious decision as a non-Black parent to have a Black child, you must think of their future. It's 2021 and folks still don't understand that, you don't have to do the most but you have to fucking do something in order to minimize the possibility that they go through what Angie currently is. Be honest with your children and raise them with awareness of who they are to the best of your ability.
---
Bette makes a point, a few times this season, to Pippa that "You are reckoning with your own queerness and your Blackness in ways that I have… barely begun to unpack for myself." How would you like to see Bette's reckoning with her blackness and queerness play out on screen? Or is that something that you want to see?
Shelli: I HATED THIS. I don't know if it's even something I wanna see at this point. What the writers are basically trying to do, when they write lines like this, is apologize for the years that they put Bette's Blackness on the back burner. I DON'T ACCEPT IT. They have made Bette such a type of character when it comes to her Blackness, I don't feel bad for her in any way and it's WILD that I don't have empathy for a Black character.
Carmen: Oh actually I still have a lot of empathy for Bette! (call me her #1 apologist). She is absolutely being written as that type of Black person who doesn't have any Black friends or connection to her community, and maintains a certain type of armor around it. No doubt. And is that the kind of person I keep in my personal life? Absolutely not. But I think there could be real depth there, because that is the reality for a lot of different types of Black folks, and they should also have some guidance on their journey. I wish the show would explore that with more honesty and nuance.
Natalie: See, I think people should get upset… or, at the very least, be disappointed. The original L Word ended in 2009 and Generation Q was supposed to be the opportunity to right the wrongs done by the OG series. Instead, it's just perpetuating the same narratives and emphasizing the same POV (that is, white cis lesbians) that we saw in a show that debuted 17 years ago. And the show has the talent… these actors are so talented… but the writers fail them all the time. And, listen, I'm not asking the show to soar to extraordinary heights — all shows can't be Vida — but saying, "hey, let's not kill any more black people on this show" or "remember that trans lesbians exist" feels the lowest of low bars.
Shelli: That's when I knew I had to make the decision to either keep watching the show and waiting for them to give me what I deserve as a Black Queer person, (from a show on a network with enough money and resources to do just that) or just watch it knowing what I'm gonna get and not complain anymore — what's the saying in preschool? "You get what you get and you don't get upset."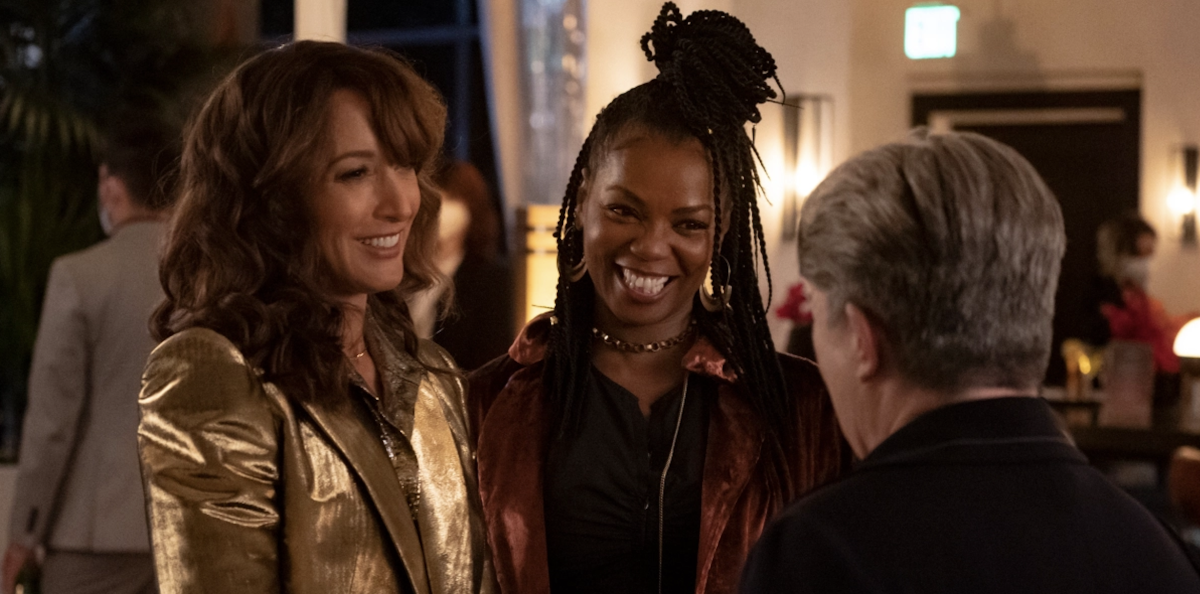 Natalie: But, back to the question: A reckoning of blackness and queerness? With this writers' room? No thanks. For chrissakes, hire more black writers or just leave our stories alone.
Dani: We never see Bette reckon with it! At least not on screen. The moments where she could have were overshadowed by other plot points. There's someone very close to me in my life that grew up passing as white, and that person really reckons with that every day by using their art. Bette, an art lover and someone with a lot of capital, doesn't really do that. And I hate that they have written her this way, because it would be soooo interesting to see her play out that journey on screen. I think the actors involved with the show are great. Jennifer Beals has the range to go there, but they aren't letting her, and that's a huge disservice.
I get it, the show is supposed to be fun and sexy, but if that's the case why tackle the opioid epidemic in such an intense way, but leave Bette's Blackness off the table? Are the writers afraid to really get down to the bones with that topic? Are they afraid to get it wrong? It just doesn't feel like they are even trying. You have the power to hire more Black writers! To do research on passing narratives! All of that. The resources are there!
---
Give Rosanny Zayas more to do than to look pensive in response to whatever white woman she happens to be talking to at the moment.
Let's talk about the Suarez sisters! What did you make of Sophie and Maribel's storylines this season? Where did you think the show succeeded in providing their characters with the depth we were hoping for and where do you think the show failed?
Natalie: After Gen Q's first season, I was hopeful that the show would allow its new queer characters of color to take center stage. When it was announced that Jillian Mercado would play a bigger role this season, I thought I was getting my dreams fulfilled. But, oh no…
*Deep Negro Sigh*
I wanted more of the Suarez sisters. I wanted more of them together — family's such a central part of Sophie's story in the first season and it's missing for the most of this season — and I wanted more for their individual storylines.
Give Rosanny Zayas more to do than to look pensive in response to whatever white woman she happens to be talking to at the moment. Don't sell Micah and Maribel's story as groundbreaking and as such important representation — though it clearly is both of those things — and then completely leave them out of multiple episodes! These actors are so talented and deserve so much better than what this show is giving them.
Dani: For Sophie, her whole storyline gets wrapped up in loving and caring for an alcoholic. And, to paraphrase beloved Autostraddle writer and podcastor Analyssa, as a person of quit-drinking experience, the show majorly gets that wrong too. I won't spend this space pontificating about what alcoholism looks like and how movies and TV routinely get it wrong, I promise. But all we see of Sophie is her playing the grieving wife. She's either dealing with Dani this season or running after Finley, and it's not fair.
For Maribel, I thought they did a little better. Again, to reference are friends at the podcast "To L and Back", they kinda made her unnecessarily combative and mean this season. I think it's supposed to come off as no nonsense and "take no shit," but she truly just comes off as not nice to be around. That said, I think the sex scene with her and Micah was really great! I loved seeing them tackle that.
Carmen: Yes, the Micah/Maribel sex scene was a season highlight, hands down. And I am glad that both Jillian Mercado and Leo Sheng have gotten a lot of good press this season off of that relationship, because it is important (and they have excellent chemistry together).
I actually think that Sophie and Maribel's storylines had the easiest fix – they just need each other. The fact that Sophie was so connected to her family is what made me fall in love with her in the first season; she literally said that being around them made her feel freedom like she could breathe, it was such an authentic take on being an adult in a Latinx family — and one not often depicted in queer media, which for very real reasons often doesn't portray a lot of biological family support — without falling into sterotypes. Bringing back Jillian Mercado in a larger capacity should have solidified that fact (and I loved knowing that Rosanny Zayas had another Dominican to play with on set), and instead it went so far in the opposite direction.
Even if you are a fan of Sophie and Finley, I think it's safe to say that Sophie's life blew up when Finley showed up at the wedding. She's navigating all those waters without her sister? She's grappling with Finley's (poorly written) alcoholism, and where is Maribel? The only time we see the Suarez sisters cope with either of those very serious things in Sophie's life, it's to fight in front of the rest of their family. I call bullshit, that's not how this works. They maybe would fight big, but they would make up big as well. Maribel wouldn't leave her side. Conversely, Maribel is starting a relationship with one of Sophie's best friends and roommate and where is Sophie in any of this? No way she wouldn't be teasing the hell out of Maribel. And to that point, it's not lost on me that one of the best scenes in the entire season, easily, is when Maribel, Micah, and Sophie are all together at Karaoke Night at Dana's and Sophie fakes a phone call ON HER HAND to give the other two space.
Why didn't we get to see more of that!?!? You have this rare opportunity with these two Afro-Latina actresses, to tell a Latinx story that we almost never get on television (have they ever even acknowledged that Suarezes are Dominican?? We know Dani's entire family history), and you're barely even using them! And Sophie is supposed to be one of the main characters! Why is it that after her backslide with Dani, her entire storyline is centered around her (white) boss or her (white) girlfriend. It's negligent.
---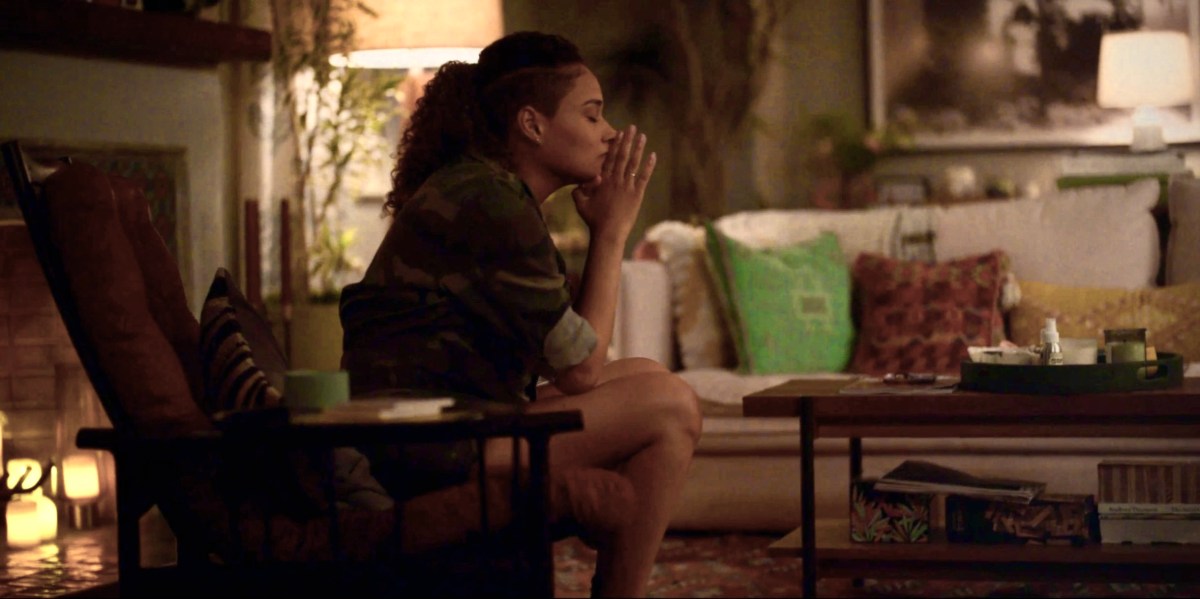 Generation Q hasn't been picked up for a third season yet but if you could tell the Generation Q writers' room one thing about Season Three and where they should go next, what would it be?
Natalie: First, I hope this show gets renewed, I truly do. I want this show to exist, I just want it to be better.
My advice: Hire black writers. Hire trans women writers. Do better.
Shelli: Honestly? Do us right or leave us the fuck out of it. I'm unsure if I'd watch another season.
I don't have advice — I have questions and I TRULY want them answered.
What is their excuse? What do the creators and writers have to say for themselves? Let me hop on an IG live with them Ziwe style and put them on the spot and get some fuckin' questions answered about why this beloved dykey show hates niggas so much. I don't want their percentages, I don't want to know about their diversity training, I don't care about the amount of light research they did on AAVE or any of that shit — I want to know why they don't care about Black queer people.
What is literally stopping you from flushing out Black characters? Why isn't your writers' room as Black as it should be? Why do you clearly not care about what your Black viewers think? Why should we keep giving you chances? Are you reading all the articles and tweets except the ones that critique how your show handles race, colourism, and more? Why are you not allowing Bette to actually evolve.
Dani: I don't know if this is allowed for a roundtable, and not to compare two bad bitches, but Work In Progress is shown right after The L Word and the Black characters in that show, though secondary to Abby, are more flushed out than the primary Black characters on The L Word. And I find that FUNNY.
Shelli: The way I love Work In Progress is wild, they are so unafraid to get things wrong that they often get them right. Also, they have the greatness that is Sam Irby and many other Black folks behind the scenes. But it's wild to me that a new show, without the following of The L Word (yet) manages to find many a nigga to work on the show and do the damn thing
Dani: Not only does The L Word need more Black writers, they need better writers. And I'm being empathetic: I know we need to move storylines along, but the way they are doing it is leaving behind a lot of casualties. I really wanted a fat, Black character this season, but now I don't trust them to treat that character well.
Shelli: There is no way in hell that I want them to touch that, not after this season. Look what they did to Rosie's charecter — they opted to make her the fat, butch person who is insecure and constantly comparing herself to everyone else, when in reality she is hot as shit and far doper than any of them could be.
Dani: The thing is — I complain, but I watched it every week. I rolled my eyes and screamed at the screen, but I watched. If all they care about is appeasing white Bettina shippers, they are failing to right a lot of the wrongs they set out to correct.
Carmen: That actually sums it up for me. Because ultimately it is about who's the audience at this point, right? There were more Black characters on The L Word this season than its entire history, and I've never felt more isolated from the show.
I don't know how that gets fixed, to be honest. I do hope that Generation Q gets renewed, because there is nothing else quite like it. I love the experience of watching people gather together at watch parties, making the same jokes together online. Despite all odds, it somehow becomes the only thing we want to talk about the entire time it's with us, you know? It's as much a community experience as it is any TV show.
I wish the creators of the show understood that. Black queer people are in this community. Trans queer people are in this community. And we deserve to get lost in a good time, too. We deserve fun, messy, sexy storylines. Just as much as any cis white woman over 50.