It's hard to find lesbian sex stuff on the internet because there are a lot of things on the internet about lesbian sex that have nothing to do with what we're looking for and there are a lot of things about sex that have nothing to do with lesbians or even women, like actual women. We've found like 20 sites to jump off of when hunting, but we prefer 200. Tell us about pumpkin fisting! Tips?
Actually, for real, we are looking for someone who wants to write about sex. Email yourmom at autostraddle dot com with a resume, two writing samples that you think will make us like you the most, and three story ideas.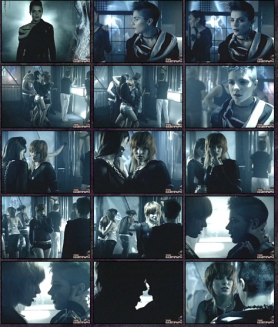 GUESS WHAT IT'S ORGASM DAY: Betty Dodson & Carlin Ross tell you How to Orgasm. So once you are done with that you can go to Pop my Cherry for"Defining Female Orgasms," with input from Freud, Annie Sprinkle and Betty Dodson, looking at Vaginal Orgasms, Clitoral, Combination and Multiple. Also guess what here's what DIVA magazine says are the: Top Five Female Erogenous Zones and Clitical.com has the Top Ten Requirements to Becoming Orgasmic.
Sugarbutch Reviews Post Apocalyptic Cowgirls (DVD & Streaming), and Hot Movies For Her Recommends Muffy the Vampire Slayer.
52 Best Breasts of All Time. YOU'RE WELCOME.
Sexy Lesbian Tumblr Blog Alert: Defining Myself.
THE INDUSTRY: So do you wanna work in a porn store? Well here's the scoop from someone who did, with is worth reading just for the warnings of what to expect:
Someone will look at the "tranny"/gay/BDSM porn (all in the same area, cause that makes sense) for two hours, memorize every word on the cases, and then buy something generic from another corner of the porn, with a pink box and happy teenage girls who just discovered their butts on the cover.
My Weirdest Time: "When I was sixteen, I had a boyfriend who was eighteen and a best friend that I wanted to fuck who was seventeen. She and I regularly talked about sex together, compared techniques, curves, and positions, and one drunk October afternoon we admitted that we were actually attracted more to each other than to our boyfriends, and that we would probably have more fun fucking each other."(@nerve.com)
Pot Psychology is Back: "What's The Best Position For Using A Magic Wand During Sex?"
What's The Best Position For Using A Magic Wand During Sex? from Pot Psychology on Vimeo.
A new study from the University of Pittsburgh School of Medicine says overweight and underweight girls have an increased likelihood of engaging in sexual risk-taking behavior.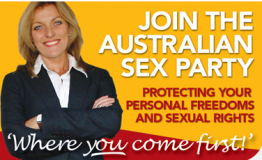 IMPORTANT DECLARATIONS:Esquire says The Sexiest Woman Alive this year is Kate Beckinsale. So there you have it.
The Australian Sex party wants you to ask "Have you noticed over the past decade that people seem to be mre relaxed about sex and morality than ever before? And then have you noticed that most of the pronouncements about sex and morality from Australian politicians seem to say the opposite? … Joining the Australian Sex Party gives you the opportunity to have a direct say in how sex and gender laws are formulated in this country." The Party advocates for same-sex marriage among other issues, and their nominee is a smokin' hot politically active pole dancer. Go Australia! However I think the term 'Sex Party' is a little confusing, but who am I to judge, hello Autostraddle.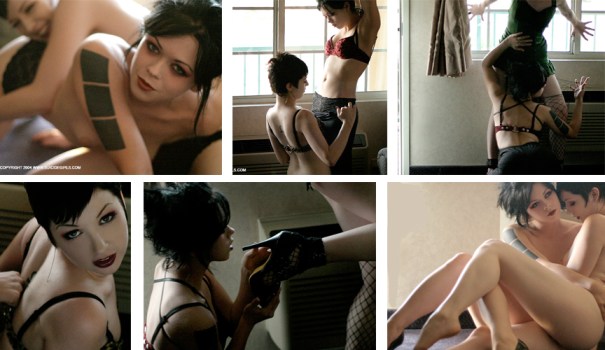 HAPPY HALLOWEEN: Because we cannot go a single NSFW Sunday without at least one mention of fisting or squirting, please enjoy this Pumpkin Fisting Party!
POLYAMORY: Polyamory in practice: An open discussion with Tristan Taormino and Jenny Block – "Think open relationships resist norms about gender, commitment, marriage, and love. For some people, having an open relationship is part of a larger mission to challenge society's norms, and for others, it's simply a choice."
HEIDI KLUM: Heidi Klum covered in chocolate from a shoot for a new book called Heidilicious.