Welcome to NSFW Sunday!
+ Nerve writes about the correlation between dating and politics:
"Dating profiles might affect political polarization, then, by encouraging netizens to filter potential partners by ideology. Where in the past, a first look at someone might involve assessments of conversational style or posture, now we skip to the 'about me' to learn about job, lifestyle, and political affiliation. Even dating sites that don't collect info on political views might fall victim to this problem, which the Political Behavior researchers call 'a mystery.' Perhaps dating profiles inadvertently sort us according to only seemingly non political factors, to our detriment. Music, movie, and television preferences are all demonstrably correlated to political views, for example."
+ The quest for a hookup app that women will use continues with Pure, which uses empowerment language in its marketing and is targeting people of all genders and orientations but is specifically geared towards women. Alternet reports on yet another Grindr knockoff:
"It's hardly just an issue of getting women to push aside social expectations and give in to their desires. Women also have very legitimate concerns about their safety. What's more, Pure is attempting to distance itself from competitors similarly interested in female sign-ups by making it all explicitly about sex. 'I believe the problem is that for Tinder and Blendr there are a lot of people who are online and nearby and each of them is actually up for different things,' says Sidorenko. 'Some of them would like to chat, some would like to have a date, some are looking for a hookup, some are bored.' The work of first chatting with someone online before deciding to meet up is too 'time consuming,' he says. In other words, Pure is an even more streamlined version of Grindr."
+ The Huffington Post has created an infographic called "Pornlandia," which promises to answer the question "what XXX gets your state off?" Apparently Arkansas is the only state where the top three search terms include "lesbian."
+ Brook Magnanti writes about sexual fantasies in light of Emily Dubberley's new book Garden of Desires, an update to Nancy Friday's My Secret Garden, published in the 1970s. The five most common fantasies include submissive, dominant, exhibitionist/voyeuristic, group sex and partner fantasies:
"What can we learn from reading about other people's fantasies? A lot — from accepting our own, to opening up new understanding of how sexual attraction can be both diverse and universal at the same time. As Dubberley notes in Garden of Desires: 'Our fantasies reflect who we are, offering a highly individualised way to enhance our own pleasure. In accepting our own fantasies we accept ourselves; and in accepting other women's fantasies, we support them in their individuality.'"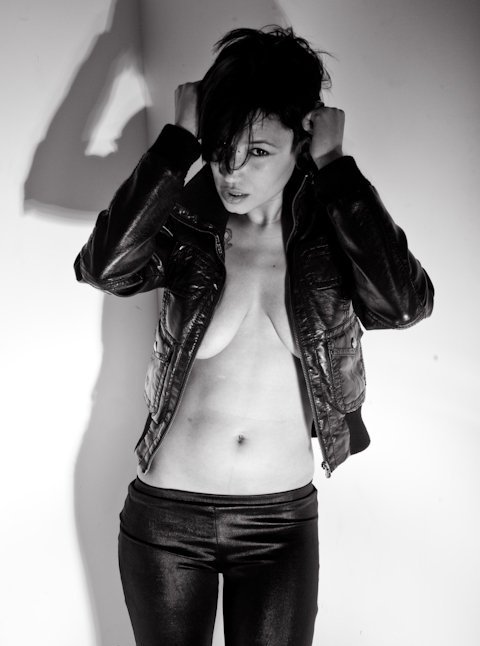 + At Dodson and Ross, a reminder that sex shouldn't be all about the orgasm.
+ A UK-based call for research wants queer respondents willing to answer a survey about being queer.
+ Artist Sophia Wallace has created a series of installation art about the clitoris:
"'I wanted to talk about female genitals in a way that I felt wasn't really being talked about,' Wallace said. 'For me, this word 'cliteracy' perfectly breaks down the idea of the project. It's this pithy, wonderful little word that encapsulates so much so quickly and so simply. It illuminates this idea of total illiteracy and incompetence when it comes to the female body."
+ From Dahlia Schweitzer's "Alicia" in Glamour Girls: Femme/Femme Erotica, edited by Rachel Kramer Bussel:
"Gradually increasing her pressure, she never let up her perfect rhythm. Each time, she would start at the bottom, just at the base of my opening, and then she would slowly run her tongue over the opening, letting it linger just enough to gently caress the surface inside, before making her way up to my clit, where she would press just a bit harder, make two or three of the tiniest of circles, and then slip her way down to start over. I was just barely aware that my nails were digging into the naugahyde on either side of my legs.
As she coaxed me to totally inexperienced heights of agony and frustration, a victim of her slow and methodical technique, she sent me reeling by slipping her fingers back inside me — never once letting up on the rhythm of her tongue. With that combination, it was over in less than a minute."
---
All of the photographs on NSFW Sundays are taken from various tumblrs and do not belong to us. All are linked and credited to the best of our abilities in hopes of attracting more traffic to the tumblrs and photographers who have blessed us with this imagery. The inclusion of a photograph here should not be interpreted as an assertion of the model's gender identity or sexual orientation. If there is a photo included here that belongs to you and you want it removed, please email bren [at] autostraddle dot com and it will be removed promptly, no questions asked.