All of the photographs in this NSFW Sunday are from shutterstock. The inclusion of a visual here should not be interpreted as an assertion of the model's gender identity or sexual orientation. If you're a photographer or model and think your work would be a good fit for NSFW Sunday, please email carolyn at autostraddle dot com.
Welcome to NSFW Sunday!
Everyone feels weird about their own naked body sometimes. Write down three positive things that you appreciate about your body (not just its appearance) every day (or try something like "stopping stupid thoughts" [pdf]), look at lots of different types of bodies, remember that sex isn't performance, and practice being naked more:
"Just like the way many of us hate the sound of our own voice played back on a recording, we often avoid the sight of our own natural naked body. You just need some practice. There is something special about coming to terms with the fact that this is your body and nobody else's. It will change over time in a million ways and that's okay. It's always you. Spending time alone or with your partner in the buff consistently over time is a great way to get on better terms with it."
"My neo-pussy isn't a cis vagina," writes Juno Roche at Broadly:
"My neo-vagina is a feminist work, and reaching that understanding was my own quieter, queerer tipping point. It feels womanly to understand, accept, and embrace that my neo-vagina isn't actually a vagina. I adore her now for all that she is and not how much she may appear to be the "real thing." Perhaps now we could work towards getting advice and care for our vaginas as they truly are. Safe sex advice for trans folk is so woefully inadequate it would almost be laughable if it weren't for the astonishing rates of HIV within the trans femme population. Currently, we sit globally as the most high-risk group for HIV transmission—a fact not lost on me, as I have been HIV positive for over 25 years."
Revolutionary feminist health guide Our Bodies, Ourselves will stop printing new editions.
At Vice, YouTuber Molly Burke wrote about dating while blind.
SESTA/FOSTA impacts Canadian sex workers, too. Here are seven sex workers on what it means to lose Backpage. What if people actually listened to sex workers instead.
Here's how each astrological sign handles breakups.
How well do you know your pin-up girl history?
Disengagement with hot people around and devaluation of potential romantic alternatives make you more likely to be good at monogamous fidelity, according to a new study (based on monogamous hetero relationships). And being younger, having more short-term relationships, and having a good sex life make you more likely to suck at it.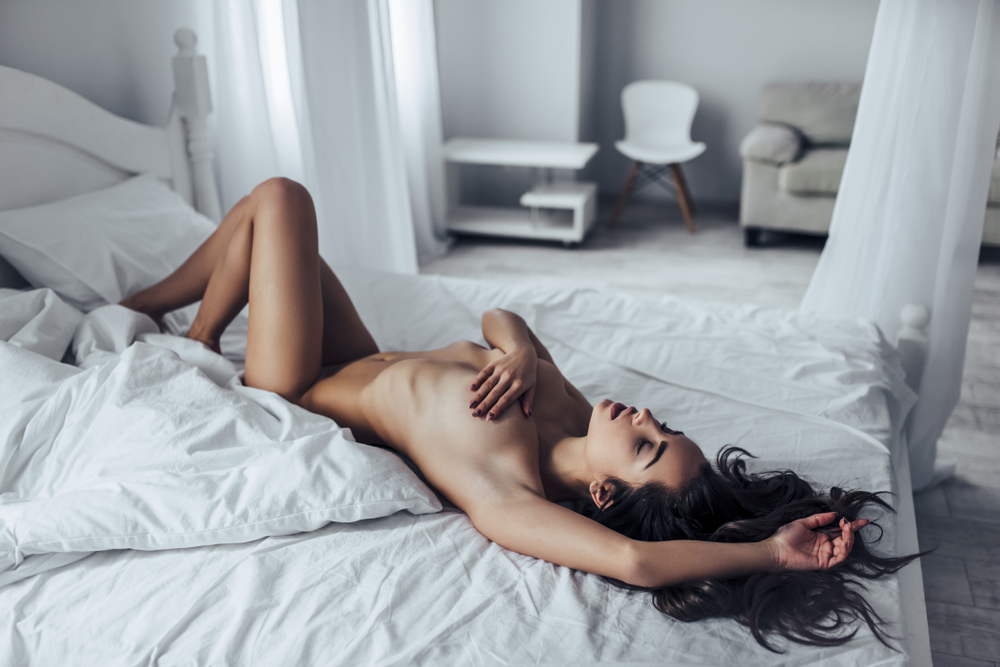 Don't forget to pay attention to nipples:
""The nipples can be an oft-forgotten erogenous zone because we have such a goal-oriented sex culture that's penis or clit-centric," said Hodder, which may be the reason mine don't regularly get the full spectrum of attention they deserve, from both myself and partners.

Her first recommendation was as brilliant as it was obvious: Lube is for nipples, too! You should treat nipples 'like a sensitive clitoris or penile glans,' so when you involve lube, you can access greater pleasure, she said."
Teledildonics — wifi-enabled sex toys — have interesting implications, including for long-distance relationship dynamics, sexual exploration, safer physical sex (though not necessarily risk-free sex), access and more, writes Olivia Cassano:
"By potentially recreating sex with someone who you'll never be in the same room with, let alone inside of, the technology can be a safe sexual space for anyone unable to get off.

'Anybody who wants sexual variety or wants to try out a new sexual experience that they are curious about, or maybe afraid to try with another person could benefit from teledildonics,' says Lieberman. 'Also, people who are exploring attraction to different genders might benefit from it, because it might be less risky to explore through technology than with another person.' Because there is no actual physical contact with another human being, teledildonics also removes all risk of STIs or unwanted pregnancies, which is definitely a bonus. The technology also has the amazing potential to benefit those with physical disabilities, but only if sextech companies start to design toys with handicapped people's needs in mind, Lieberman points out."