Good morning! Are you in church? Are you having sex? Well, either way, you're here now. You're here and we're together and we're gonna do this thing.
PIERCINGS:
Women With Piercings are apparently sluttier than girls without piercings, more fun for everyone!
"Data were gathered from a convenience sample of 450 college students. 72% were women; 85% were ages 18 to 22 years (M=20.9, SD=4.5), 80% were Euro-American. Women with piercings reported substantively and significantly greater frequency of sexual activity than college students without piercings. There were no significant differences in sexual experience between men with piercings and those without. These findings differ from previous research comparing the sexual activity of college students with and without tattoos."
DRUGS:
What's it like to have sex while high on cannibis? "The magic herb had allowed every one of my senses of touch, sound, sex and taste to receive maximum pleasure. No wonder marijuana was illegal. If the entire country got stoned, it would put an end to capitalism! The next day I felt wonderful. No hangover, only a feeling of being rested with a lovely memory of euphoria."

ZINE:
A feminist 'zine on safe sex needs you.
GIRLS:
Girls dot com's motto is "everyone likes girls especially when they are in bed." Did a robot make this website? Is it just a landing place for porn ads. Does it matter. I feel like they maybe got some of them from us.
MORE GIRLS:
Vogue Italia has a sexy photo shoot situation, also the models are all 'plus size' so it's a big deal, etc.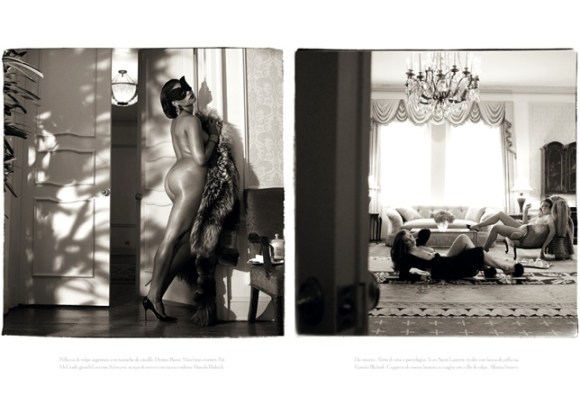 STRAPPING IT ON FOR THE FIRST TIME:
Strapping it On for the First Time: "Go slow. Use lots of lube. LOTS of lube. More than you think you might need, especially at first. It's just a little messy, which is always better than having not enough. DON'T use silicone lube, as it'll screw up your silicone toys."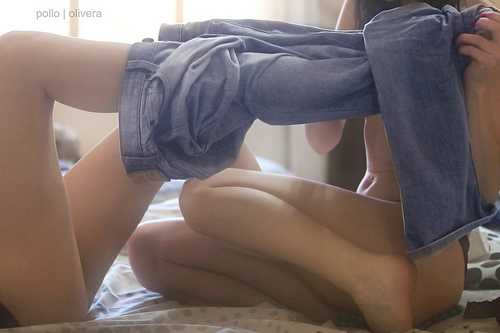 VIDEO:
Deck the Girls With Boughs of Raunchiness – a video we'd embed here except that there are naked breasts in it so we can't, so you should just go watch it, etc.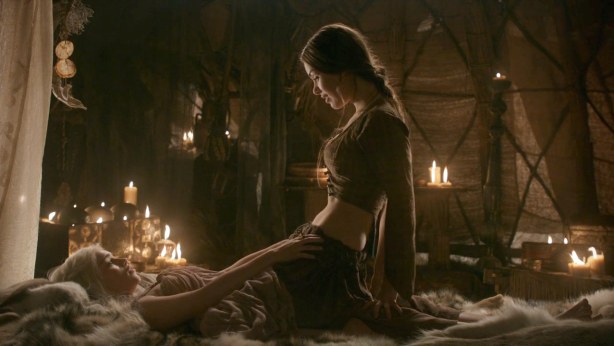 RELEVENT TO YOUR INTERESTS:
Miss Ada is a "lover of nakedness and books and gorgeousness and cats and frilly knickers."

ALSO A POEM: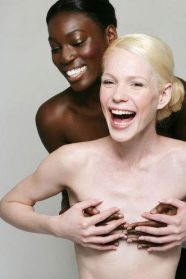 It's by a man for a lady but fuck gender.
Beneath my hands
your small breasts
are the upturned bellies
of breathing fallen sparrows.
Disclaimer: All of the photographs on NSFW Sundays are taken from various tumblrs and do not belong to us. All are linked and credited to the best of our abilities in hopes of attracting more traffic to the tumblrs and photographers who have blessed us with this imagery. The inclusion of a photograph here should not be interpreted as an assertion of the model's gender identity or sexual orientation. If there is a photo included here that belongs to you and you want it removed, please email our tech director at cee [at] autostraddle dot com and it will be removed promptly, no questions asked.