Newfest 2021 is taking place in New York City and virtually online. Find tickets for in-person and online screenings here.
---
Let's be honest. Shorts programs can be rough.
Watch any omnibus film like Paris, je t'aime or To Each His Own Cinema and you'll find that even some of our greatest filmmakers falter when presented with the short format. Shorts are really hard to do well. Even good ones often hint at promise more than feeling complete.
And yet shorts programs are one of the most exciting corners of any film festival. It's where new voices are experimenting and unleashing creativity that's yearning to be seen. And so I watched just about every short at Newfest relevant to our interests and you can just watch the ones that are truly special.
Out of the 49 shorts I watched, these eight were my favorites. Check them out!
---
8. Duet (dir. Shae Xu)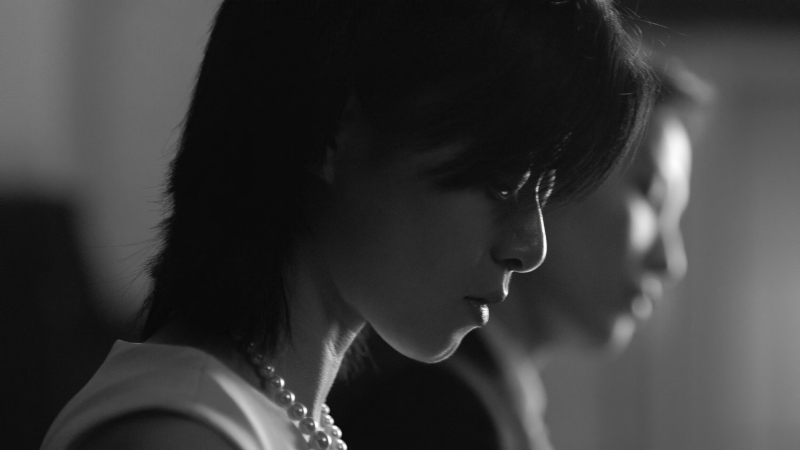 Featured in Shorts: Dyke Drama
This subtle film of lesbian longing follows a melancholy high school music teacher who shows up to her ex-partner's concert — that's ex piano partner. With these two women we see the divide between people who take risks and people who hide in comfort. And while much is left unsaid, when they play together they communicate so much desire, so much passion, so much life with just their long gay piano fingers.
7. Love is a Hand Grenade (dir. Jessica Benhamou)
Featured in Shorts: Brief Encounters
While this film begins like so many films of lesbian cinema past, it soon reveals deeper goals. This isn't your average tale of a queer woman longing for her straight friend with a boyfriend. Instead it's about the boundaries we sometimes need to set with those we love. The naturalistic writing and strong performances from Genesis Lynea and Saffron Hocking lull us into their flirtation before revealing a reality as explosive as the film's title.
6. Kwêskosîw (She Whistles) (dir. Thirza Cuthand)
Featured in Shorts: Queer Fear
Rape/revenge is not a genre I usually respond to, but here Thirza Cuthand trades gratuitous violence for expertly crafted tension. Stephanie is an Indigenous woman on her way to her girlfriend's place with a dead phone. As her cab driver grows increasingly threatening, Sera-Lys McArthur captures Stephanie's mix of terror and righteous anger. This is at once an effective piece of genre filmmaking and a representation of the crisis of missing and murdered Indigenous women. It shows what's possible when horror prioritizes catharsis over suffering.
5. F1-100 (dir. Emory Chao Johnson)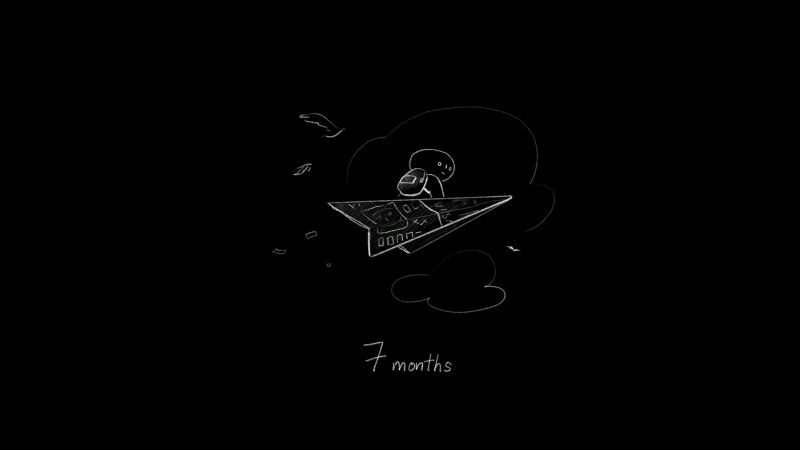 Featured in Shorts: Finding Refuge
Using video, illustration, and animation, this experimental doc explores the anxiety of being a trans person living in the US on an F1 student visa. It's clear and informative in its details while feeling visceral in its presentation. This isn't just a doc about the failures of US immigration policy or Malaysia's treatment of queer people — it's also the story of one trans person just trying to survive. This feels as formally personal as it is autobiographical as it is politically necessary and that's what makes it such an accomplished short.
4. Freely We Serve (dir. Anna White & Emily Kaye)
Featured in Shorts: Sense & Spirituality
Bursting with creativity, this mix of animation and puppetry tells the story of two gay angels whose love is forbidden by God. What I love about this film — beyond its incredible design — is its emphasis on the harm that can exist within queer relationships and spaces. Instead of simply critiquing religious institutions, it reveals how we as queer people can internalize the same power structures and patterns of abuse that we're trying to escape. It's a pointed, necessary message packaged in an entertaining ride of a film.
3. Pure (dir. Natalie Jasmine Harris)
Featured in Shorts: Queer Kid Power
Tucked within the sweet and corny (and Disney-produced) films of the kids section is this deeply felt story of self-acceptance. Mikayla LaShae Bartholomew gives a lovely performance as Celeste, a girl torn between her upcoming cotillion ball and her burgeoning identity as a queer poet. Harris follows the expected beats of a queer coming-of-age movie, but with sharp writing, beautiful cinematography, and naturalistic performances, she shows just how good these stories can be when artful and specific. She's working on turning this into a feature and I am so excited to see what she does with more time and money and to see all her future work!
2. Noor & Layla (dir. Fawzia Mirza)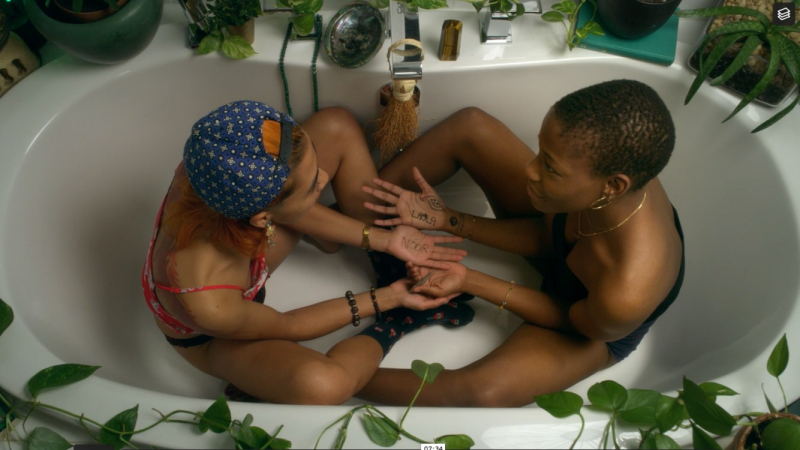 Featured in Shorts: Dyke Drama
The only short I watched twice, Fawzia Mirza's Noor & Layla is a love story told in reverse. These five vignettes about two Muslim women breaking up and meeting (and everything in between) are linked by five prayers. As the layers of this relationship are revealed, their connection — as individuals and within religion and culture — deepen, and their end becomes even more melancholy… and uncertain. This left me wanting more while still feeling complete and that's exactly what I want from a short.
1. MonsterDykë (dir. Kaye Adelaide & Mariel Sharp)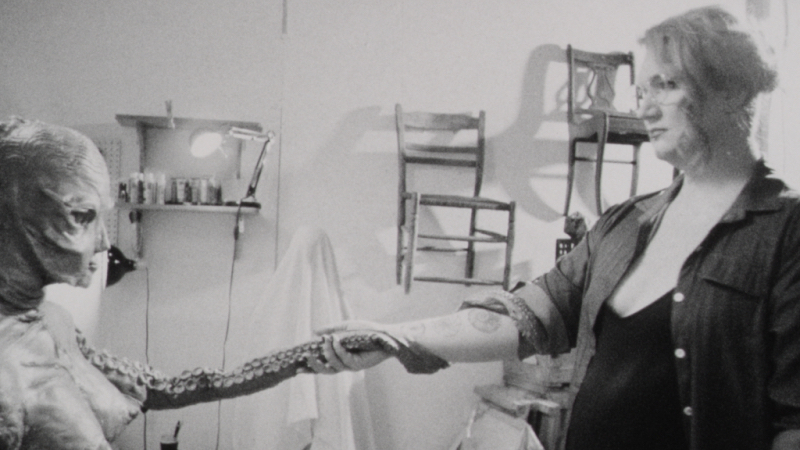 Featured in Shorts: Always a Pleasure
I'm obsessed with this four minute film. It's somehow both the very simple story of a trans woman realizing she's better off ignoring men and a bonkers, pornographic Shape of Water/Pygmalion monster-fucking combo. Shot on black and white 16mm, this feels like something from the past while content-wise being everything I want from cinema's future. It's gross and hot like the best sex and it's creative and free like the best queer art. Let this movie suck you up like an inanimate monster's oozing orifices. You will not regret the experience.
Bonus: I didn't include The More Things Change (featured in Shorts: Beyond the Binary) because I already wrote a full review for it back in 2019 when it played Outfest but it's really good and you should watch it if you haven't yet!
---
All of these films are available online until October 26th.