We've all had to figure out how to adapt in "uncertain times,wp_postsbut even outside of these times a lot of us still need tools, support, and ticks for anything from focus to navigating relationships. I've spent most of my life masking my needs, exerting far too much effort in blending into family and friends around me. Now that I'm a full adult with a better understanding of mental health and psychology, I've taken on the liberty of re-parenting myself with all types of neurodiverse life hacks to make my daily life more livable for me.
Here are some very random items I've utilized over the past few years to help me cultivate my best self!
---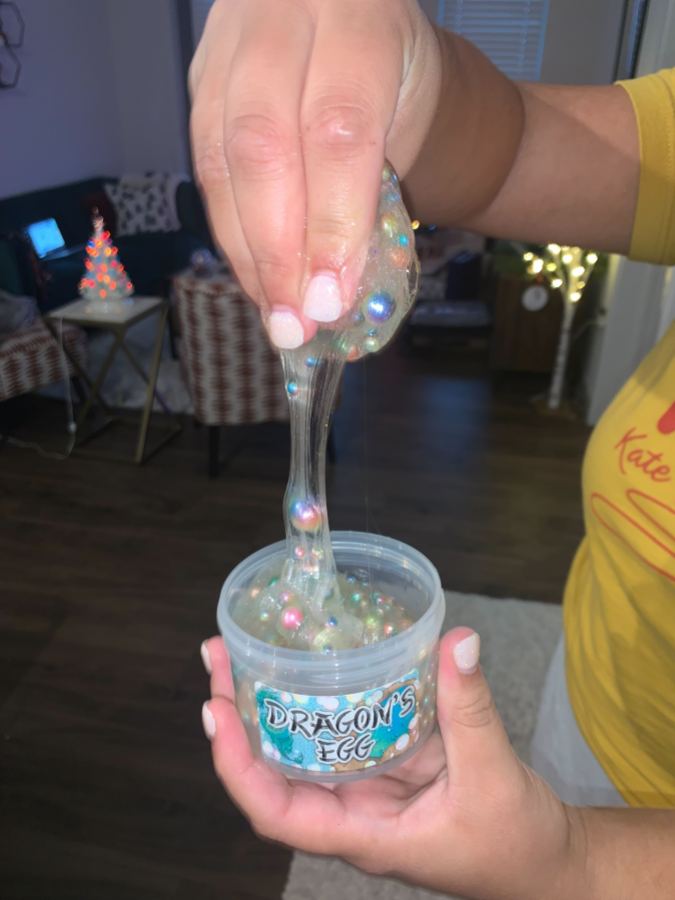 I confess that more than half of this article is solely centered around my light obsession with slime. I'm not talking about the green stuff from Nickelodeon or the glue craft we all made in elementary school. I'm talking about gourmet, elevated slime made to look like real food or objects. This first hit American markets right around when TikTok first blew up over here. Because I'm on the mom-craft side of TikTok, I received endless small business slime creator content and got hooked. At first it was out of awe, similar to the reason why people love watching "Is It Cake?wp_postsBut then it quickly became an ASMR thing. Whenever I would get stressed or even just before bed, the most relaxing thing I could do was watch my girl Jungmin Kang piece together a peanut butter and jelly sandwich only to completely destroy it a few seconds later!
Needless to say, I own a few of her slimes. My current obsession is this clear Dragon's Egg one because the hard beads make an excellent contrast to the soft, clear slime. You can catch me in any professional meeting playing with this under my desk.
---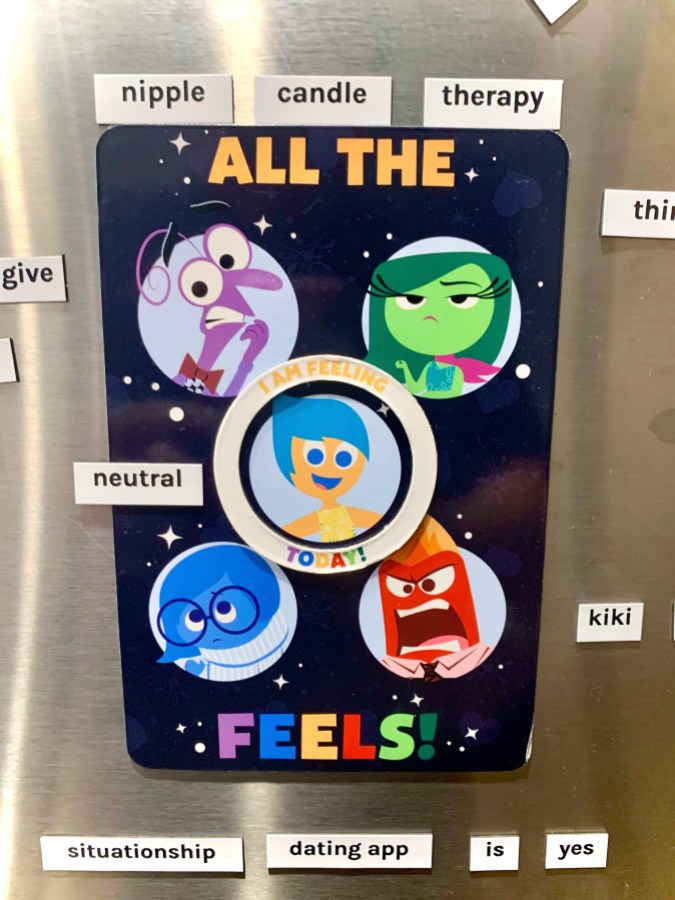 I have a large rectangular magnet with all the emotions from Pixar's movie Inside Out: Joy, Fear, Disgust, Anger, and Sadness. It comes with a second smaller circle magnet that says "I feel____ todaywp_postsand the idea is that you place it over the emotion you're feeling. Did I get it from the kids section at a Disney World store? I absolutely did. When I open my fridge every morning I'm forced to gaze upon it, which helps remind me to take a moment to ground myself. Since implementing this into my daily routine, I've noticed certain feelings showing up more than others. It's also helped me keep track of any emotional patterns I have, which is something my psychiatrist always told me to do but I never did until I got this magnet.
A very honorable mention goes out to our very own Autostraddle Queer Magnetic Word Kit, which is shuffled all around the Disney magnet. My sister added "neutralwp_postsfrom the word kit to the feelings magnet because she felt there needed to be a nonchalant alternative.
---
Goat Yoga
A friend bought me this for my birthday last year because we had always talked about going to actually do yoga with goats (but never did, for many reasons). She thought this would nonetheless help with my anxiety and she was spot on. It's just a bag of wooden goat pieces you can stack on top of a yogi to make crazy poses. The idea is similar to that of a fidget spinner or even the slime: it helps keep my hands busy so my brain can have a break.
---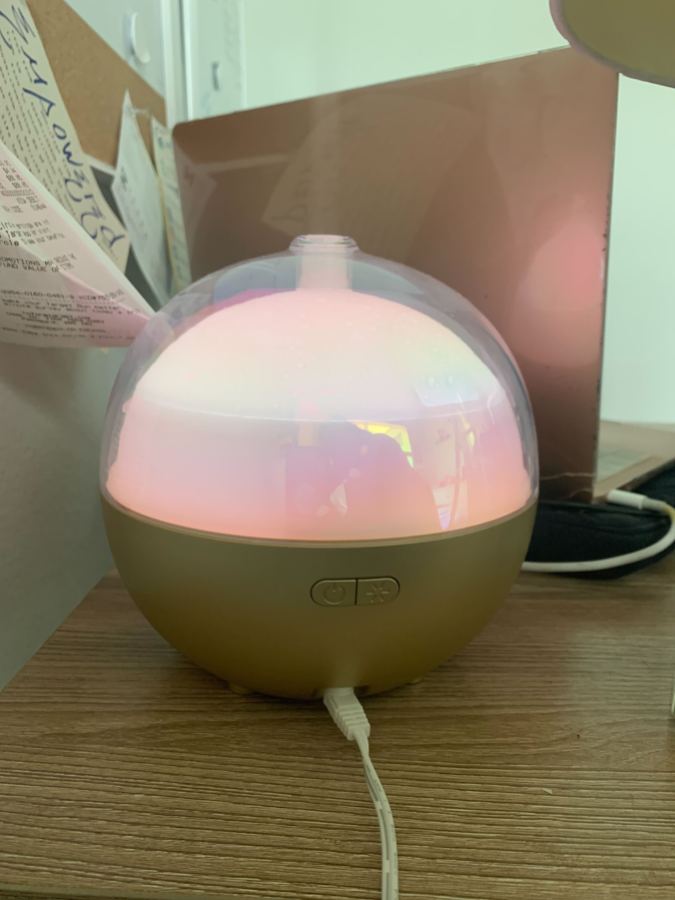 This isn't necessarily a specific hack for neurodiverse people, but I've found it to be tremendously helpful in using the placebo effect against myself. Over the course of many years, I've collected various essential oil scents, but for really no purpose? I always acquire them with some grand DIY spa idea in my head and then never actually use them.
I recently decided to buy this diffuser so I could, for example, diffuse peppermint to keep myself awake throughout the day (this is a regular, chronic issue for me). I drop lemon in to brighten up the space when I feel dull. Ylang Ylang is great for setting a seductive atmosphere. While I'm not completely convinced that these actually make that much of a difference, it's a great way to trick myself into actually feeling the things I want to feel and experience.
---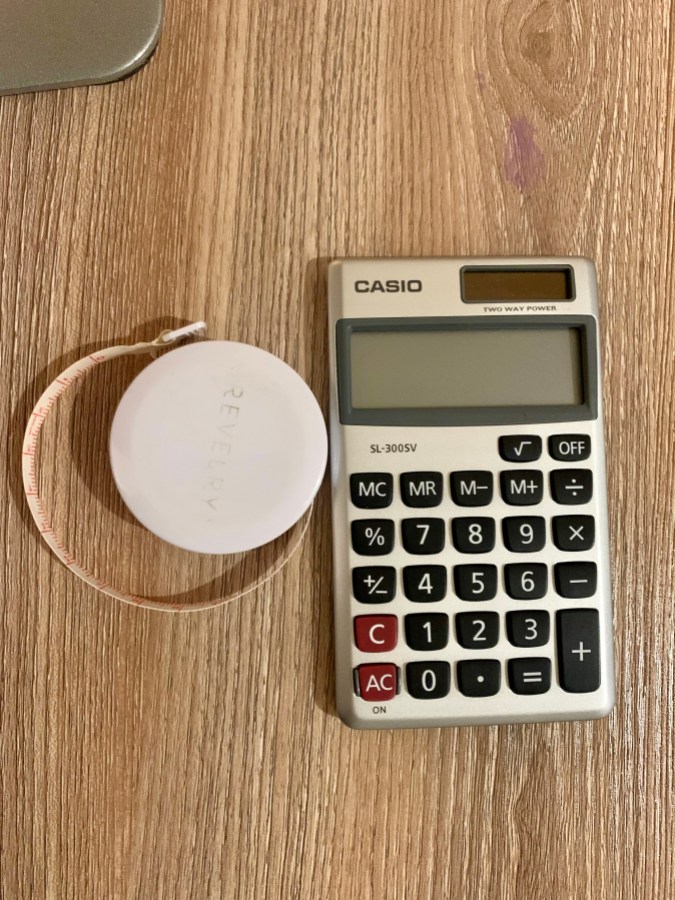 A true Gen Z friend of mine once made fun of me for owning a real calculator. I truly thought everyone kept a little calculator with them at their workspace, so hearing him chuckle at me truly opened my eyes as to why I actually keep it within arm's reach at all times during working hours.
Hm, how do I explain this? I have this slightly obsessive coping mechanism of budgeting, but in a very hyperfixated way. One moment I'll be reading for school and 10 minutes later I've found myself 10 calculations deep in "well what if I took on this random gig, dropped this monthly payment by 10%, moved apartments, and also went to dinner this weekend? What if I made $100,000. What would those daily numbers look like? How many seconds are in two months? How can I split my income into 5 even totals (for literally no reason)? What is the difference between living life in Florida and living life in California (a question that really cannot be answered mathematically given all the factors, but somehow I still try and do)?wp_postsSome of this sounds like regular budgeting, but it's more really more of a survival skill kicked into hypomanic gear. I quite literally will not be able to do anything else until I get to the bottom of whatever non-relevant equation I'm trying to solve.
So, the calculator helps because it's something sensory. It's a game separate from the real game of life on my phone.
---
Again, not specific to my diverse needs, just something that makes a lot of sense with how my brain and body operate throughout a day of sitting at my desk. I keep this very small, cheap, retractable measuring tape right next to my calculator in my desk drawer. In the same way I find myself down a hole of fixation around numbers, I find myself measuring things around me. Some of it is practical, like when I want to buy my 5th Yitty outfit of the month and once again forgot my hip size. Most of the time, however, it's "I wonder how long this desk is compared to the length of the room?wp_postsI'm not doing it with any real goal in mind, all I know is that I HAVE to know before I can move on.
---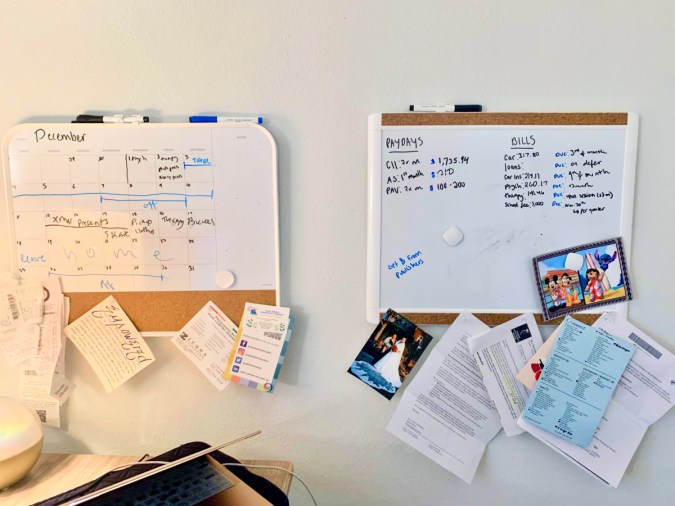 I do indeed have four calendars — not because I'm extremely organized — but because I literally need to see everything in front of me in order to remember it. Two of these calendars are white boards right next to my desk. The one on the left is a monthly calendar that only marks down significant disruptions to my daily routine, such as a doctor's appointment or plans to travel. The board on my right is an income calendar where I write down every gig going on at the moment, what it pays, and when it pays. It's also where I list out common payment dates such as my doctor's bills and car payments. Essentially this is what anyone making a budget would do, but I HAVE to physically write it with my hand and be able to see it at all times for me to remember what it is I have responsibilities for.
The other two calendars are online, mostly because I don't have the wall space for more whiteboards and my gmail links my therapy sessions to my calendar automatically. One gmail cal is for general life things associated with my personal email, such as non-work meetings and deadlines. The other calendar is solely for school deadlines. Why not combine them all together, you ask? Well first, because they're all made with different email accounts and second, because if I see too much of something on a day I get overwhelmed and won't do it.
---
I own this for the same reason I own so many calendars: if I can't see what I have, I won't use it. This is particularly key for my bathroom space because I quite honestly won't do a morning or nighttime routine unless I see the products sitting there in front of me. Why not just have them all sitting out on the counter without the odd clear contraptions, you ask? Because it will look too chaotic and messy, I'll get overwhelmed, and then I won't use any of it. Since purchasing this acrylic storage container, I've actually finished multiple bottles of lotions and potions before their expiration dates.
The whole idea of adapting my life to me is an empowering feeling I've recently put action behind. I would love to know of any tools, tricks, or routines you used to help you be your best self!