The 21st Annual GLAAD Media Awards happened in Los Angeles on April 18th, 2010 and who was there? Pretty much everyone we love and more. We sent Nat Garcia to the red carpet accompanied by Rocco of Wingspan Pictures who filmed the shenanigans along with her photographer who took the pictures you see in the gallery below.
Drew Barrymore and Wanda Sykes were honored on Sunday night, and the photos it looks as though Nat got a lot of one-on-one time with Ms. Sykes herself.
I have so many questions besides why don't I live on the west coast(?!), like: isn't Nat so cute in her little green dress?! Doesn't Johnny Weir look so damn hugable?! Jane Lynch! Why does Adam Lambert have this hold on my heart? OMG NAT AND ADAM LAMBERT SHARED AIRSPACE.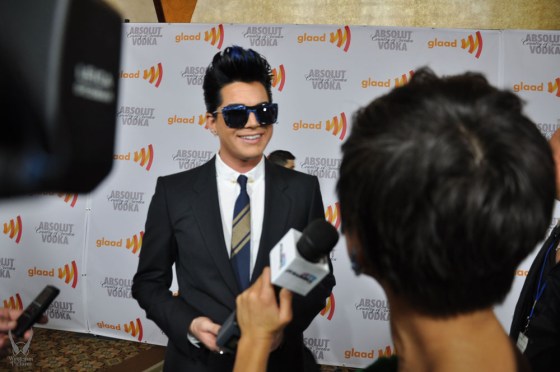 Life isn't fair, y'all. But at least we get these photos and the coming-soon video of Nat's red carpet interviews!
Enjoy!
+