Alex's Team Pick:
Masculine shirts for women? Yes please.
I am excited about this Indiegogo campaign and support it because Anna Kunz, the very driven creator of this endeavor, is basically doing what I would do if I had the resources, time, or even remotely the amount of motivation that she does: masculine clothes that are made to fit women's bodies.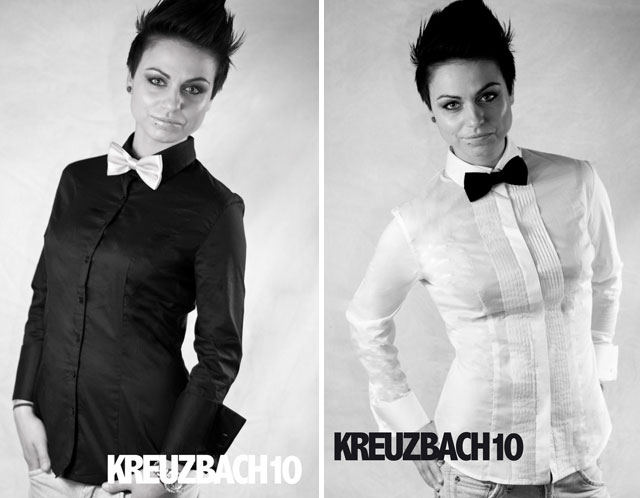 What a concept! Actually, one that I've been griping about for years literally every time I walk into a clothing store.
"Our shirts are designed to be straight up what you'd expect to find in the men's department: Primary colours, geometric patterns, no frills.
However, unlike shirts in the men's department, Kreuzbach10 shirts are cut to fit female bodies. We know that women's shoulders, chests, waists and hips are in different ratios to men, but furthermore in different ratios to each other. That's why we have developed our core 3 cuts that cater to different body shapes and we hope to expand to more cuts the brand grows. We're clear about which shirt is which cut, so if you buy one that fits you like a glove, its easy to find more that will make you look just as hot."
If you've been waiting for someone to come along and provide us with some real menswear options, then Anna Kunz and her line, Kreuzbach10, certainly deserve the funds to get this done. It's something to really get excited about – she's clearly got the right idea, as her project has already been fully funded! But the campaign is ongoing for a few more days, which means that  you can still grab yourself one of those cute bowties or even a shirt for supporting.
Here's the Indiegogo video pitch for the project:
Find the campaign on Indiegogo – Kreuzbach10: Masculine shirts for Women.