One of my favorite things is hand-me-down furniture. But when those special pieces come without, well, all their pieces, some DIY elbow grease comes in handy. This cupboard was lacking a knob, so I decided to whip up a temporary one until we could find the right replacement. But I like this solution so much, I think it's going to stay!
To make your own, you will need:
Leather or faux leather trim, cut to 1″ by 7″
A screw, washer, and nut (I found bronze ones, but you can spray paint them any color)
Fabric scissors
1. Make two cuts on each end of the leather piece, just wide enough for the screw to pass through.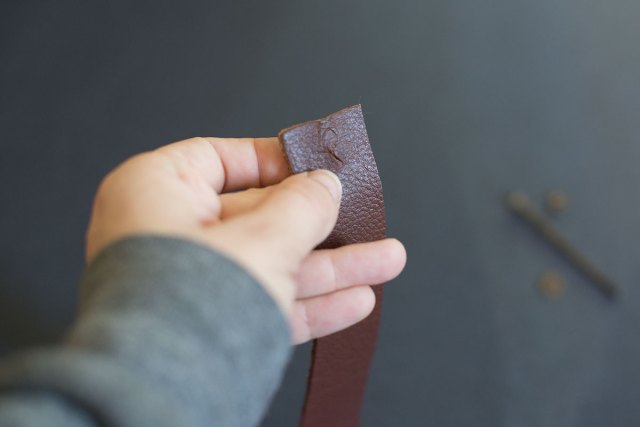 2. Fold the leather in half and pass the screw through the washer, and then through the leather.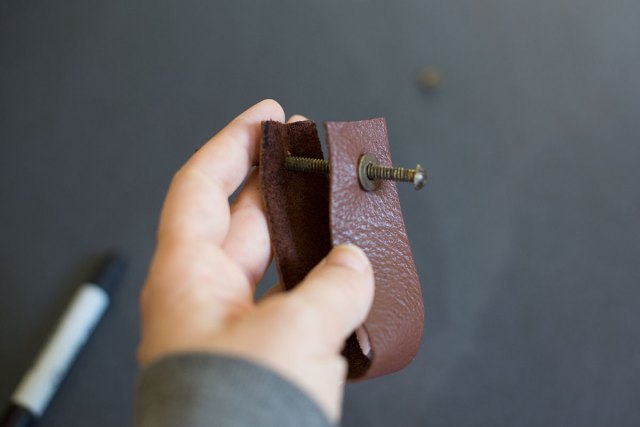 3. Attach to the drawer or cabinet door, securing with the nut on the other side.