Need some down time and a break from the heat? Turn on the AC, lay some pillows on the floor, and have a little old indoor picnic. The only thing missing? Romantic lighting. Prop this easy marquee against the wall — or sling it up outside for your next BBQ. I made a heart, but try an ampersand or a letter!
You will need:
A cardboard box
Bistro string lights (I got mine from Target)
Scissors and an X-acto knife
A pen or pencil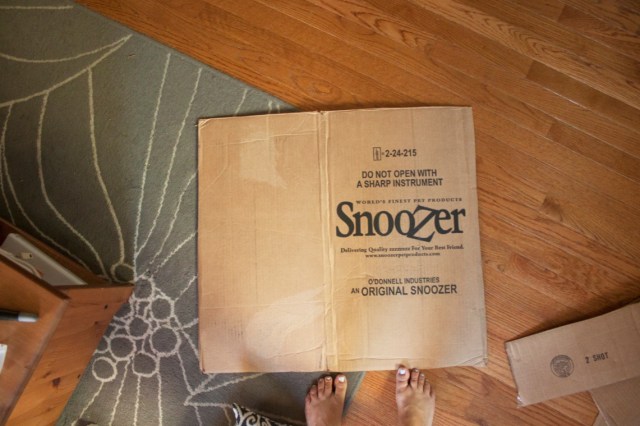 Cut up the cardboard box to make one big square.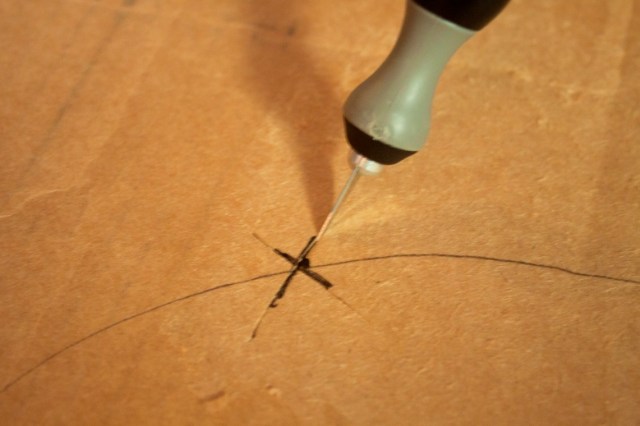 On the back, sketch your design (remember to draw it in reverse if you're doing a letter!).
Count the number of bulbs on your string lights and draw the same number of x's, evenly spaced, on your design.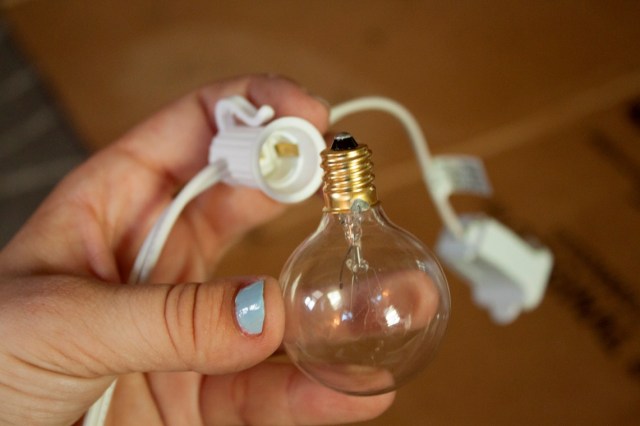 Unscrew all the bulbs from your lights.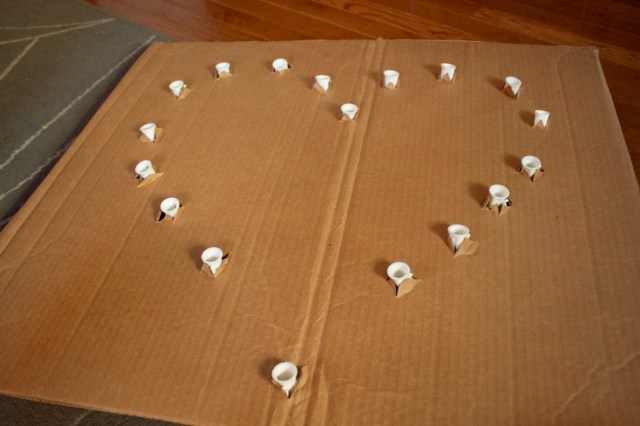 Cut each "x" all the way through with your X-acto knife, and push each light outlet through the cardboard, from back to front.
Screw all the bulbs back in, plug it in, and bask in the glow!
A note: These bulbs (at least the ones I have) did get warm. My advice? Just keep an eye on your marquee whenever it's plugged in, and only leave it on for a few hours at a time just to be on the safe side.