AMAZON VS. MACMILLAN: A spat between Amazon's Kindle contingent and publisher Macmillan ended with little fanfare, as Amazon announced it will begin to charge the higher prices for Macmillan e-books that the publisher demanded. That was quick.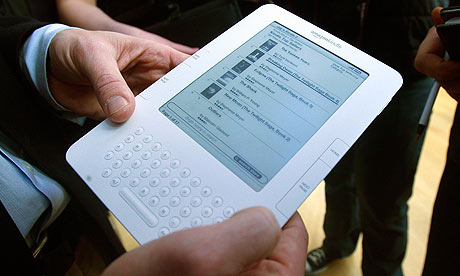 GOOGLE GIVES THE STEVE THE FINGER: In a clever 'f*ck you' to Apple on the eve of the iPad announcement, Google released a web-based version of Google Voice for the iPhone. The company had been waiting for the green light from Apple for some time for its Google Voice app, but this move forgoes the need for Apple's approval altogether.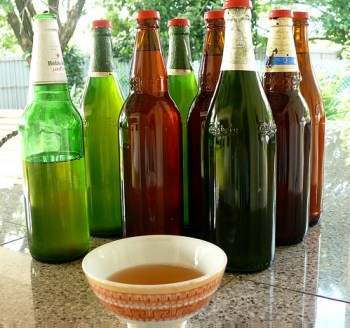 ASIAN FLUSH: Chinese scientists may have discovered an explanation for the 'Asian flush' phenomenon that some Asian boozehounds observe when imbibing. Apparently the flushing may be a result of a genetic mutation that speeds up the rate at which alcohol is metabolized in the bloodstream. While originally evolved to make the rice wine go down easier, now many an unsuspecting college freshman of East Asian descent is left mortified as their enhanced metabolic process leaves a byproduct in the body causing their cheeks to flush. And I'm just not sure this is still an evolutionary advantage.
IRL: If you've ever had a fantasy (or two) about your favorite video games crossing over into reality, they probably didn't include a skeezy/awesome Mario & Luigi yearbook duo. Or  real-life Battletoads either. But it should have- look at their tiny weapons! No, your fantasy probably involved Lara Croft and being fourteen. Which is understandable.
FACEBOOK FOLLIES: If you've been wondering why you keep losing job after job, maybe consider not friending your regional manager this time? The New York Times provides a nice, simple little guide on how to keep your goldmine of Facebook dirt away from prying eyes. But you should probably delete the beer bong pics, just in case.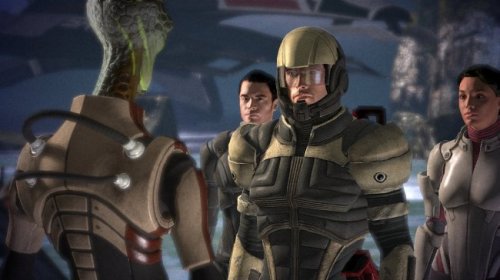 MASS EFFECT 2: Bioware released their space-shooter-saga-sequel Mass Effect 2 to hungry fans and happy critics this week. So if you know any PC or 360 gamers who've gone mysteriously MIA, I'd wait on filing the missing persons report for a day or two more.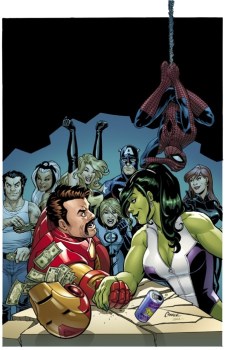 GIRL COMICS: Honestly, it took me maybe 20 minutes to figure out the flailing title for Marvel's new run of "girl comics." And that either means that I'm kind of dumb or the naming of the new series featuring teenaged super-hero ladies is just that inscrutably lame. "Her-Oes.wp_postsI think I got caught up with the 'Oes' part. 'O' face? Ovulating?…Okay maybe I'm kind of an idiot. But yeah, the name remains offensively stupid, even if I am also offensively stupid.
DIY DANGER: If you've longed to tweet every sweaty nanosecond of your workout in a less dangerous but also questionably more dangerous way, now's your chance! Just like most other moderately hazardous craft projects, make sure you have some PVC pipe at the ready. This way you'll never have to put down that Faith/Bette Porter fanfic!
PS3 FAIL: A new patch lessening loading times for Bayonetta on the PS3 will level the playing field between the warring consoles just a teensy bit. Bayonetta is said to play smoother on the Xbox 360, which is important when you are playing a game with a chick who's got guns strapped to her feet. The less time wasted waiting to shoot your feet-guns, the better.