Day two of Lollapalooza had arguably the best lineup of the whole weekend. I had been pumped about this day for weeks, and it was as fun as I expected. My fest-mates Christina and Emily (see their sexybacks in the photo below) and I showed up at the park around 2 p.m. to start our day.
We checked out Dan Black and sat on a hill to watch Gogol Bordello, but the first real show I wanted to see was Metric. I saw them at Lilith Fair last month, where they only played for about 45 minutes, so I was looking forward to seeing them really stretch their legs. They didn't disappoint! Emily Haines knows how to command a stage.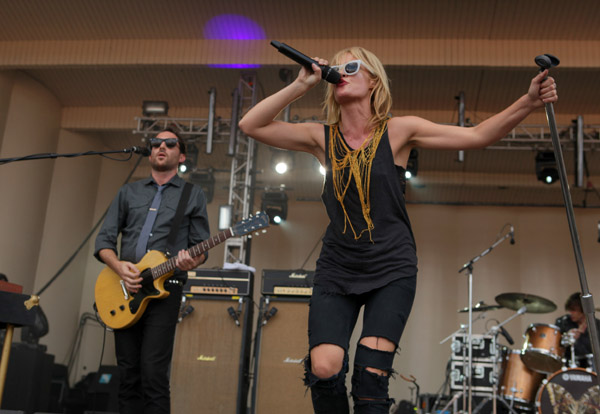 Her dances are super cute, as are her sunglasses. They really put a lot into their performance; it's worth catching if you even remotely like their music.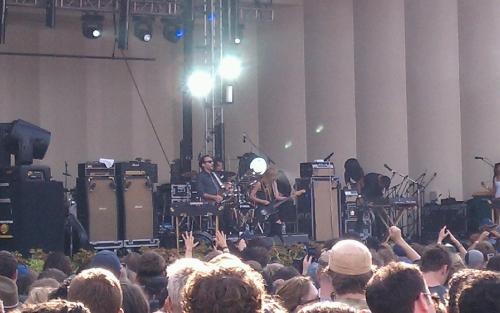 After Metric, we grabbed some food and wandered between Spoon and Edward Sharpe & the Magnetic Zeroes. Both were pretty solid, though the crowds made it hard to get close.
The big headliner Saturday night was Phoenix. Our group decided to listen to Cut Copy's set from across the field so that we could get close to the stage where Phoenix was set to play. Unfortunately, everyone else at Lolla had the same brilliant idea; instead of listening to Cut Copy, we fought for space for an hour while grooving to Cut Copy's bass. It was worth it, though!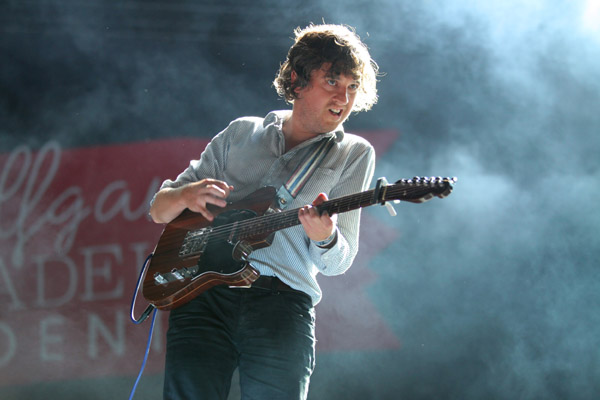 Phoenix opened with "Lisztomania," rocked it, and never let up. Neither did the fans, who went nuts and stayed nuts for the entire set. I've never been in a crazier crowd; there were at least 30 crowd surfers in my area, including a guy who literally tried to swim his way back from the stage so security wouldn't catch him. People were standing on shoulders, glow sticks were flying everywhere, my friend got kicked in the head a few times, water bottles were being flung… I'm surprised I even heard any of the concert because I was so busy worrying for my personal safety.
But even those distractions couldn't dampen Phoenix's awesome show. They hit all the highlights, and the energy only dropped during "Love Like a Sunset," which was a nice break. They're a refreshingly humble band, too: Lolla was the largest crowd they'd ever played, and the lead singer Thomas Mars was visibly awed at a few moments.
"1901" was the closing song, and it turned into a giant dance party. The band made it last about 10 minutes because the crowd was so into it. Here's a fan video; the audio isn't great, but you get a feel for the crowd:
After Phoenix was done, we left Lolla and headed across the street to an after-party at the Hard Rock Hotel. It was sponsored by Warner Bros. Records, so they had some bands from the label. The most pleasant surprise was that Danny Masterson (aka Hyde on That '70s Show) aka DJ Mom Jeans played a set. He had me hooked when he sampled "You Can Call Me Al." Also his brother Chris, from Malcolm in the Middle, was there, which was kind of cool.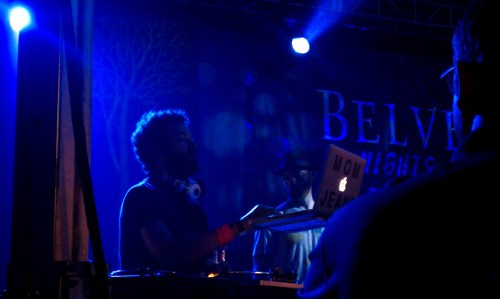 A band called American Bang played right after Masterson. They weren't particularly original, but they're solid rock & roll in the Southern style. If you like Skynyrd, maybe give their self-titled album a try.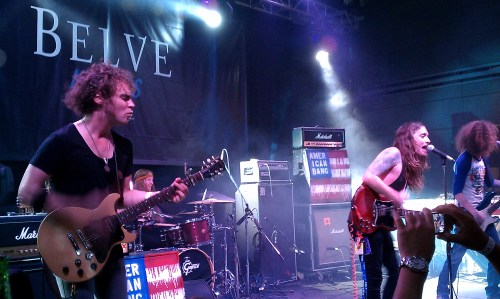 On tap for today: Hockey, MGMT, The National, and Arcade Fire. Then Phoenix, The Temper Trap and Mumford & Sons will be playing the same after-party at the Hard Rock. See you on the other side!