Hey Pet Pigeons! After subjecting myself to Flowers in the Attic last week, I'm doing it a second time with Lizzie Borden Took An Axe. Why would I do this? Because the only thing better/worse than a Lifetime movie is a Lifetime movie about murder! Plus, it stars Christina Ricci AND your imaginary girlfriend Clea Duvall!
On a serious not though, it's a fascinating true crime story with talented actresses attached. Plus I'm really enjoying Masquer's creepy version of the Lesley Gore classic "You Don't Own Me."
I mean, this will always be the best version of that song, but still, good stuff.
With so much going for it, this movie couldn't possibly be worse than FITA, right? Right?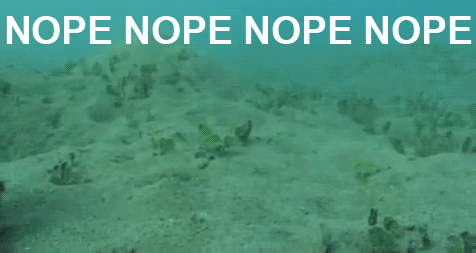 SPOILER ALERT: this movie is poopy shit. So let's dive the fuck into this cinematic dumpster, shall we?
The movie opens with Lizzie eating a pear and hanging out with some pet pigeons while creeping on a guy hanging laundry. She wanders around outside her house in her underwear…or at least I think it's her underwear. Maybe it's a dress?
Inside, her stepmother makes the bed and her father lies down for a nap…sidebar, I know it's the olden timey days, but whenever I see someone on TV or in a movie take a nap fully clothed, I call shenanigans. Who naps in their fucking shoes and cummerbund and neck tie? STOP THE NAP LIES.
Lizzie walks into the house and sees her dad on the couch with his head all bashed open. She screams. The credits roll. BTW, Forever Intern Grace made the BEST adjustment ever to the title credits.
We see the Bordens still very much alive and leaving church. Let's take a moment to admire Lizzie and Emma's jaunty hats. Emma is Lizzie's older sister, and she's played by Clea Duvall (HEY GIRL HEY).
Lizzie admires the neighbor's new carriage. We find out that Papa Borden is rich but super stingy. A guy admires the loveliness of the Borden girls, but their father is just like, where the fuck are my grandkids? Because that's all daughters were good for in the old timey days, apparently. Also, they're having mutton for lunch again.
Basically, Lizzie is bored as fuck and looking for some action. I mean, just look at her face.
Church is followed by a silent cold lunch and some silent cold chores.
It's pretty clear that the Borden house is austere as fuck and Lizzie isn't even allowed to hum while ironing the laundry. SHE CAN'T HUM Y'ALL, HEADS GONNA ROLL!
Lizzie is tired of being silenced literally and figuratively. It's the classic tale of sexual repression and patriarchy and corsets and baskets! Lizzie goes out to feed her pigeons, her caged birds. Get it, because she's a caged bird! BIRD METAPHORS FOR EVERY FEMALE STORY EVER AND EVER!
While she's tending to her birds, she sees her cheap ass father arguing with some workers he refuses to pay. It's pretty obvious Borden is a cheap bastard. I mean, his daughter's only pets are pigeons! I believe the word pigeon is Latin for "shit bird."
Lizzie is beyond bored, so she steals some money from her stepmother's purse and heads into town for a shopping spree. And by "spree" I mean she goes to the only dress shop in town.
Okay, we need to talk about the music in this movie, because it is cuckoo bananas. All of the background music is modern twangy shit-kicking honky tonk. It seriously sounds like someone put the True Blood soundtrack on in the background and said "fuck it." I have no problem with modern music in a period piece (see Moulin Rouge/A Knight's Tale) but the lyrics to the song are literally "she's a bad girl/crazy girl."
WE GET IT MOVIE, SHE'S A KILLER! YOU DO NOT NEED TO TELL US THROUGH SONG!
Unless this is going to be a full-blown musical, in which case YES PLEASE.
Lizzie meets up with her BFF Alice at the dress shop, and they pick out dresses for the party that night. Even though her father has forbidden her from going out, Lizzie does what she wants. And she wants freedom, big dreams, and to get fucked up at the party tonight.
Alice asks about her sister Emma, but Lizzie tells her that Emma dreams small and boring and is a total pillowcase. Lizzie says/plants that her father has so many enemies, she feels like something terrible is about to happen.
When Lizzie goes to buy the dress, the shopkeeper informs her that her stepmom cut off her credit. Lizzie pays with the stolen cash and shoplifts a fancy mirror when the woman's back is turned.
We then flash to Lizzie at home, where she gets naked and looks herself over in the mirror.
Emma walks in and is like, why the fuck did you steal a hand mirror, dad is pissed! Lizzie tries to cover it up, but Emma knows when she's lying. Apparently Lizzie lies to everyone.
Dad paid off the shopkeeper, but he's still pissed about the theft. He bans Lizzie from going to the party, especially without an escort. Lizzie's response is to turn on the creep charm and feels up her father to convince him to let her go.
Once the lights are out, Lizzie sneaks off to join the party. And by sneak I mean she walks right through the front door and no one gives a shit. Once she gets to the party, it's all hillbilly rock, red light bulbs, and bad behavior. BTW, it is really weird to watch people ballroom dancing to honky tonk.
Lizzie joins a group of people and has a drink. One woman knows her as the Sunday school teacher, but Lizzie reminds her that's only on Sundays.
Lizzie is soon joined by her friend Nance, who she seems to be flirting with her. Or not. After all this build-up to this party, literally nothing happens. No clandestine love affair. No drugs. Literally a glass of sherry and she's out that bitch. This sets the tone for the rest of the movie, and that tone is build up to absolutely nothing.
The next morning, Lizzie's parents are all in a tizzy because some jewelry and money is missing. They've even called the police, which is ridiculous because it's obviously their klepto daughter.
Lizzie tells her father that the real thief is the stepmom. Apparently Dad is willing to spend money on the stepmom and her side of the family, but he keeps Emma and Lizzie locked up like prisoners.
She then turns on the creepy flirt charm with her dad by admiring the gold ring she gave him. He wants her to get married to someone, but she's like fuck marriage. Spinsterhood forever!
Lizzie then cleans the pigeon coop, which is filled with blood and she has no reaction to it! What the actual fuck? Emma tells her she's leaving town to visit a friend, and Lizzie is like, cool, take your time, ignore my crazy eyes!
After Emma leaves, we see Mr. Borden go to town. Bridget the maid cleans the windows. Mrs. Borden makes the beds. Lizzie goes into the basement. What is this, Chores: The Movie ?
I have to say, we haven't even hit the first commercial break, and this movie is dragging ass. It should win an award for Best Opposite of Tension in a Televised Film. The maid hears a loud noise, and dad comes home. Lizzie tells him that her stepmom went out. Dad wants to know why she's all hot and sweaty.
Lizzie waits for him to take a nap and we hear a muffled scream. We jump back to the opening scene, where Lizzie screams at her father's dead body. Bridget runs upstairs and screams as well.
During the commercial break, there is a trailer for Lifetime's next original movie, The Gabby Douglas Story. I'm not gonna recap that.
Like I'm going to snark all over an Olympic champion and make vagina jokes about a child on a balance beam? Please, I have some respect. Adults on a balance beam however, will be nothing but LOLs and stubbed vag jokes. You've been warned, Kerri Strug!
So Bridget runs into town screaming for a doctor. A crowd gathers outside the house as the doctor and the police investigate the murder scene. It's so gruesome that one officer pukes. Everyone is like, where's the stepmom? Bridget goes upstairs and finds her all axe murdered as well.
Emma shows up like, what the fuck, I was only gone for an hour. Lizzie says she had no idea they could fit so many people in their house.
The detective starts questioning Lizzie about what happened. Lizzie tells him she was in the barn looking for some shit, ate three pears, then came in and everyone was dead.
The cops find an axe, and in a bizarre choice, decide to examine the bodies on the dining room table! Come on cops, they eat mutton there! Then the head detective proceeds to scan Lizzie's body for any traces of blood. Literally, he just puts his face really close to her body and moves it up and down. I guess this is what they did before CSI.
He finds a stain on Lizzie's dress that she chalks up to stew. Sure, BRAIN STEW.
The district attorney Nolton aka Quinn Fabray's dad aka that guy in ever TV show ever shows up to join the proceedings. Nolton starts questioning Lizzie about whether or not she loved her parents, but everyone else is like, how dare you she is a delicate flower!
Emma and Lizzie decide to spend the night in the murder house, and Alice is joining them too. Plus, she's bringing a roast lamb! Slumber party!
Lizzie is already looking at real estate and planning her fabulous new parentless life, but Emma is like, what the actual fuck, we're orphans. Emma promises Lizzie she'll always protect her, and asks Lizzie if there's anything she wants to tell her.
Emma asks Lizzie why she didn't run, and Lizzie said that she thought only guilty people ran and she didn't want to look guilty. Emma is like, oh shit, this crazy bitch murdered our parents.
The next day the daughters are visited by Andrew Jennings, aka Billy Campbell aka Evan Rachel Wood Bisexual's dad on Once and Again. He's the family lawyer and he's here to defend Lizzie against the extremely likely murder case that is developing.
Nolton is convinced that Lizzie committed the crime, despite there being no evidence. And because the stepmom died first, it ensured that the inheritance wold go through Mr. Borden then to his daughters. Besides, what stranger would murder one person, then stay at the murder location for two hours before killing the next one?
So whenever any of the characters in this movie talk about the murder, we see the same quick shots of bloody axes and bodies. Over and over again. This is presumably to hold our interest bc the rest of this shit is boring as fuck.
There's a slo-mo funeral procession. This entire movie feels like it takes place in slow motion.
Literally two seconds after the bodies are buried, the police (WHO HAVE BEEN THERE THE WHOLE TIME) tell the sisters that they need to exhume the bodies for research. This is what life must have been like before cell phones.
Emma writes up a reward poster for any leads to the killers. The mayor comes to their house to tell them that Lizzie will have to come to the police station for questioning. Emma is like shit we're in trouble but Lizzie literally asks about the lunch situation.
Lizzie is flattered by all the attention but Emma is like, you are way too blasé about this. That night, Emma gets ready for bed when Lizzie appears in the doorway like a creepster.
Once she leaves, Emma does the only smart thing in this entire movie by LOCKING HER FUCKING DOOR.
A cop patrolling the outside looks into the basement to see Lizzie burning some shit. Will this come back later at any point in the story? NOPE.
The next day, the sisters arrive at the police station, where they are hounded by press and onlookers.
Lizzie is questioned by Nolton and she admits she and her stepmom weren't BFF. When he asks her about the stain on her dress she says it was stew. He demands that she surrender the dress as evidence.
That night, in a totally innocent move, Lizzie burns the dress in a trash can fire. Emma is like, don't you see how guilty you look, and Lizzie is like leave me the fuck alone.
Alice watches them from the window. It's all fun and games and roasted lamb until someone destroys the evidence. Bridget goes to the cops and tells them about the burned dress. The judge still doesn't believe that anyone with breasts could axe murder someone, but Nolton is like, for real?
Lizzie questions Bridget, who assures her she didn't rat on her. Lizzie fires her, which is a great idea for someone who is defending you, dummy!
The doctor comes over and gives Lizzie some morphine to calm her nerves. The next few scenes are Lizzie high as fuck being interrogated. Will this film descend into a haze of drug addiction and murder? NO BECAUSE THAT WOULD INTERESTING TO WATCH.
We then see the SAME IMAGES of the murder, just now through a druggy filter.
The morphine causes Lizzie to forget her alibi and slur her defense. The press keeps clamoring and the answers get sloppy.
Lizzie is officially charged with murder and arrested. The case is headline news and Lizzie is a celebrity.
Instead of worrying about being hanged, Lizzie is pissed that her newpaper photo is shitty. Girl's got priorities.
It's the first day of the trial and the courthouse is packed. Everyone is abuzz with what will happen to Lizzzie. Will she get sent to SHU? Will she join a gang?
Meanwhile, congrats Howard Groopman! You've won the Lizzie Borden sweepstakes! Enjoy your stay at the Borden bed and breakfast, where you definitely won't not get murdered!
So Jennings gives his opening statement where he's like, she teaches Sunday school and she's a rich white lady, she is obvs innocent.
Is this a real thing? Like, next time I get a parking ticket can I just plead the lady defense? In an unrelated story, please donate to my Kickstarter for bail money.
While Nolton goes over the crime, we suddenly see new images of the murder. Namely, we see Lizzie's naked back. Wait, did she murder in the nude?
Meanwhile, some woman in the next town over gets axe murdered. The defense pleads for a dismissal, but the case continues. Bridget takes the stand and says that the Bordens were cold as ice and never gave each other gifts.
Alice takes the stand and says she saw the dress burn too.
Then the pharmacist shows up to tell us that Lizzie was shopping for rat poison… but didn't buy it. THANKS FOR THE USELESS INFORMATION, PHARMACIST.
UGH, this movie is so boring, no wonder they keep intercutting with bloody axes! Or is it inter-axing?
No, I give up. Oh wait, something interesting is happening. Nolton busts out the Borden's skulls as evidence and Lizzie faints.
Emma takes the witness stand. Nolton asks her if Lizzie has ever shown violent or irrational tendencies. Emma flashes back to Lizzie breaking shit around the house and acting like a nutball, and then lies on the stand and says she's a good girl.
Emma also tells the jury that burning the dress was her idea, because bad memories and stuff. Stop incriminating yourself, Emma!
This movie is really dragging. Let's just jump to the verdict: she's found innocent! Yay Lizzie! Boo justice?
The sisters move into their new home and everything is back to normal! JK the town spurns them and people leave when they come to church.
The sisters throw lavish parties, but while Lizzie delights in the company, Emma is getting drunk and bitter. Also, Nance shows up…is there something going on with Lizzie and Nance? That would make this movie 10 million times more interesting.
Emma has had enough of this cavalier/publicly shunned lifestyle. She says that people only pretend to visit Lizzie because she's notorious.
Lizzie decides to sit her down and tell her what really happened. This was the only legitimately creepy part of the film: Lizzie whispers what happened in Emma's ear while Emma cries.
Basically, Lizzie got naked, axe murdered her stepmother, has some tea, and kills their father. Naked. It's a naked murder party. Gross.
Emma is hysterical and leaves the house. She packs her bags and moves the fuck away. Good choice, Emma.
Lizzie sits on her balcony and watches children singing the Lizzie Borden rhyme creepily. They are jumping rope outside her house! Where are these kids' parents?!
Closing titles tells us that the sisters never saw each other again and no one was ever convicted of the murders. Except for this movie, which is guilty of killing my will to live.
Pages: 1 2See entire article on one page