It's Wednesday! So far I've had too much coffee every day this week. Here's the stories I missed while I was oversleeping the next morning.
Putting the ME Back in Media
+ Meet Disney's two new lesbian moms:
You probably missed it, but the Disney Channel passed a historic milestone last night with the introduction of the first openly gay characters to ever appear on the channel. The characters, a lesbian couple, were a part of the newest episode of Good Luck Charlie, which is currently on its last season.
+ Is it really so much to ask that the media represent people of color? And is it so much to ask that they do it well?
+ Brittney Griner has been nominated for Cartoon Network's Hall of Game Awards. This could be the victory of her life.
Happy Belated Birthday, Virginia Woolf!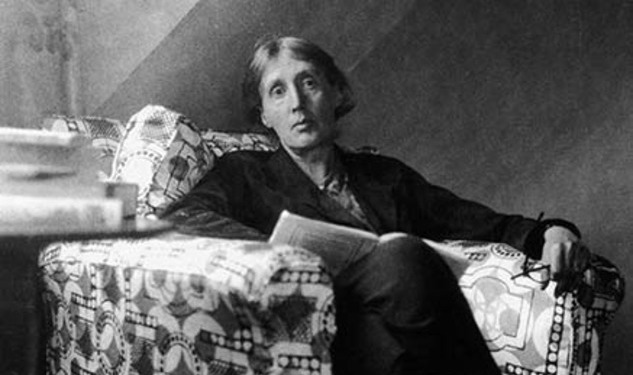 You Should Go / You Should Give
+ Guys! If you're around on Tuesday and you live remotely close to the DC area, I expect to see you at this awesome panel about intersectionality in the consent movement. Also, there's booze. And my face. Talking to you.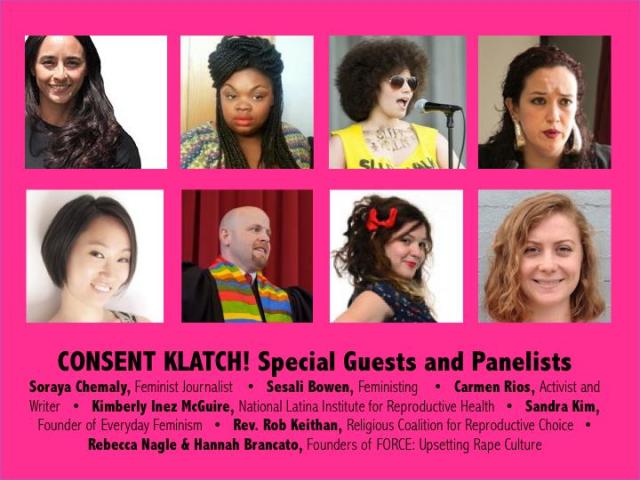 Join the founders of FORCE: Upsetting Rape Culture for an evening of drinks, food and photo booth merriment, plus a special panel discussion about building an inclusive and intersectional consent movement.

PANELISTS & SPECIAL GUESTS:

SORAYA CHEMALY – Feminist Journalist
SESALI BOWEN – Feministing
KIMBERLY INEZ MCGUIRE – National Latina Institute for Reproductive Health
REV. ROB KEITHAN – Religious Coalition for Reproductive Choice
SANDRA KIM – Founder of Everyday Feminism
CARMEN RIOS – Consent Activist, Online Community Organizer at Feminist Majority Foundation, & Writer at Autostraddle
REBECCA NAGLE & HANNAH BRANCATO – Founders of FORCE: Upsetting Rape Culture
Where can Florida high school and college students learn from a head camera operator for CSI, an MTV music video producer, or a director with CBS News?Student Art Festival [STARTFEST] bridges the gap between young, aspiring filmmakers, and leading industry professionals.

"It's the only film festival in Florida specifically designed for students," says Kyle Snavely, President of [STARTFEST] and former video production teacher. "From my years teaching at both the high school and college level, I realized there needed to be a place where students can compete against their peers, AND receive valuable, constructive feedback from people who know what it takes to be successful in this industry."
Russia Remains Relevant
The Mayor of Sochi claims that no gay people live in his city, but it's about to be invaded by a bunch of Olympians wearing rainbow so we can rest assured he'll get what we deserves.
Germany's Olympic outfits for Sochi. pic.twitter.com/sIsxTIDjOO

— Steve Wilson (@SteveWilson_LDN) October 2, 2013
In The Name of Love / The Law
+ Virginia's Attorney General is standing on the right side of history. And the courtroom. Should it come to that, I mean.
+ An Illinois lawmaker is already trying to repeal marriage equality.
+ When a small town stands behind your gay romance, nothing will stand in your way ever again.
This Should Come As No Surprise to People Who Have Read The Constitution
Surprise! Turns out trying to disqualify gay people from being on juries is not actually a thing. We all must suffer forced service for the government without thought to our orientation. It's the American way.
Misandry, Duh
Sometimes, the best thing is no thing. Especially when that "thing" is dudes.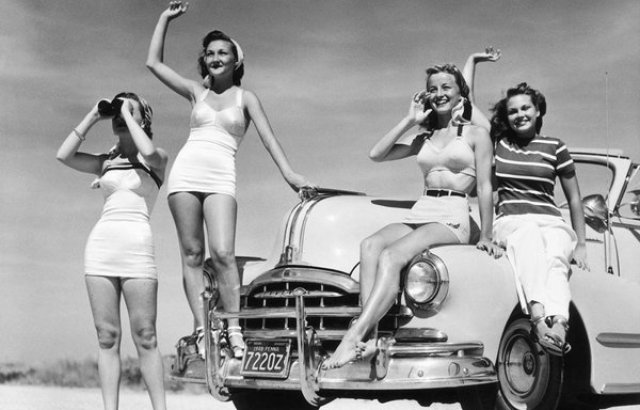 It all started with a vision I had for my 30th birthday a few years ago. Never one to sit around and wait for someone else to throw me a party, I decided to create the most wonderful thing I could imagine: all of my ladyfriends, from all parts of my life and all parts of the country, together in the desert, just hanging out. I rented a cabin in Joshua Tree and made it happen. The weekend was so wonderful that I've done it every year since, with a few tweaks to the invite list and location.

Which is how I came to spend last week in a resort in the desert outside Palm Springs with a group of 45 women, no agenda, and no men. It's nothing salacious: We wear muumuus. We eat a lot of cheese. We take a lot of naps. We invent cocktails. We dance.