I am not what anyone would ever refer to as the "traditional" or "religious" type BUT in traditional marriage vows, there's some decent verbiage not just for married couples (as so many of us cannot legally, THANKS LAWZ) but for any couple attempting to make their relationship work in the long term. During this especially precarious flu season, one rings particularly true about being there for her "in sickness and in health." I was fortunate to have a lavishly nurturing mother, ripped from the pages of a Normal Rockwell painting, who coddled me well through my late teens and into adulthood. I never suffered any fools nor weathered a scratchy throat without her hastening about the house for cough drops and Earl Grey.
Perhaps my views on the value of nurturing one another in sickness are slightly skewed for this reason. I can't imagine going it alone nor do I think you should have to if you have a handy dandy lady-friend nearby to do your NyQuil bidding and pet your dewy head with her cool, celestial hands.
When Natalie and I first met, as coddled as we both were by our mothers — neither of us were natural caregivers. One of us would fall ill and the other would sneer around the apartment day-dreaming about all the thrilling misadventures we could be having with a more robust counterpart.
Of course the other wouldn't forget this betrayal and offer up the same heaping teaspoon of gravel when the situation reversed and the cycle of abuse continued. Since both of us valued being cared for when we were sick, resentment swelled that we didn't even fully understand the origin of. It also made us question what the other would do if one of us got really, seriously sick. We would get into fights about small, meaningless issues when all we really wanted to say was; "why don't you take care of me?" When Natalie didn't take care of me, it felt like she just didn't care about me.
Obviously, this wasn't the case because I did the same thing to her and I cared for her very deeply. We couldn't be each other's Florence Nightingale, that was clear, it wasn't how we were wired and we were both too stubborn to admit it's what we needed.
Finally, we came to blows over something very inconsequential and admitted to each other that we both felt forsaken by the other when we got sick and that felt pretty miserable, it made the already unpleasant situation of sickness feel even worse. We both could completely relate to the sentiment and promised that even though it wasn't in our nature to do so, we would make more of an effort to give more of a shit when the other was sick.
But how do you give a shit when you don't? Let's face it, nursing someone isn't everyone's favorite recreational past time, some are naturals at it but a lot of us just aren't. You feel like a martyr for a second and that's pretty righteous but eventually you just get bored and want to poke her with a stick. Don't get me wrong, I love Natalie with all of my grinchy selfish heart and if she became seriously ill, I would put my world on hold without delay but remaining nurturing and positive while she undulates in torment for what seems like an exorbitant amount of time for a common cold isn't without effort. Here are some easy things you can do when she falls ill to remain a virtuous beacon of comfort, even if you do about half of these things you should be golden and on your way to durable forever relations:
1. Make Her An Awesome Bed On The Couch!
Natalie is a professional couch bed maker and nothing makes me feel more loved and safe. You simply patch together all of your granny throws and blankets (NOT YOUR BED SHEETS, this defeats the purpose of the couch bed) kind of like Charlie's car-bed from All Dogs Go To Heaven. The key is to tuck a base blanket into the couch that won't slip out despite her clammy late night tossing and turning. What's also important is to take a couple pillows from the bed (but that's all you take from the bed, remember it's a couch bed, don't ruin it) for maximum comfort. Some may prefer the comfort of their beds during sickness, but this is a nice alternative for those that need a change of scenery through an extended illness.
2. Make a trip to the store for Ginger Ale, NyQuil, chicken/veggie soup or whatever other random craving she's having.
It's important not to judge her on this mission.
3. Touch Her
If you're feeling extra loving, a massage is just the ticket to making your loved one feel like you are truly there for her because you want to be. You may not have the energy for the massage after catering to her every whim all day and I know she looks really unsavory covered in snot and tissue fibers, but she needs your ass right now so don't be stingy. A Brigham Young Study actually showed that human touch lowers blood pressure and stress hormones, so get to touching, it's SCIENCE.
I love and hate myself a little for this.
4. Check In At Least Three Times A Day
Make sure that you are actually asking her how she is feeling, if nothing else. Not acknowledging that she is sick or not feeling well will make her hate you secretly if not overtly. I know that there is no way that you would intentionally do this, right? You are probably caught up with some task at school or work but it's important to let her know you're thinking of her, even if you aren't.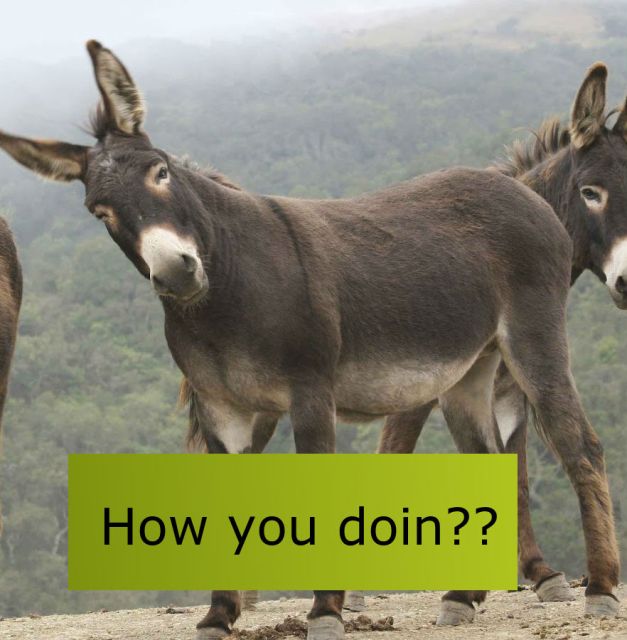 5. Stay Home With Her
This may not always be realistic, a lot of you have jobs or class that you can barely miss when YOU get sick but if you can swing it this is an extra special gesture.
6. Binge Her Favorite Show With Her
This pairs well with "staying home with her," there's nothing like robo-tripping to an all day 30 Rock marathon to bring you closer together.
7. Take Her To The Doctor
There is nothing lousier when you are sick than driving yourself to the doctor. I recently fell ill to The Flu and Natalie had to peel me off the couch and drag me to the doctor between convulsions, if she hadn't I probably would have suffered immensely and eventually died in a pool of my own tears and vomit. At the end of the day, you might be saving a life.
8. Cook
Cooking for someone else can be an incredibly loving gesture and even more so when that person is literally unable to cook for themselves. She may not eat what you cook and that might hurt your feelings a little, but remember she is sick and you are nursing her back to health like a baby bird or maybe you're a terrible cook. I don't really know, I don't know you but it's important that you tried.
9. Fetch Things For Her: tissue, ice water, heating pad, etc.
Pro tip – if you see her starting to get up, ask if you can grab something for her.
Do not sit idly while your sick girl hobbles into the kitchen to blot what's left of her raw bleeding nose into generic paper towels. That is so sad!
10. If you can muster it, interjections like "aww" or phrases like "poor thang" go a long way.
This may be really difficult for some of you stone colders and if you cannot do it, I get it, you have to maintain that exterior at all costs even if that cost is your girlfriend's sense of well being. But there is nothing like a saccharine acknowledgment from your loved one that she feels your pain that makes everything seem a little less unbearable. That's what this is really all about.
DISCLAIMER:
This is not meant to disparage or make light of any persons or couples dealing with serious or life-threatening illnesses together, my heart goes out to you. This is mainly for you fools with head colds and stomach bugs.
---
What makes a relationship last? I've been with my GFF (girlfriend forever), Natalie, for 10 years as of April 24th 2014, and we are often asked how we got here. In How to Keep a Girl for 10 Years, I will attempt to breakdown the ideological construct of my healthy relationship with the hope that through my experiences, you can build your bridge with fewer casualties!