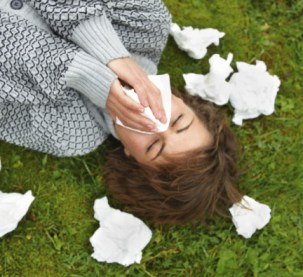 Guests registering for the first ever Autostraddle A-Camp in Southern California are allergic to a lot of things.  I stole a sneak-peak at the seemingly quite complicated spreadsheet keeping track of your identity/money/needs and was really impressed by the variety of things y'all just CANNOT HANDLE! (For the record, I'm allergic to cats, dogs, ragweed and metronidazole.) I've been told that there's even an Autostraddle group for people with allergies, so check that out.
Things Y'all Are Allergic To:
1. Henna
2. Aspartame
3. Kiwi
4. GMO soy
5. Avocado
6. Cats
7. "Kind of grass."
8. Strawberries
9. Lamb
10. Amoxicillin
11. Venison
12. Ginger
13. Olives
14. Dairy
15. Papaya
16. Buffalo
17. Tetracycline
18. Squash
19. Honey
20. Cashews
21. "Fire ants, maybe."
22. Lavender
23. Penicillin
24. Bees
25. Milk
26. Beef
27. Sulfa Meds
28. Shrimp
29. Bactrim (antibiotic)
30. Crustaceans
31. Walnuts
32. Bananas
33. Garlic
34. Onions
35. Dogs
36. Horses
37. Fragrance mix
38. "Trees and also air."
---
Before you go!
It takes funding to keep this publication by and for queer women and trans people of all genders running every day. And A+ members keep the majority of our site free for everyone.
Still, 99.9% of our readers are not members.
A+ membership starts at just $4/month.
If you're able to, will you join A+ and keep Autostraddle here and working for everyone?
Join A+