When I heard about George Floyd's killing by Minneapolis police on Memorial Day, I felt the anger well up in me. The few weeks and days leading up to Floyd's death were already filled with anger and grief but I knew this time was different.
I had already seen the video of Amy Cooper calling 911 saying she was threatened by an "African-American man,wp_postsknowing very well what her words meant. The reality was Christian Cooper, a Black bird-watcher, had asked her to put her dog back on a leash in Central Park. A couple weeks earlier, a video was released that captured Ahmaud Arbery's last moments before being shot and killed by a white man near Brunswick, Georgia. Ahmaud was out for a jog around the neighborhood before three white men were suspicious and followed him until, ultimately, they killed him. And before that, I learned of Breonna Taylor, who was asleep at home with her boyfriend before being shot and killed by police.
The culmination of these racist events ignited a rage in me that I couldn't ignore. Black people were dying for simply living. I felt like a coward for not protesting in the streets in the days that followed Floyd's death, but I felt wholly unprepared to face rubber bullets and tear gas without support. I didn't know what to do besides share my rage on social media.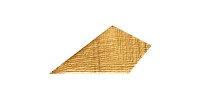 Later that Sunday, I attended a vigil for George Floyd put on by In Defense of Black Lives Dallas, a newly-formed queer and trans BIPOC-led coalition. As I stood among the masked crowd, I spotted a friend who I hadn't seen since the pandemic hit in March. I confided in them how I felt called to do more in the moment but didn't know where to start.
The next day my friend messaged me asking me if I'd be down to do social media for the coalition's week of action. I was in. Before I knew it, I was jumping on calls to plan the days ahead. I felt hella intimidated by the other organizers, but also energized by the task set before me to launch a social media presence.
I had always been in social justice spaces in Dallas but this was my first time being an active participant in community organizing. Joining the coalition led me to a summer of working on a campaign with mostly queer and trans folks to demand the city council to defund the police and instead invest in resources for vulnerable communities. I contributed my writing and editing skills, time and energy to the movement for Black lives and finally, I felt like I was actually doing something meaningful.
Why was it so important for me to do something more in this moment? Why did I care so much? I felt a sense of urgency as a non-black Latina to show up and take action for Black folks. As a mestiza — someone of mixed Spanish and indigenous descent — my proximity to whiteness affords me the privilege to navigate this world without being subjugated by constant violence or being killed by police. I believe it's my duty to speak out against anti-Blackness and to stop being complicit within white supremacy. And, I feel strongly the most impact I will have is by bringing other non-Black Latinxs with me to fight for the liberation of Black people. Queer AfroIndigenous poet and artist, Alán Pelaez Lopez, shared a graphic on Instagram that reminds me of why we must take action: "When non-Black Latinxs stay silent in moments of violence perpetuated against Black communities, non-Black Latinxs become the warriors of White Supremacy and global anti-Blackness."
For far too long, white and mestizx Latinxs have perpetuated anti-Black racism within Latinx communities in the United States. It's been imported from the racism found throughout Latin America with their own colonized histories and then filtered through the ways the U.S. has categorized a wide range of people of all races and ethnicities from Latin America. If you examine Spanish-speaking television shows, novelas, news programs, white and mestizx Latinxs dominate the screen. When you take a look at who's a notable Latinx person in media in the U.S., the same is true — white and mestizx Latinxs are front and center when Black Latinxs are constantly sidelined.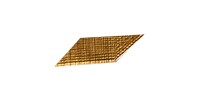 My own concept of Latinidad was completely unraveled through a reckoning of my celebrity crush on Gina Rodriguez and her subsequent downfall, at least in my eyes. After her constant failure to take responsibility for her anti-black remarks over the last three years that culminated in her using the n-word, I realized Gina Rodriguez represented the ugly, insidious ways we, non-Black Latinxs, perpetuate white supremacy and continue to benefit from the oppression of Black people. I adored Gina Rodriguez because I saw myself in her. I connected with her through her role as Jane Villanueva, a writer and certified chillona. Her reflection on screen of a young Latina woman navigating love, family, her career and finding her voice resonated with me.
But in Gina Rodriguez's quest for more Latinx representation in Hollywood, she highlighted the fallacy of Latinidad. What is it that ties us together? What exactly does Latinidad look like? Who is it for? Who is it representing? She stumbled upon the very real racial conversations we have yet to have grappled with across Latinx communities.
Latinidad is an illusion because we're not all united under this umbrella term. This term is supposed to encompass the vast experiences of people across races, ethnicities and cultures. In the U.S., Latinxs are racialized as "people of color" when that's certainly not true for everyone who is Latinx. When Latinidad is embodied by only white and light-skinned people and only benefits them, it's just a continuation of white supremacy.
Unchecked anti-Blackness in Latinx communities has very real consequences. In early June as Black Lives Matter protests spread across the country, a group of protestors in downtown McAllen,Texas, near my hometown, were threatened by a Latino man with a chainsaw. In a viral video, he yells racial slurs as he charges at protestors. "That bullshit with some fucking [n-word] with a bad cop don't belong here. This is not up there, this is here…This is the Valley." The Rio Grande Valley, near the Texas-Mexico border, has a 90 percent Latinx population. Some residents shared the same sentiments as the man with the chainsaw — with a high Mexican population, racism doesn't exist in the Valley. But this incident demonstrates how very real and alive anti-Black racism thrives when not confronted.
I'm not here to celebrate Latinx Heritage Month. During a year full of grief, anger, and despair exacerbated by a pandemic and a near fascist government, it's time instead we look inward and let go of our concept of Latinidad. I want us, non-Black Latinxs, to reflect on the ways in which we're aiding white supremacy and how we can instead be accomplices for the liberation of Black people. The time is now to shed what is rotten, to excavate and dismantle what serves us no longer, and to plant new seeds of solidarity and the courage to dream of a future full of collective care.
In its place, I hope we can build a world where the most vulnerable communities have the necessary resources to thrive. With such varied people who are considered Latinx, I hope we are more specific and nuanced in our storytelling and shine a light on our complex histories and lived experiences. Only then can we celebrate.
When I was asked to return and guest curate Autostraddle's Latinx Heritage Month essay series, I knew it would only be fitting to center on themes of death and rebirth. I'm excited to present to you over the next two weeks, four essays that touch upon the theme in their own way: a meditation on the death amid COVID-19, honoring queer ancestor Walter Mercado, using ancestral technology to heal the wounds of death, and an essay on the inheritance of silence.
A big part of my unlearning and understanding of Latinidad have come from listening to queer and trans AfroIndigenous and Black Latinx folks including: Alán Pelaez Lopez, Ariana Brown, Zahira Kelly-Cabrera, and Briana L. Ureña-Ravelo. I've also learned from queer non-Black Mexican-Americans like Rubén Angel and Cassandra Alicia. I urge you to learn from them and to uplift the work of Black people but most importantly to sit with your uncomfortable feelings about race. More than likely it's because you've benefited from the oppression of Black people.
Interrogate yourself: How do I move through the world? How am I perceived? What are my experiences like with regard to race? When you're ready, I encourage you to take action, plug into your community, and organize, however that may look like for you. It's the only way to real change.
Our interrogations of race and our privileges don't erase our vibrant cultural heritages or other oppressions we might have faced as an immigrant, as a poor person, as someone who has struggled to access healthcare, education, food or housing due to other types of discrimination. But if you're a non-Black Latinx, we aren't met with the same violence as Black people. We have to acknowledge that and stop pretending that our struggle is the same as theirs. We need to make that clear, so we can then do the work for our collective liberation.