They say there's too much of a good thing, but I don't think they knew how much fun it was to point and laugh at Mitt Romney.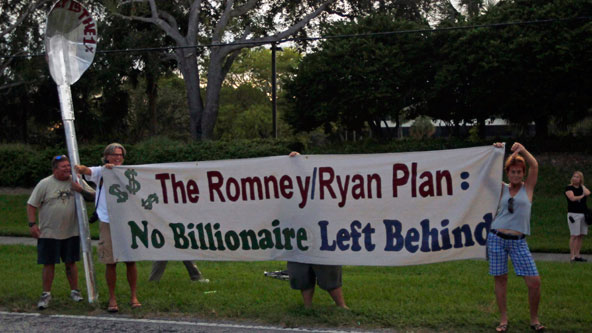 This election season, the Romney/Ryan campaign has engaged in everything from subtle manipulation to all-out, balls-to-the-wall fuckery of a previously unseen caliber. I've enjoyed following the Romney/Ryan campaign as an act of political absurdist theater, or a long sketch comedy show about someone who wishes they got paid more to be a douchebag. I've enjoyed watching as the pair told outright lies, denied fact-checks from within their campaign, and wrestled with embarrassing photos.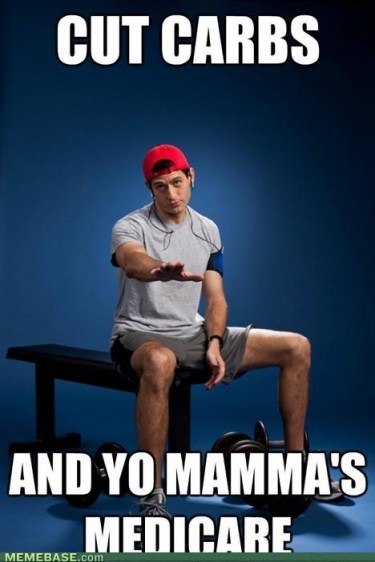 I've laughed deeply at Mitt Romney's "verge of tears" debate face (RIP) and Paul Ryan's insistence that he is, in fact, somehow a real human being. (I still don't believe.)
It's almost time for America to decide on a President. It's November of 2012. And I've been laughing so as not to cry since the whole thing started. Here at Autostraddle, me and the rest of the team have kept you abreast (sexy) of Romney/Ryan's gaffes, antics, and bad person-ness for a while now. But as election day nears, I want to do a quick refresher of some of the most recent bullshit to come from America's Most Attractive Crooks.
Lest We Forget: Five Recent Reminders of How Much Romney/Ryan Suck
5. Capitalist Jerks: According to The Nation, Romney made at least $15 million off of the Detroit bailout. But hey – he's unemployed.
GREG PALAST: As part of a massive government bailout, U.S. taxpayers paid $12 billion to save auto parts maker Delphi Corporation. Out of that taxpayer money, three billionaires and their partners took in a profit of over $4 billion. One big winner, with a profit of over 4,000 percent, were the billionaires' silent partners, Ann and Mitt Romney. The Romneys made at least $15 million, and as much as $115 million.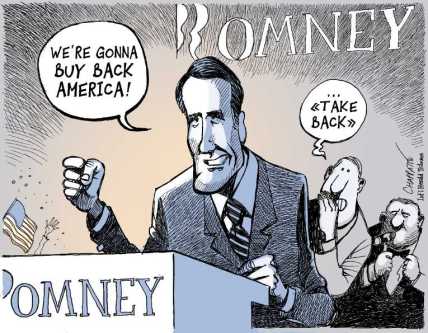 4. Spreading Misinformation, Bold-Faced Lies: Despite numerous fact-checks from various sources over a mounting period of time, Mitt Romney simply refuses to stop lying about Obamacare's impact on seniors! How sweet. He also insists that Jeep is outsourcing to China, which is a huge LOL.
3. Everlasting Ignorance: Andrea Saul, Romney's press secretary, worked for Exxon during Hurricane Katrina. Aside from selling her soul to an evil corporation, she also went out on a limb to claim that global warming and climate change were not threats and had nothing to do with a massive storm causing unprecedented destruction at emergency levels. I'm sure those assertions are appreciated by those who are now without access to basic necessities or medical care from Hurricane Sandy, which many experts say "fits the general pattern in North America, and indeed around the world, toward more extreme weather, a pattern that, increasingly, can be attributed to climate change."
"Coming off one of the most devastating hurricane seasons in recent memory, many are quick to blame the strength and frequency of these storms on global warming. Leading climate scientists, however, say there is no link between increased storm activity and a massive change in global climate."
2. Douchebaggery and Deception: Remember when Paul Ryan faked a photo op at a legally bound non-partisan soup kitchen, fucked up everyone's day, and then caused backlash from their donors and within their internal administration? That was so polite! He looked like shit, and actively made life worse for those he was purportedly "helping," but who cares!
Well, don't call it a comeback, but Mittens definitely used Sandy as a tool to garner good publicity and more votes by campaigning in Ohio under the guise of a "relief rally" – which he staged! The Romney campaign spent about $5,000 buying "donations," which they then passed out to supporters who could then bring them into the rally and "donate" back to the Romney campaign. And as a crowning touch, the items the Romney campaign bought (and are encouraging others to donate more of) are things the Red Cross doesn't want or need, and in fact actively ask people not to donate! The Red Cross now has to use valuable resources to figure out how to deal with all the canned goods they didn't ask for, and are in the meantime urging people to donate money or blood — you know, the things they can actually use. Mitt Romney will destroy America one Wal-Mart trip for bottled water at a time. Now that's the image of an American Douchebag.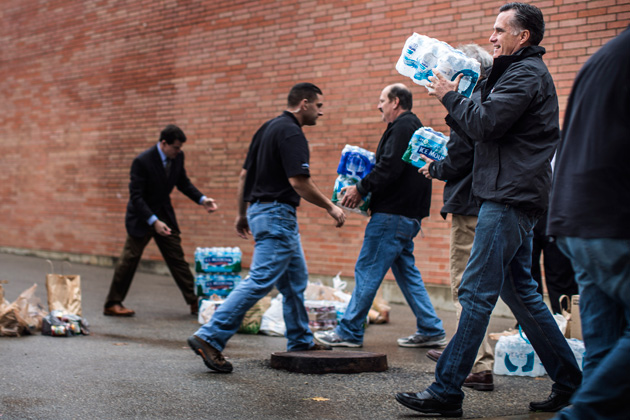 (As a refresher, Obama took time off to head to New Jersey and talk to suffering humans, and also urged his supporters to give money to relief aids instead of his campaign.)
1. Downright Cheating: The recent news that Mitt Romney owns stock in the company producing Ohio's voting booths should be really shocking and disturbing, but it will probably come as no surprise to anyone alive during the 2000 election. This is a big yawn for the Republican party, in my opinion. They need to step up their game with new methods of deceit.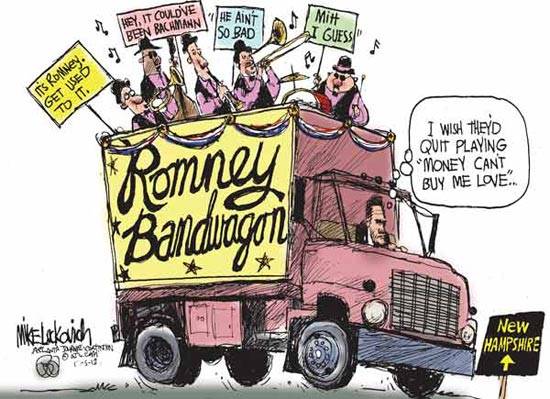 (The Romney/Ryan campaign has also been training poll watchers to mislead voters in Iowa, and potentially in other states. Who knew you could rig a glorified popularity contest!)
A new ThinkProgress investigation has found that in Iowa, Romney poll watchers are being trained to watch for voters who show up without a photo ID, even though no voter ID law exists in the state. […]

This [training] video is part of Romney's massive nationwide poll-watcher effort on Election Day. The campaign is training 34,000 volunteers to fan out in swing states across the country and monitor for voter fraud. Romney personally touted Project ORCA in avideo released Wednesday evening, telling poll watchers that they'll "be the key link in providing critical, real-time information to me." Because of the program, Romney said, "our campaign will have an unprecedented advantage on Election Day."
BONUS: By far one of the Worst Moments in Human History, I'd like to remind you that in 1983, Willard Romney was outed as being the worst Puppy Papa of all time when he 'fessed up to attaching his dog's cage to the roof of his car, leaving the animal in there, and then driving on the highway for multiple hours. CLASSY!