This week El Paso Texas voted in Democratic candidate Mary Gonzalez to the Texas House of Representatives. Why is this important? Because she is a woman and identifies as queer/pansexual, and those are things that frighten most people into voting for the exact opposite person just because. But El Paso backed Mary with an overwhelming majority of the vote. Polls put her ahead by 53%, and this morning her lead turned into a win. According to the Advocate, "Gonzalez's victory in the Democratic primary all but secures her seat representing the state's District 75." Gonzalez is someone to keep our queer eyes on.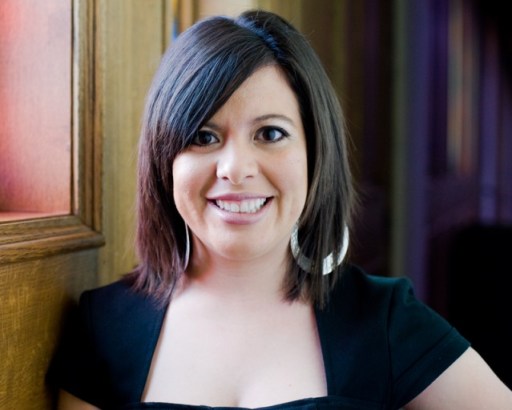 They're calling her the "gay candidate," which is ridiculous on so many levels and highlights the limited scope in which mainstream media explores the various backgrounds and intersectionalities of people of color, but it's better than her not being any kind of candidate at all. She's been living her life out in the open since day one. Gonzalez serves her all of her communities with equal care. She is co-chair on the Board of Directors for allgo, Texas' QPOC organization, and serves as the National President for Kappa Delta Chi, which is a service-based Latina-driven sorority that provides leadership and development for professional Latinas. Oh, and Gonzalez is also currently undertaking a doctoral degree in Curriculum and Instruction on Cultural Studies at the University of Texas.
Putting all of her accomplishments together creates a blueprint for how to exist in a world that is othering you. Gonzalez honors her Mexican heritage, takes pride in being queer and is studying ways to properly educate and empower others. The combination all of these things makes her more than a candidate; she's part of a movement. Mary Gonzalez at this point in her career epitomizes seamless intersectionality through openness and action, with layered and purposeful work in all areas of her life. They might be calling her the "gay candidate" but she is a complex woman with so much more to offer the world than just a queer voice. Mary Gonzalez never has to out herself or be outed because she lives openly; she's a new kind of politician, one who sees queer identity as a strength, not something that needs to be hidden for a successful career. (Texas also has an openly gay mayor, Annise Parker of Houston.)
Mary Gonzalez's life's work showcases the change that can occur in our political world, and at the local level, in the community. Her passions for education, activism and politics perfectly blend all the areas of her life, and it's about time that someone's dedication to those issues isn't eclipsed by their sexual orientation. She is someone I want to be like and I never feel that way about politicians. EVER. So already, Mary Gonzalez is taking down the House in all of the good ways. She's only twenty-eight, and I can't wait to see what she does next.