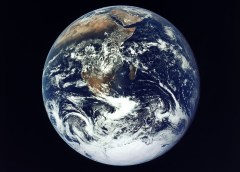 AFTERSHOCK:
The Feb. 27 earthquake in Chile topped the seismic charts with a recorded magnitude of 8.8, but the initial devastation and rising death toll weren't its only consequences. On a far less tragic but slightly more unbelievable note, the earthquake moved nearby cities:
"Concepción, the closest city to the epicentre of the recent quake, moved around 3 metres to the west, while Santiago moved about 20 centimetres to the west-south-west."
And if relocating cities doesn't impress upon you the quake's strength, get this: the events of Feb. 27 actually shifted the Earth's axis by approximately 8 centimeters, enough to shorten the length of a day. Granted you likely won't notice the difference, but microseconds add up.
INFINITY WARD:

A lot of crazy shit went down at the Infinity Ward office last week, when parent company Activision fired two former Call of Duty head developers allova sudden. Lawsuits! Security officers! Gossip! I still don't really understand this, it's like Watergate, and I probably never will. Devour the Juicy Details over at Game Informer. Also nothing could ever pry this game from my cold, dead hands, so don't even fucking TRY Activision!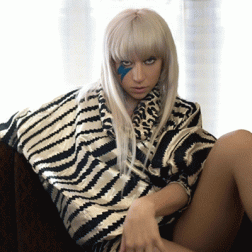 GAGA ON ROCKBAND:
Lady Gaga will be joining the Rock Band ranks this holiday season. YES IT'S TRUE! Go on and pre-order, you Gaga-loonies! Go!
BSG MMO:
Apparently THERE'S GONNA BE A BATTLESTAR GALACTICA MMORPG THIS FALL, and it's gonna be playable in YOUR BROWSER! What!! I am nervous and excited and just so very full of feelings about this!
TWO'S COMPANY:
Battlefield: Bad Company 2 just hit stores, and based on a lot of good press, the game sounds like it could give Modern Warfare 2 a run for its money. Bad Company 2 boasts a solid solo-campaign and the multiplayer, with its large strategic maps and vehicular combat, might actually improve on what's often said to be the quintessential multiplayer gaming experience.
STEAM FOR MAC: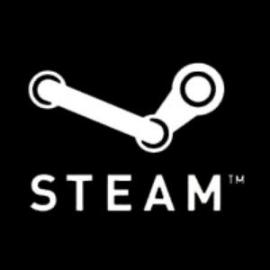 Steam, the PC gaming distribition service and all-around lifeboat for non-console gamers, just announced that many of its beloved franchises, like Portal, Half-Life and Left for Dead will be hitting a Mac near you! Rejoice all ye Mac-lovin,' non-PC gamers- the future looks bright. This is an exciting step toward expanding Macs as a legitimate gaming platform, because seriously, why hasn't that happened already? Hooray!

RANDOMHOUSE:
Publishing giant Randomhouse will soon be shacking up with video game developers. The company's new entertainment division will team up to tackle gaming storytelling and development, and while It's not yet clear what exactly this kind of power-consulting will yield, a publishing company could definitely do some good for flimsy plots in otherwise awesome titles. Like if we could go back and rework the end of Assassin's Creed II, I'd be down for that. Again, the future is so bright! It blinds!
IPAD'S RED CARPET:
The first iPad commercial fittingly debuted during the prime-time Oscar adspace this weekend. And while I know most things there are to know about the damn thing, the Apple commercials never cease to intoxicate me. The iPad will wreak havoc on April 3rd, but you can pre-order starting on March 12th.
FACEBOOK-LIKE:
Oh, online etiquette gets weirder and twistier by the minute. The New York Times asks: can you "Facebook like" a tragedy? What about a natural disaster? A human rights violation?
"I recently "likedwp_postsa story about five people dying in an explosion in Connecticut.

I didn't actually "likewp_poststhe fact that five people had died in a terrible accident. Technically, I didn't even "likewp_poststhe story — I found the reporting and writing informative and the narrative engrossing, but not the contents of the piece. On Facebook, however, the only option I had to tell people I had read the article was to either add a comment or press the little "likewp_postsbutton that appears at the bottom of everyone's status update."
GOD OF SEX?:
Er, this is weird and made me cringe, but God of War III stays true to its lusty traditions and offers a goofy interactive sex scene, which is probably exactly like real sex, right? The "minigame" begins with Aphrodite getting it on with a few disproportionately-endowed ladies before your homeboy Kratos stomps up to the scene. Check Kratos' sexymoves out for yourself, and see if you find the scene appropriate for the series, offensive to thine eyes or something else entirely.
SXSW DLC:
Want to download about 5.5 gigs of free legal music from Austin's SXSW? Yeah, me too. The legal tunes are rolled up into a big ball of torrent and can be downloaded here.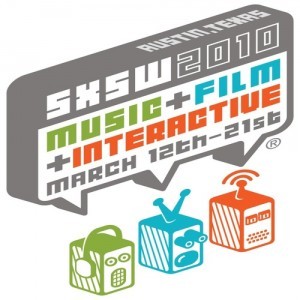 BLEEDING GLACIERS:
This super bizarre scientific phenomenon is kinda like what happens when people claim to see freaky shit like statues of the Virgin Mary crying blood. Seriously, a bleeding glacier? Ancient microbes? Science is wacky.
MUGSHOT:
These sweet Canon lens travel mugs were given to some media people at the Olympics, and it sounds like they won't be available again. And that's totally not fair, and I deserve one because I want it.
UNDO: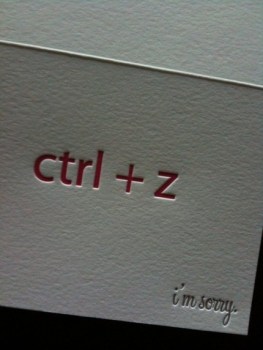 If only we could Ctrl+Z our mistakes away! Tap into your inner typographer, and get these cards to say you're sorry to the geeks in your life in a language they can comprehend. You should probably start by apologizing for pushing them into their lockers and stealing their (okay — my) milk money.
FOR KICKS:
If you're in kind of a shitty mood or kind of pissed off at a dude in your life why not indulge in this delightfully sadistic yet lighthearted collection of cartoon panels depicting guys getting kicked in the balls? This has to be one of the most random comics montages ever, and it's pretty hilarious, tongue-in-cheek headline and all.
MOUSETRAP:
OK Go's new music video executes a large-scale version of my ABSOLUTE FAVORITE CHILDHOOD BOARD GAME Mousetrap! And I didn't think they could top the joyful geekiness of that whole treadmill ordeal. Brilliant!
HEAVY RAIN:
A creepy/fortuitous glitch in the ultra-realist game Heavy Rain makes hottie female character Madison Page playable in the nude. This was apparently discovered by accident, and it's not clear if it's replicable, but if I had the game, I can't say I wouldn't be tempted to test it out. I mean, yeah this is exploitative for a game like this if it's an intentional easter egg of some kind, but assuming it isn't, I wouldn't mind taking her nude character model for a test drive — alternative lifestyle haircut and all.