Good morning, starshine! The great big gay Earth says hello.
Kristen Stewart Loves Feminism, Hates the People You Hate
Kristen Stewart doesn't understand why so many women in Hollywood have disavowed feminism, probably because she understands what feminism actually is.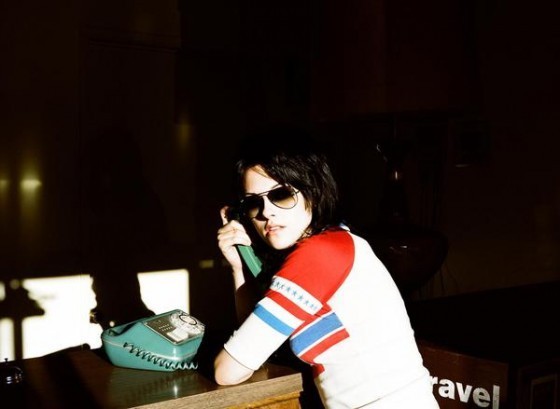 That's such a strange thing to say, isn't it? Like, what do you mean? Do you not believe in equality for men and women?… Sometimes, the loudest voice in the room isn't necessarily the one you should listen to… It's a really ridiculous thing to say you're not a feminist.
Batman's New Robin Might Be A Chick
Jena Malone might be Robin in the upcoming Batman vs. Superman: Dawn of Justice. How freakin' cool is that?
Drastic times call for drastic measures.
Marriage Equality 'Round the World
+ Marriage equality made quite a storm in Idaho this week. An adorable, ball-of-happy-tears storm.
Exchanging the rings. @IdahoOnYourSide pic.twitter.com/GkpfHwkKsA

— Chris Carter (@CCarterNEWS) October 15, 2014
The look of excitement from Racheal and Amber. Second Ada County marriage. @IdahoOnYourSide pic.twitter.com/EUjavELSex

— Chris Carter (@CCarterNEWS) October 15, 2014
+ Scotland's first gay marriages will happen on the 31 of December.
+ The fight for same-sex marriage rights in Italy has come to the Vatican's doorstep.
Gay marriage is illegal in Italy. Interior Minister Angelino Alfano recently sent a notice to local prefects saying any registrations of foreign gay marriages would be voided, and Rome's prefect vowed to do so immediately.

Nevertheless, Mayor Ignazio Marino received thunderous applause upon arrival at the city hall reception room where the couples and their loved ones gathered to make the marriages official in Rome's city ledger. Marino transcribed the date and locations of their weddings, including in Spain, Portugal and the U.S.

Marino said Saturday was an important day in the fight for equal rights and that "the most important right is to say to your companion 'I love you' and to have that be recognized."
+ The federal government will now recognize marriage equality in Indiana, Oklahoma, Utah, Virginia and Wisconsin. In Arizona, a federal judge ruled that banning gay marriage is, um – big surprise coming up – unconstitutional. A similar ruling in Wyoming is on hold until October 23.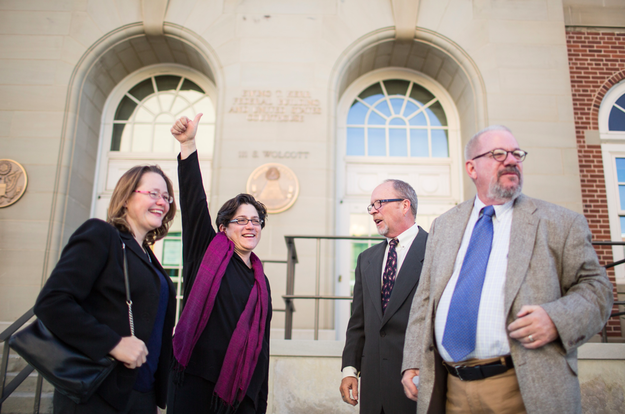 This Cat Can't Even
Have you ever seen a pile of leaves and just gone off the chain? Well. In the words of a decent man, you are not alone.