Today we have enlisted the help of a young lesbian nymphette who will share her sexual wisdom with you because there was a snowstorm and no airplanes left the city so she was unable to fly home from the airport and it was past Mugging O'Clock in her far-far-away bad-part-of-Bushwick neighborhood [fun fact: Bushwick inspired the set for Michael Jackson's Beat It!] and so here she is at Autostraddle HQ. If anyone else is looking for a place to crash, I hope they are prepared to be a temporary intern.
Okay so here's J**IA, she has decided to undertake the task of seeing if you guys will TALK ABOUT SEX.
Let's begin:
OPEN THREAD So… there is a lack of lesbian sex information on the internet that is not titled "Lesbians with big tits lick pussy for you!" (and other similar titles). I think that it is time we actually start talking about lesbian sex because we are not straight men and we actually know what we are talking about. The topic for this week is fairly innocuous for those of you who are shy (and if you are still to much of a pansy face you can make up a fake name and e-mail to reply anonymously. Riese says Autostraddle COO Brooke used to fill in that "email" blank with "why@doyouneedthis.com.").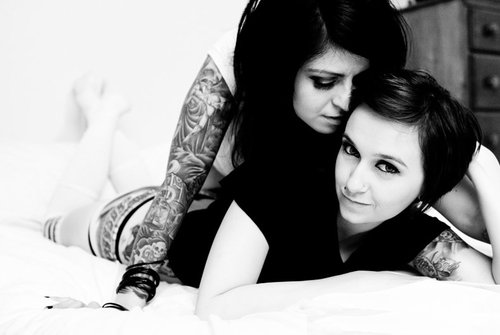 Tops and bottoms. What do you think? Is it that simple? Is this something you consider when on the prowl? Do two tops have really bad sex cause they just fight for control the whole time or does one part usually resign? Are we intrinsically dominant or submissive, or does it depend on the other person we end up with? Discuss…!
While you think about it, here's some more links for you … starting with Sugarbutch's "Reconciling the Identities of Feminist & Butch Top."

ACTUAL GLEE: Spring awakening clip Lea Michele/ Rachel Berry Topless in an artistic fashion – SO if you are awesome and care about Broadway you will already know about this, if not I will educate you. Broadway=Amazing (which sometimes = boobs). (@fleshbot)
J*L*A'S BABELAND GIFT GUIDE: Did you know that if you get a sex toy gift for your girlfriend or boifriend or lovah it's like getting a gift for yourself? True story.
Lifelike Buck Dildo: This has a nice size, 6″ x 1-13/16″. Realistic looking and feeling without any awkward balls. Can be worn with a harness or you could just hold it and pretend.
Best Lesbian Erotica: Great for outloud reading sessions, or in your head reading sessions, or freaking out the nosy people on the train reading sessions.
Candy Bar Vibes: ummm they look like candy, but they are not…
G Twist vibrator: This is the only brand that [redacted] didn't break. Try them all cause apparently this company makes a sturdy vibe.
I Rub My Duckie: If you still live at home or have a nostalgic outlook on life, this could be perfect for you!
Organic Lube: Slick, wet, organic. I don' know if it is any good, but at least it is organic!

Thanks J***a! Now it's time for some MORE LINKS FOR YOU!
CHRISTMAS: The Eight Sexiest Scenes in Christmas Movie History: Because you want to watch the musical routine from Mean Girls again, don't you. (@nerve)
CALL GIRL DIARIES:Reality and Faux Ho Bloggers: "Sex work is difficult to articulate; it's the kind of job that you only totally understand if you've done it." And since most who have done that type of work are loath to openly admit it, sex workers can have a hard time finding other women to identify with. Having one's internal experience accurately described is incredibly valuable for most marginalized individuals precisely because the reality of their lives is largely ignored or devalued. When readers express their gratitude for the all-too-uncommon sense of being made visible, the blogger feels validated both in her writing and in her lived experience. It's hard to overstate the power in that. (@carnal nation)
JERK OFF: FapMapper let's people mark where they've masturbated so dudes can keep track of where lezbians can find their little babies and sperm-blast those suckers into their uteruses. Or uteri. Whatevers. (@huffpo)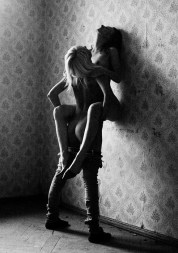 SEXY TUMBLR ALERT: Pink Taco Lovers. Trust me!
BISEXUAL: Confessions of a Teenage Bisexual: "When talking with gays and lesbians about when they first knew, it's not uncommon to hear stories of early childhood same-sex crushes like mine. But I'm not gay, I'm bisexual—and I went on to have lots of boy-crushes, too." (@sexis)
CENTERFOLDS: The 20 Most Oogled Women of Playboy. (@coed)
ORGASM: An education in orgasms, from beginner to expert: Come As You Are.