The final season of Jane the Virgin is underway and it's become apparent that the show's going to pull out all the stops — and, probably unintentionally, shift the conversation about lesbian and bisexual representation on TV into a whole new era — on its journey into the sunset.
A year after Jane the Virgin premiered on the CW in 2014, GLAAD published its last Network Responsibility Index, not because they felt like LGBTQ people had "won" in terms of representation on TV, but because the massive increase in LGBTQ characters over the previous few years meant it was time to turn the conversation from quantity to quality. That's the world Jane landed in, one that would have written off Luisa Alvar — a recurring lesbian central to the story's plot — without question only a few years earlier. In 2014, though, it was okay to start asking if having an erratic lesbian character struggling with addiction and in love with a bisexual psychopath was, well, okay.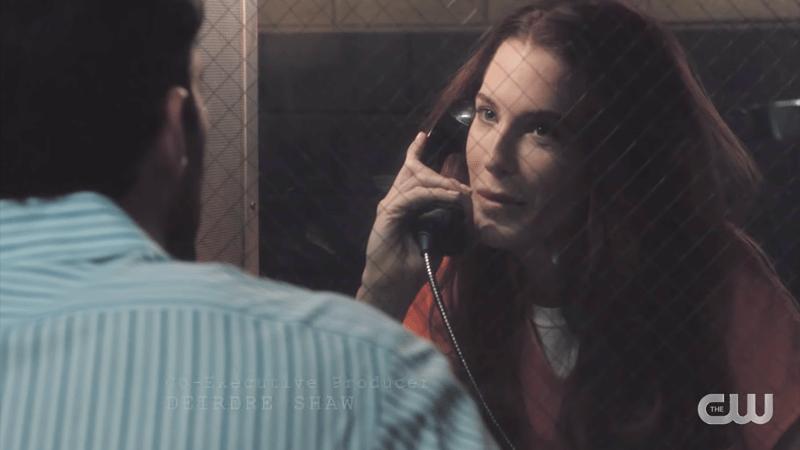 For me, the problem with Luisa and Rose wasn't that their characters or even their love — a step-daughter and a step-mom — was "problematic"; it's that the show didn't know how to fully integrate either of them into the larger story, so it reduced them to one-dimensional caricatures at times and ultimately shuffled them mostly off-screen. Their romance was sexy, for sure, but it didn't have the gravitas or emotional resonance or character development afforded to Jane and her beaus.
During Luisa and Rose's on-again/off-again romance, queer viewers began reading Petra's feelings for Jane as romantic, and while the writers were never going to settle the show's main conflict — the Rafael/Jane/Michael love triangle — by having Jane fall for anyone else, they decided they would lean into Petra being queer. And so they introduced another Jane. Jane Ramos. JR. Over the course of season four, Petra fell for her. What was shocking to Petra and the audience wasn't the fact that Petra caught real feelings for a woman; it was the fact that Petra caught real feelings at all. Her confidence turned into lovable, relatable self-doubt. Her impenetrable emotional armor gave way to a vulnerable gooey center. She questioned her own motives. She checked her own scheming. And unlike many shows, which would have responded to a queer Petra/Jane chemistry read by forcing Petra into a relationship with a man and refusing to let her share another scene with Jane, the show used Petra's blossoming love story with JR to deepen her relationship with Jane.
For a show that delights in the absurd, Petra and JR's love story felt as authentic as any I've ever seen on TV.
But even that surprise couldn't have prepared me for the season five premiere, which featured not one queer woman, or two, or even three — but four entire gay ladies with their own stories and intersecting ones too. For Petra, everything she and JR had seen and done, every lie they'd told to themselves and each other, every bloody mobster in a giant bear suit they'd shot only reaffirmed Petra's singular love for JR. But for JR, she couldn't get past the lying. They seemed like they were really, truly over.
But they weren't! JR returned last week! A fake butt dial leading to a text leading to another text leading to an in-person meeting — with, of course, Petra's mom attached to her by a pair of handcuffs. Petra's mom tried to turn JR off of her daughter by selling her out for every nefarious thing she'd ever done. But when she spat that Petra is actually a brunette, a fondness broke over JR's face and she said, "That I know." Petra promised never to lie to her again, said she'd rather do anything than live without JR. And so JR forgave her, and chopped her free from her handcuffs with a giant axe she just had lying around in her kitchen.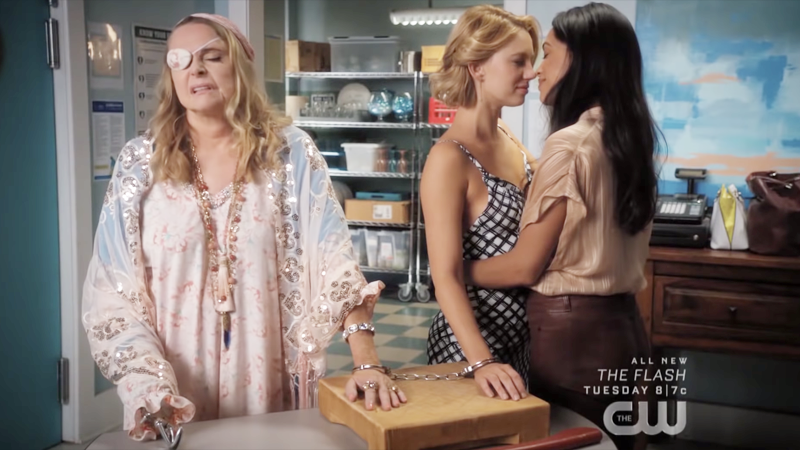 Luisa, she's still here too — when last we saw her in the premiere she was in a room surrounded by vegan donuts, a gift from Rose to try to woo her back. Rose? Well, she's in prison, but she's got a team of lady mercenaries at her disposal and of course she's the one who gave Michael amnesia. And also of course the only person she'll explain why to is Luisa.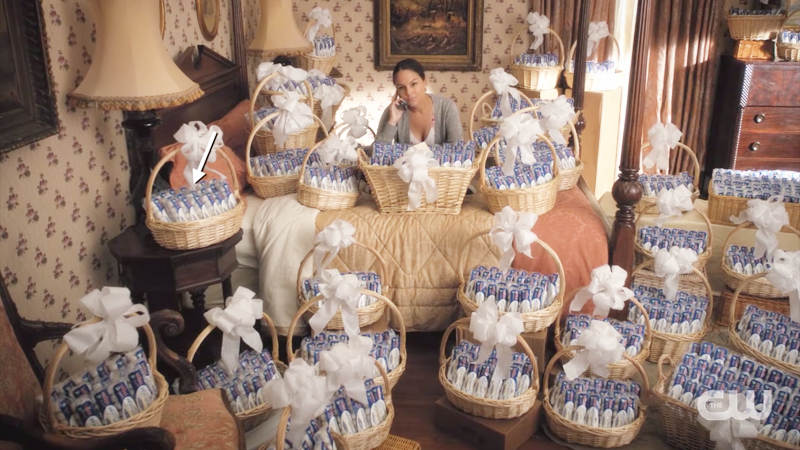 The year GLAAD pulled the plug on the Network Responsibility Index, Riese asked, "At what point are there enough LGBTQ characters that no single instance of misrepresentation is significant enough to be condemned?" Jane the Virgin took that question and pushed it further. When can you lean into a gay trope to skewer a stereotype? And when can you flip a trope on its head to punch viewers lovingly in the gut? Not: Who shot JR. But: Who did JR shoot? How about a seemingly serious bisexual guest character turned into a cartoon psychopath? And a cartoon guest character turned into a fully realized queer woman who snaps the word "bisexual" at her ex-husband when he calls her a lesbian? What about a comic book villain-style tragic love story between two women played right alongside a swoony, sweeping, resonant love story between another two women?
When is a buried gay okay? Maybe when you unbury her and have her seduce her ex-girlfriend wearing a mask of someone else's face before revealing herself; and follow her resurrection with the gay unraveling of another character at the hands of Rosario Dawson.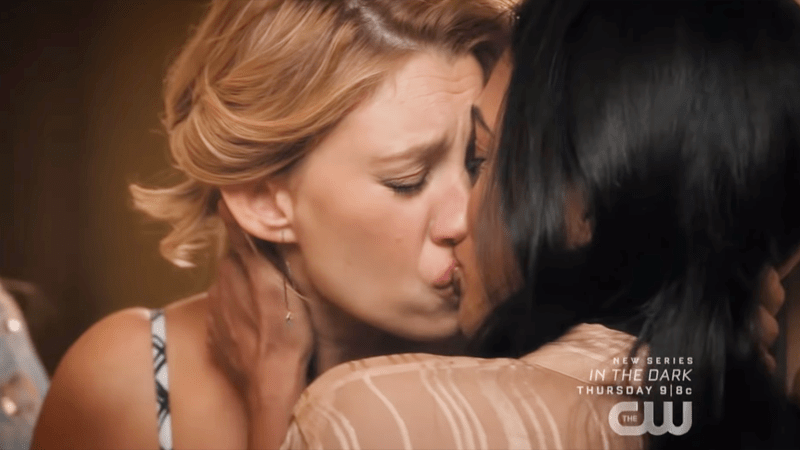 I'm old enough to remember when the only way you could see four queer women on one episode of TV was to watch The L Word. Jane the Virgin has changed the game.