Happy Sunday Funday! I turned 21 this week and a bunch of celebrities are making the world happier, gayer, and a little better. That means it's time for Mimosas! And brunch. With your girlfriend, on a rooftop balcony.
Gay People Are Making Strides in Your Government
I know there's a huge debt crisis on but stop worrying about it. Because right now, where you are, there are a couple of gay people potentially getting involved in the issues you care about. And even better, they're women.
++ In Charlotte, North Carolina, LaWana Mayfield is running to become to first openly LGBT member of the City Council. Ever. Mayfield is an out lesbian and raised $6,000 for the contest between April and June. She is a community organizer challenging a four-term incumbent in the primary. Does it get any more badass?
+ And just because it might come in hand: Equality Illinois has recognized 23 local and international law firms committed to LGBT equality in their workplaces. So if you'd like to be one of these lesbian frontrunners one day, it might be a strong starting point.
This Man is Making Things Easier for Gay People Around the World
Hector Gomez came to Quebec City as a refugee, claiming that status because his native Colombia wouldn't protect him from violent gay-bashing. Now, he leads a nonprofit in Montreal to bring gay people to the "safe haven" of Canada. He named it Beyond the Rainbow, and it's also a support group for recent immigrants who feel alone:
"When you come to Montreal as a gay political refugee, there isn't anyone waiting for you at the airport with open arms. You feel abandoned and alone .. If you don't speak French or English, you can easily isolate yourself in circles where you'll find the same homophobia you tried to leave behind," says Gomez. …
"The most difficult challenge with these meetings is convincing newcomers they are in a safe environment and that it is okay to be gay in Montreal … It often takes two or three meetings before new people open up and start making new friends."
 Same-Sex Marriage is Still Legal in New York State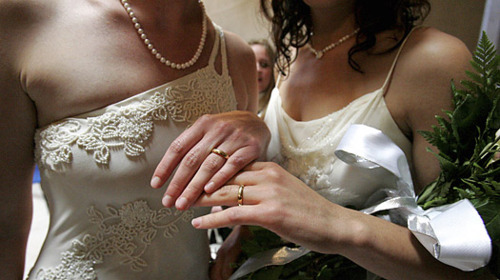 Gay marriage is legal in New York…still. And everyone is really excited! …Still. And people are doing it, all over the place. Getting married that is. Still.
+ 24 gay couples got to be married at Pop-Up Chapels in Central Park, which sounds both cute and like a good excuse for picnics and scheduling rides on sailboats.
+ Michael Markiewicz, CPA and Certified Financial Planner, has been hired by Fogel Neale Partners, an accounting firm, to cater specifically to LGBT married couples in New York City. He brings perspective because he's a homogay, too.
+ Alaric Flower Design in Manhattan will give a discount to the first 10 LGBT couples purchasing wedding flower arrangements from them this week.
Mad Men is Finally on Netflix Instant Watch
On July 27, I turned 21 and received a gift from the Internet: Mad Men on Netflix Instant Watch.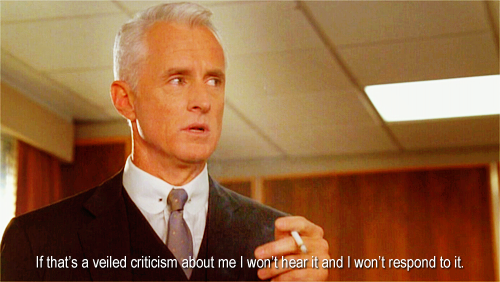 Because it was my 21st, I immediately looked up Mad Men cocktail recipes. I love Dry Martinis:
+Cracked ice
+2 1/2 ounces London dry gin, such as Beefeater
+1/2 ounce dry vermouth, preferably Noilly Prat
+Green olive for garnish
In mixing glass or cocktail shaker filled with ice, combine gin and vermouth. Stir well, about 20 seconds, then strain into martini glass. Garnish with olive and serve.
Hollywood
I love California, and prepared for my eventual life in Los Angeles by going through every page of this gorgeous, retro, introspective piece on Hollywood by Slate.
Ellie Goulding: Starry Eyed
The US version of Ellie Goulding's "Starry Eyed" is here:
Amy Winehouse Belongs to The World
Mitch Winehouse stood outside of his daughter Amy's flat to give her clothes to her fans:
"There are Amy's T-shirts. This is what she would have wanted – for her fans to have her clothes," Mitch told the crowd. As he handed out the items, a pair of Amy's signature ballet shoes were visible in his back pocket, reports MTV.com. 
"God bless Amy Winehouse," Mitch added before riding away in a taxi. 
Before leaving, he'd dispersed several of the "Rehab" singer's tanks tops, sunglasses and other trinkets, reports the Sun, which also said Amy's family kept her prized guitar and notebooks.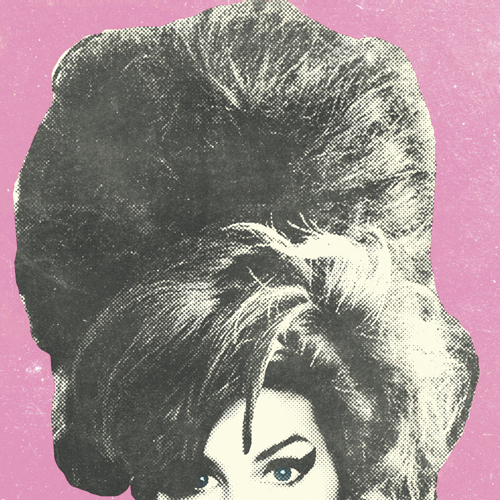 Denise Richards Had A Lesbian Affair
Charlie Sheen's ex-wife and one of the most beautiful women in the world ever, Denise Richards, opened up on Howard Stern about having a lesbian affair, saying she and the other woman involved were "curious." She wouldn't reveal the other woman's identity but noted that she was a well-known figure as well. I'm not actually that interested in who it is, but I bet she enjoyed this scene from Wild Things, one of Richards' many lesbian movie scenes:


Neon Hitch Announces A Really Gay Tour
Neon Hitch has been described as a "firecracker" and is a former trapeze artist. And now, she's coming to a gay club near you – because she's going on a monthlong gay club tour that commenced on the 28th. Find out if she's hitting your city.
Baby Tigers
Because not everyone likes lions, apparently.