Hi, queermos! Happy Sunday Funday! It's been so long since I fell asleep or woke up at a normal time that I legitimately may collapse involuntarily at some point today. But at least I'll have this good news to think of as I'm goin' down!
Two Thirds of US Voters Think LGBT Discrimination Should Be Illegal
Is Congress listening? Nope. Never. But it's the thought that counts! So here's to you, 69 percent of American voters (for real).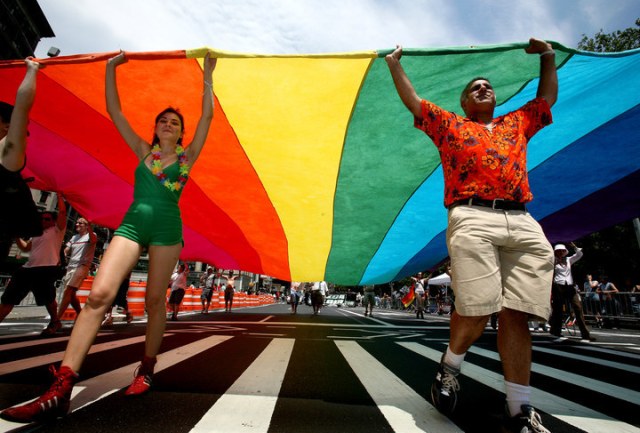 Puerto Rico Isn't Defending Their Gay Marriage Ban
The commonwealth's Justice Minister officially put to rest Puerto Rico's defense of a ban on same-sex marriage Friday.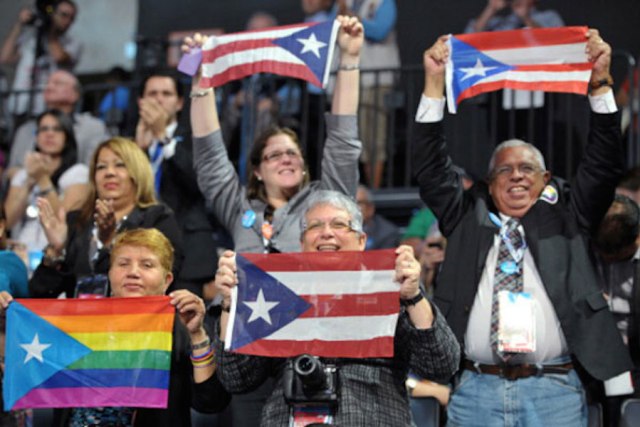 "Because of sexual orientation, Puerto Rico has denied rights that others enjoy,wp_postsJustice Minister César Miranda said at a press conference in San Juan, the Washington Blade reports. "This is not correct."

Puerto Rico is one of the few places in the U.S. where a federal court has upheld a marriage ban. U.S. District Judge Juan Perez-Gimenez did so in February, and his decision is on appeal to the U.S. Court of Appeals for the First Circuit.

Gov. Alejandro García Padilla's administration filed a brief with the First Circuit Friday, saying it "cannot responsibly advance before this court any interest sufficiently important or compelling to justify the differentiated treatment afforded so far to plaintiffs."
Variety of States: "F*ck Ex-Gay Therapy"
Nobody likes you, conversion therapy. Go away. In Oregon, Iowa, and Colorado, advancing bills could end it entirely.
Presbyterians Added Same-Sex Marriage to Their Constitution
The Presbyterian Church  became the largest Protestant group to recognize gay marriage and allow same-sex weddings in every congregation Tuesday when leaders approved redefining marriage in the church constitution, a change which will go into effect June 21 pending approval from top leaders and regional bodies. YAY!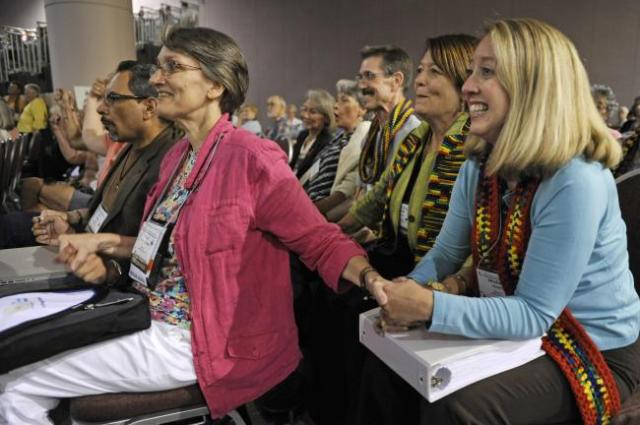 CORGI RACE
Thank you, Jezebel. I needed this.
https://www.youtube.com/watch?v=KB0LoiEarsA