If last week's episode of Grey's Anatomy was a ten-gallon bucket of lettuce, this week's was an endless smorgasbord of unparalleled deliciousness, starting with this tweet from producer/writer Andy Reaser.
https://twitter.com/AndyReaser/status/578584926737465344
Well. That is either terrifying or AWESOME. Let's dive in face first, shall we? Because God knows everyone else is.
There is a lot of kissing that needs doing this week at Grey-Sloan Memorial. April is back at work and she wants some sexual healing, something fierce. She sprints up to Jackson talking exactly one hundred miles per minute, then shoves him into a supply closet and attacks his face with her face. Jackson says a dumb thing, as boys are prone to do, and April snatches up her coat and stalks out of the closet.
AMELIA. THERE IS AN OWEN STUCK TO YOUR FACE. Gross. Luckily Owen's pager goes off and he leaves. I do not want his face near Amelia's face. Twenty paces between your faces at all times, if you please.
One last bit of kissing: Callie and a very pretty new lady who is wearing an unfortunate bubble gum pink mom-cardigan. It's their first date (Callie and New Lady, not New Lady and her cardigan) and New Lady has followed Callie back to the hospital after Callie got paged to the trauma that thankfully saved Amelia from Owen's face. They shuffle about and do that awkward "Okay, well. Right, then. So…wp_poststhat you do at the end of a first date, and then New Lady just goes for it, swooping in and kissing Callie right on her mouth. GIRL. Get in there.
Then Arizona wanders in and makes the saddest face. It's like watching someone punch kittens. Complete boner killer. To lighten the mood, Callie just strips right in the middle of the hallway.
Time for the Patients of the Week! A very pretty pregnant woman named Claire and her husband were minding their own business and playing some punk rock music in their living room when a car crashed into their house. The dude is seriously injured, screaming and hollering and dying a time or two, and it doesn't look good for Meredith's streak. Callie and Meredith haul him up to surgery.
We're gonna pause this recap for a hot second so I can issue a retraction and an apology. I said last week that I wasn't particularly fussed over Maggie. I would like permission at this point to retract that statement and revise my remarks, because in just a second, something is going to happen that made me stand up on my bed and shout "FUCK YOU!wp_postsat my television.
In the pit, Ben, Maggie, and a handful of paramedics are bringing in the guy who drove his car willy-nilly into that living room. The doctors and police officers think he's drunk or high or some shit, because he's belligerent and talking about shoes and refusing to stay on the backboard, and when Maggie tries to examine him, he hauls off and punches her in the face. What the fuck, bro. NO. That is not okay with me. That is not okay with anyone. I had no idea I cared so much about Maggie until I saw her unconscious on the ground, at which point my level of caring was: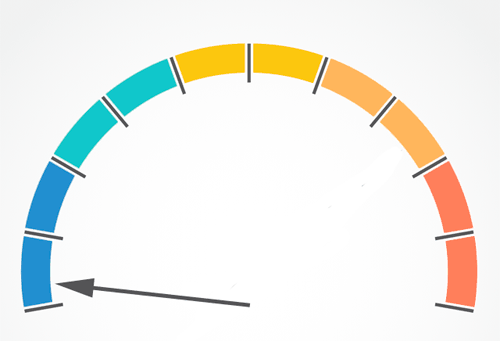 Ben and Bailey haul ass over to make sure Maggie is okay, while Webber holds the guy down. I thought for a second that Webber was holding him down by the throat a' la I'm going to choke you now for hitting my kid in the face, but no, he's just holding him down so that the orderlies can fetch some restraints. As they're strapping him down, a woman comes running into the ER yelling "Martin! Martin!wp_postsWebber asks her if her husband is drunk. "No,wp_postsshe says. "My husband has Alzheimer's.wp_posts
Well. Fuck.
Things aren't going so well for Meredith. In addition to some woman answering Derek's phone, her patient is in the weeds. Her patient has a shattered pelvis, some shredded veins, and an orthopedic surgeon who can't stop thinking about how bamboozled she is that in her ex-wife's place of business, her ex-wife walked in on her kissing another girl in the big huge hallway, right out in the open! How shocking! Callie rambles on in her Callie way, talking about how she can kiss whomever she pleases. Meredith reminds the room at large that Arizona was kissing whomever she pleased while still in the matrimonial state.
Not to be outdone, Maggie serves up a dose of volcano mouth in the other ER, talking about "ffs, find a responsible caregiver so your husband doesn't mow down people in their own living room like this is Pretty Little Liars!wp_postsShe's not wrong, but she would probably not being saying it, and certainly not so baldly, if she knew that every time Webber does the P in V, his lady-love gets Alzheimer's. With the memory of how painful it is to stick your head up your own ass fresh in his mind, Ben tries repeatedly to change the subject. Maggie frowns and offers him a glass of water.
Maggie, Jo and Arizona are cleaning Claire's head wound, talking about how Claire's husband is in a punk rock band. Arizona says that she used to like punk rock. When Jo laughs in her face, Arizona insists that she used to "rock the heavy eyeliner and had some t-shirts.wp_postsCan you even imagine? Arizona in ripped skinny jeans and smudged eyeliner, looking like she just rolled out of bed? Let's all just sit and ruminate on that for a second, shall we?
Done?
No?
No prob, just let me know when you're ready.
Now? Good, okay.
One minute Claire is sitting up and talking, and the next she's seizing. Bailey jumps in, and the four of them hold her steady while pushing whatever meds it is they use to try to stop seizures. Nothing is working. Just as they're getting ready to put her under to deliver the baby, she flatlines. Arizona shocks the hell out of her, but it's too late. They call Time of Death. Almost immediately, they move back in, grief on their faces, and start CPR on Claire. As long as they keep her blood moving and oxygen flowing into her lungs, the baby is alive. 
The driver, Martin, has woken up from surgery with full mental capacity. Turns out he had a build-up of fluid in his brain that was causing Alzhiemer's-like symptoms, but a tiny tear in the sheath around his spinal cord that resulted from the car crash caused the fluid to drain. He'll need a shunt to stop the pressure from building up again, and then he'll be fine. His wife will have him back.
I've been watching this show for eleven years now, and what follows is one of the most well-acted, well-edited, and heart-wrenching things I've seen. Martin's, reciting I Arise From Dreams of Thee to his wife, overlaid with a team of doctors in trauma gowns trying to rescue a living baby from his dead mother.
Oh lift me from the grass.
I die, I faint, I fail.
Let thy love in kisses rain
On my lips and eyelids pale.
My cheek is cold and white alas,
My heart beats loud and fast.
Oh press it close to thine again
Where it will break at last.
Jo breaks down into tears and flees from the room. Alex carefully places the baby in an incubator and wheels him away. Callie and Arizona, because they are lovely and perfect, both go to the NICU to check on him. After Alex assures them that he's fine, Arizona awkwardly shuffles over to Callie, saying, "Hey, so, about earlier…wp_postsCallie does a murderface and tells Arizona that she'll kiss whomever, whenever, wherever SO THERE.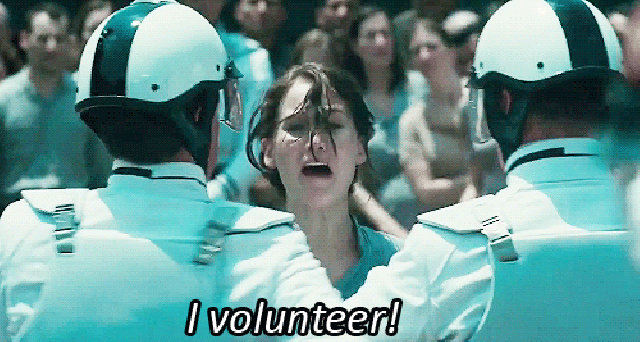 Everyone is super happy for Martin—everyone except the police, who still want to know why there's a dead woman and a car in her living room. Unable to face living with knowing what he's done, Martin decides against having the shunt placed. Since he can't forget this one thing, he'd rather forget everything. What a load of bullshit. His poor wife.
Meredith's patient, the poor guy, has lost his wife and he doesn't even know it. He's got a son in the NICU, and he doesn't know that either. He's still unconscious and in terrible shape. He codes, and Meredith rushes into his room to keep him alive. She doesn't really believe in the streak, I don't think, but the thing is, it isn't really even about her. It's about Jo and about Edwards, and about living day in and day out in this place where death is a constant. They need to believe that someone out there is stronger than death. They need some kind of hope, because it's all that keeps them from losing it.
You guys remember the hallway of gurneys where Meredith et al used to hang out when they were interns? She's down there again, lying in the dark and thinking about committing every crime. Just every single one of them all at once. Callie comes down to sleep, and Meredith starts interrogating her.
Meredith: Did you know when Arizona cheated on you before you knew she cheated on you?
Callie: The fuck?
Meredith: Plus also too George. Did you know when he was diddling Izzie?
Callie: Who?
Meredith: Your husband, George.
Callie: …are you proposing to me, or nah?
Maggie and Alex find their way to the Gurney Hall and they all curl up together like a pile of kittens, and I am aching for Cristina right now, but it's bittersweet finally. She was always too good, and her dreams too big. Meredith has other people now, and they'll never be Christina, but she's found a family and they're tiny and broken, but they love her.
Okay, quick wrap up for April and Jackson. He's lesbianing all over the place and trying to get April to talk about her feelings, but April literally just wants to stop being treated like a fragile flower. She shouts in Jackson's face a bit, and that works for him, I guess. He shoves her up against the car and they do some more kissing. Then they climb inside and do some other stuff. I am solidly team whatever their namesmush is.
Waiting for the Elevator Of All Things Big And Small, Arizona tries again to approach Callie about the kissing.
Arizona: I need to talk to you about Heather.
Callie: HEATHER HOGAN?
Arizona: No. Well. Kinda. But No.
Callie: Then I'm not interested.
Arizona: No, but the thing is, that other Heather? The one you were lesbianing with in the hallway? I too have lesbianed with her.
Callie: Ah. Well.
Arizona: After we'd been lesbianing for about ten minutes, she wanted me to get her name tattooed on me.
Callie: Sounds legit.
Arizona: And when I wouldn't, she, you know. She attacked me with a steak knife. She's Steak Knives.
Callie: THE Steak Knives?
Arizona: No, Callie, the other Steak Knives.
Callie: Oh fuck.
They giggle and make significant faces at one another and Callie thanks Arizona for helping her sidestep that big ol' bag of crazy. Goooooood, you guys. I'm still not sure where I come down on End Game for these two, but this whole exchange is so adorable and so fond, and wouldn't it be so lovely if they could become friends who actually care about one another, instead of wives who can't stand the sight of one another? Wouldn't that be so good?
Next week: Derek Shepherd. Ugh.
Where are you guys on Calzona? End Game or adorable besties?