It's Sunday Funday, bear cubs! That means it's time for another roundup of good gay news. LET'S GET INTO IT.
Sweeter Than Honey (Maid)
Honey Maid thinks you're wholesome, damn it — no matter what.
Laverne Cox Loves You
Laverne Cox is speaking up for trans high school student Andraya Williams.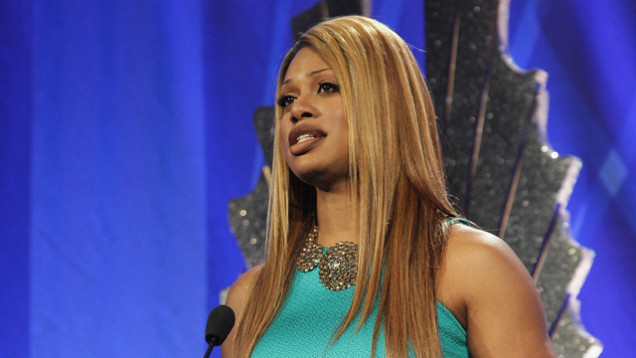 I was deeply saddened to read news reports this week alleging Andraya had been harassed by security at Central Piedmont Community College (CPCC), where she is attending college. She allegedly was harassed by school security just for using the bathroom. This is the kind of systemic discrimination that often makes trans people feel unsafe just living our lives as well as pursuing our dreams. I applaud Andraya's courage in speaking out against this kind of treatment not only for herself but for all women and trans people who experience discrimination all around this country and the world.
Straight White Male Hotline
Need help? Call 1-800-Have-A-Cry.
All Around The World
+ Don't Cry for Me, Argentina: Umma Azul will be baptized in a Roman Catholic church — with her well-connected Godmother, the President, and her two moms by her side.
+ We Ride Together, We Die Together: Berlin has opened a lesbian-only cemetery.
+ Adventures in Netherland: For Dutch lesbians, making their partner's kids their own has never been easier.
+ Baby Steps in Russia: A district court in Kostroma, Russia, has declared a ban on LGBT protests illegal, giving two permission to proceed.
+ Get Ready, Ohio: A federal judge in Ohio is about to ask that the State recognize same-sex marriages from other states.
Congratulations, Tracy Baim!
Tracy Baim, cofounder of Chicago's leading LGBT newspaper Windy City Times, will be honored with a Lifetime Achievement Award for excellence in Chicago journalism.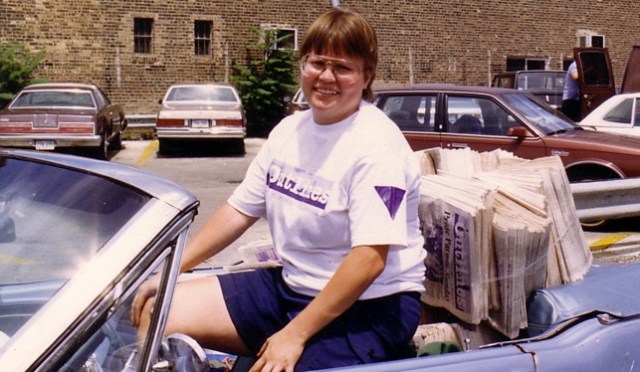 Fly High, Lesbian Penguin
Missy and Penelope, one of the world's only lesbian penguin couples, are headed to Ireland for a new life.