by Cara and Rachel
There's been so much discussion about the battle to get the Affordable Care Act passed you may have let your focus slip from what the ACA is actually for — trying to make it easier for people (like you!) to access healthcare. The ACA, aka "Obamacare," isn't a health care plan in itself — it's a set of laws that requires almost every citizen to have a health plan (or pay a penalty), and standardizes the process for getting one. It also sets minimum standards for those health plans, offers subsidies that will help a lot of people better afford insurance, and changes some eligibility requirements for federally funded programs like Medicaid. As the deadline for January coverage approaches (it's December 23rd!), here's a guide to what the ACA actually means for you, and what you have to do to get in on it. First, let's quickly run through some of the questions you might have.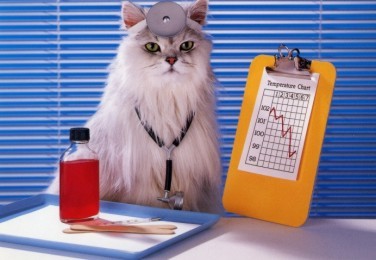 I don't have health insurance. Can I just keep not having  health insurance?
Probably not. There are a few situations in which you aren't required to have insurance, but part of the ACA is that everyone is supposed to have to have insurance for real now. Or, more accurately, you don't have to have it, but you'll have to pay a penalty if you don't, so.
I do have health insurance. Do I have to change anything about it or switch to Obamacare?
If you already have insurance, you're probably good to go! It's worth checking out whether anything about your situation has changed — if the plan you already have has been updated, whether Obamacare might be cheaper for you, whether you might be newly eligible for Medicaid — but there's no requirement to have Obamacare specifically, just health insurance, any health insurance.
I'm still on my parent's insurance because I'm young enough to qualify. Can I stay on it?
Sure! You're golden.
I'm turning 26 and won't be able to stay on my parents' plan soon. Should I opt for workplace/school insurance or Obamacare? Which will be cheaper/provide better coverage?
Good question! The answer is gonna vary. You'll need to go to the Health Insurance Marketplace to figure out what options are available to you through the ACA and how those stack up against your other choices. The good news is that the ACA has set new standards for what ALL health plans are required to provide, so it's possible that if your options for coverage were underwhelming before, they may now be beefed up a little in terms of what they'll cover. Obamacare does have built into its infrastructure that it tries to provide subsidized plans for people, whereas your employer probably doesn't, so there's that.
How much does Obamacare cost?
This is complicated because "Obamacare" isn't one singular plan; it's more of a way to encourage and assist people in accessing a variety of different insurance plans.  So there's not one simple answer to this. For many people, Obamacare will be cheaper than other options; for some people, that won't be the case.
I live in one of the states that opted out of the exchange. Does that mean I can't get Obamacare?
Nope! You can still sign up for it! Things in your state are gonna be different, though, especially as relates to Medicaid. We're gonna talk about this more later on, so keep reading.
I keep hearing about Obamacare and abortions and birth control. I don't really know why. Does Obamacare cover abortions?
Again, this is gonna vary, because Obamacare isn't one thing but a gateway to many things. You could say it's one ring to rule them all.  (One NuvaRing? I'm sorry.) Obamacare does require all plans to cover preventative care, so birth control, implantable birth control devices, Plan B and more are definitely covered. But Obamacare doesn't require plans to cover abortion.
I'm trans*. Does Obamacare change anything about healthcare for me?
Possibly! One thing the ACA has done is codify Title VII federal nondiscrimination protections into healthcare, which should ban discrimination based on gender identity and require that your physician treat you with the same respect, dignity and quality of care as a cis patient. (This should also apply to places like rape crisis centers, drug rehab programs, and veterans health centers!) The ACA has also secured funding for cultural competency trainings for healthcare professionals, which means there's a greater chance your doctor will have a clue about your specific health concerns and experiences.  However, the ACA doesn't require that plans meet any level of coverage for transition-related healthcare, and so it's still possible for insurance plans to refuse to cover transition-related expenses. For more information, check this out.
Does the Obamacare website even work? Can I use it now?
Yeah, more or less. I mean, it's not like we have the option to sign up for Obamacare via carrier pigeon or trained capuchin monkey, so you might as well try it. Good luck.
Ok, but how do I actually do all of this stuff? How do I find out if I'm one of the people exempt from the insurance requirement? Do I qualify for Medicaid now? I'm confused. Hold my hand.
YOU ARE IN LUCK. We will now explain all of these things in even greater detail. Check out the next page!
Pages: 1 2See entire article on one page