"It was the best of times, it was the worst of times, it was the age of wisdom, it was the age of foolishness, it was the epoch of belief, it was the epoch of incredulity, it was the season of Light, it was the season of Darkness, it was the spring of hope, it was the winter of despair, we had everything before us, we had nothing before us, we were all going direct to heaven…"
+
Well that last part is certainly true; I mean, my ticket's booked and all. But it really is the best/worst time of the year for gamers the world over, as opined by the above entirely-obscure-not-cliché-or-prone-to-misuse selection of apocryphal text that I've dredged up from a classified spring of literary secrets for you. This time of year we struggle rung after rung up the ladder of huge new gaming releases, only to be kicked down a notch every passing Tuesday.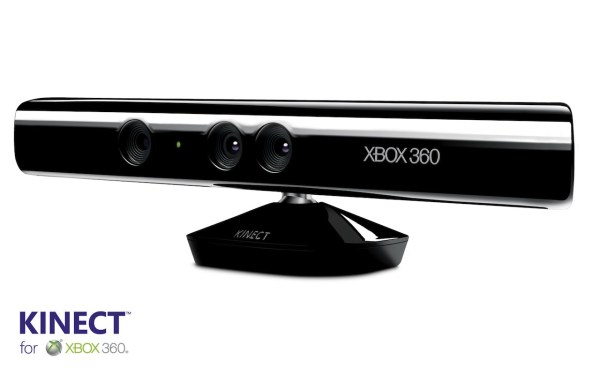 It really began at the end of the summer, of course, but things hit breakneck speed with the release of Kinect. Microsoft's Kinect hit stores after much creepy, Cirque du Soleil fanfare, adding yet another device to our living rooms to make us flail around like total crazy people in deep water. As you likely know, Kinect is Microsoft's controller-free gaming system, so that means at least we'll have fewer cheaply constructed fake guitars and Wiithings to hide when we're trying to lure unsuspecting women into our homes via consensual means. Anyway, as for the luring, this NSFW Kinect video may or may not help. My money's on 'may not.'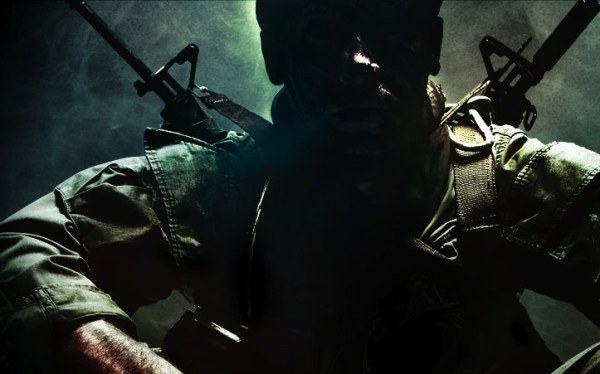 Beyond Kinect, it's a veritable gaming smorgasbord-free-for-all clusterf*ck-right now out there. Seriously, this is like 'Nam, but for games, and in a good way. If you want to stay out of it, I'd suggest giving a stern loved one all of your credit cards and pawn-worthy earthly possessions and taking up knitting, because shit is seriously serious. Last week, Call of Duty: Black Ops launched, and while I may have sworn off CoD to achieve my lofty goals of preserving the quivering remains of my sanity and showering every third day, I actively discourage you from going down the same path because Black Ops looks awesome. Also, for your zombie weirdo fans you can apparently play zombie weirdo mode and slay the undead as JFK and Richard Nixon or some shit.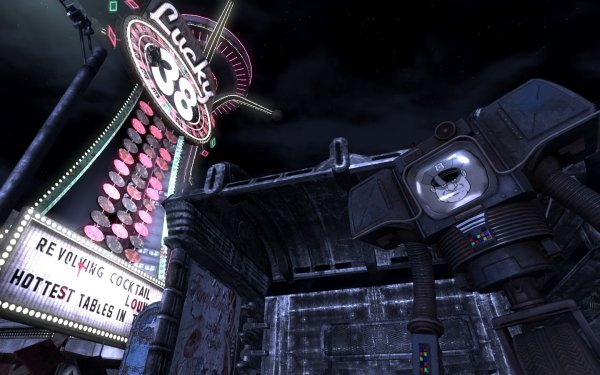 As if that wasn't enough, October's Fallout: New Vegas is the post-apocalyptic epic RPG shooter of your dreams, or my dreams rather, because my sleep cycle now involves many an irradiated desert creature with murder in its eyes. New Vegas captured my heart almost instantly when I was able to customize my avatar to be the gayest little faux hawk-sporting, jumpsuit-clad dyke the Mojave has ever seen, and things have only been uphill since then. October also saw the release of Fable: III, of course, just to make all of us that much crazier about our RPG priorities. I had to resist the allure of Fable: III for the time being, but hopefully there are some among you who can speak to its overwhelming charms or epic failures.
The icing on the horrible horrible cake? Assassin's Creed: Brotherhood comes out today. As though our collective gaming attention deficit states aren't powerless to resist a dapper Italian gentleman leaping around historically-rendered Rome poking people with tiny shivs. I couldn't be more stoked to play as that creepy doctor with the papier-mâché/David Lynch nightmare bird mask, either. And Assassin's Creed: Brotherhood has multiplayer, for god's sake!
This time of year is absolute madness. What's a girl to do?
No really.