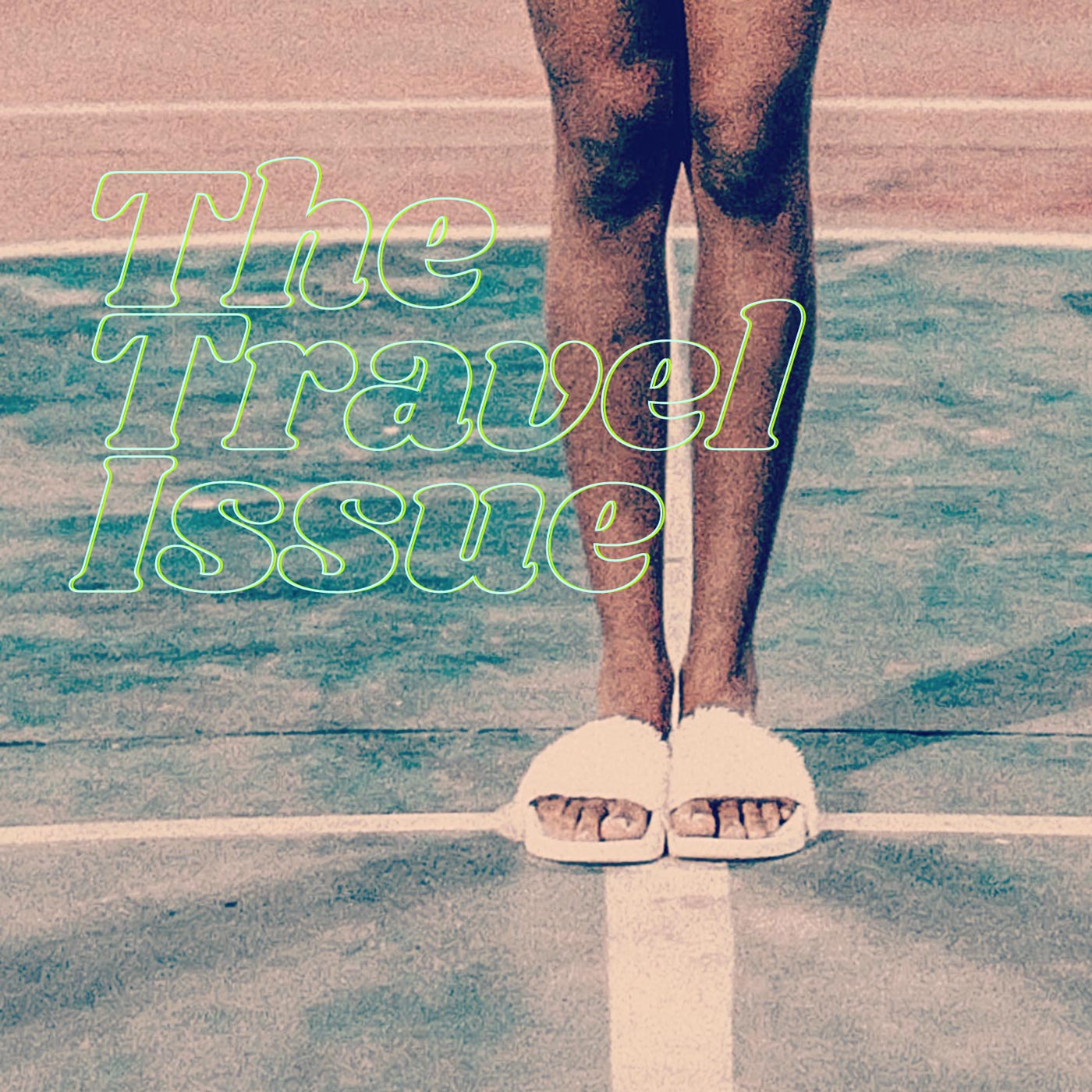 Issue 16
Issue 16
Our summer theme is about all of the bizarre, beautiful, and life-changing things that can only happen because of travel.
These are stories of risk and growth, building connections and realizing when they're ending — all the places we think are worth moving toward and the things worth returning to.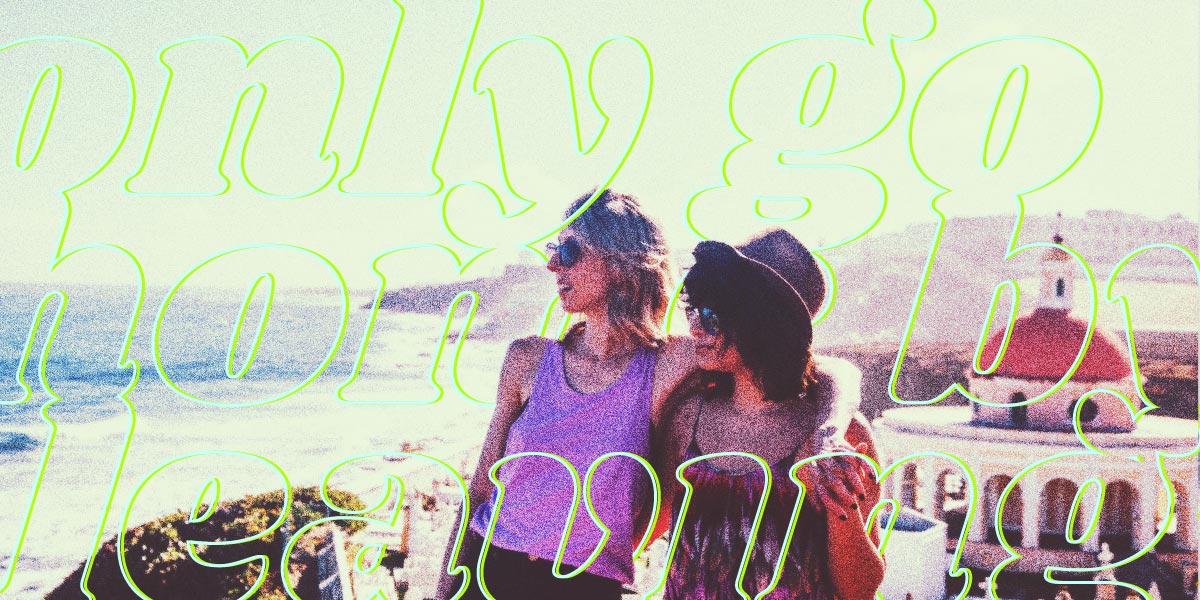 I suppose the truth is my home, then, is in transition — in the in-between of leaving home, and finding another, in that bittersweet knowledge that nothing is forever.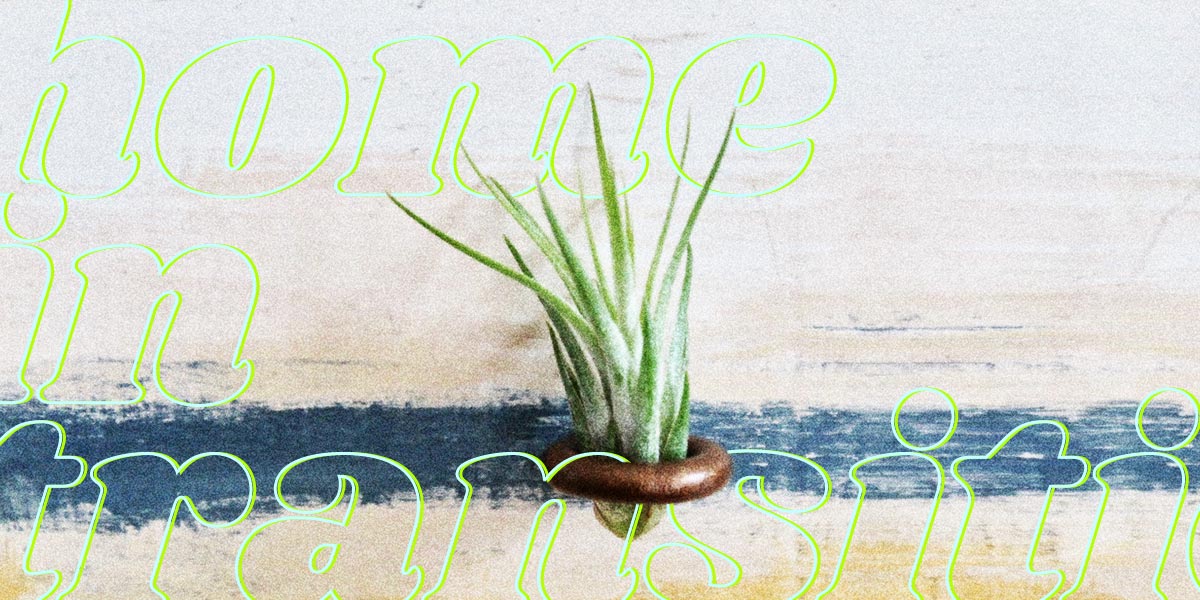 We wanted to learn all there was to learn about each other, as crushes do — but the distance meant we actually did!
When my wife walked out on me, we'd had a trip to Austin booked for months. We decided to take it anyway, and this is how I remember it — and us.
"I ate lemon-filled doughnuts with a woman who made my head spin. I decided that it was her commitment to eating good food, like me, that drew me to her. Every bite was sour-sweet."
I keep looking for labels. When I first read about nonbinary identities, I think of my family, and whether there might exist a word in Polish that means the same thing.
Traveling to see family in Taiwan, the sudden change in beauty standards forced me to contemplate my own. The same features that made me so ordinary at home made me extraordinary in Taiwan. The things that pushed me away from the American feminine ideal brought me closer to the "perfect" Taiwanese woman.
One time my ex took us on a weekend getaway to a notorious suicide hotspot so that I could take a video of them breaking rocks on the beach with a very small hammer.
Once the itinerary is printed and your bag is packed, travel forces us out of our own limitations, the boundaries we create in our heads.
You've probably seen billboards advertising an exotic trip to the country where I was born. In those pictures, the sea is always a clear turquoise – like glass – and the sand is always blinding white, and the sky is always a clear stretch of blue that takes your breath away.
Everything looks better when you're in love, and Nevada City was no exception.
Who Do You Meet on the Greyhound?
A teen dyke wanders around the country in the early 2000's, armed with an Ameripass and a journal. She meets some intense goddamn people and learns far more than she probably would have in college.
coming
8/20
The Journey From Platform Nine and Three Quarters
I had stepped out into the night to pursue that flighty temptress, adventure — but now me and my giant backpack were stuck in the train station exit stall, blocking London's morning commuters from getting through. "American!" one of them finally realized. It rippled down the queue like a hiss.
coming
8/21
A Tourist in the Motherland
My second trip the continent my ancestors were ripped from, I've come back to feel the relief of seeing faces like my own, and the rare ecstasy of blending in. My body is betraying me, I think I caught a bug on the plane or maybe I'm just still hungover from New Years. This is my first detox.
coming
8/22
Looking for Love in the Wrong Place
This past spring, I fell in love with a woman for the first time. When we broke up, I mourned many of the memories we wouldn't be able to make together. It took a trip to France and a ridiculous weekend with my best friend to realize there's another entirely different type of love waiting for me. 
coming
8/26
6 Tips for Navigating Chicago as a (Baby) Black Queer
Tip #2 – "Don't Trust the Internet."
coming
8/27
A Dusty Stretch on the 5
A road trip with my introverted wife and extroverted baby through the reddest part of California makes me question my relationship with strangers and obsession with Rick Steves.
coming
8/28
Getting Stonewalled at Stone Mountain
An awkward encounter at an even weirder place I should have know was problematic — but it was the 4th ofJuly, and I wanted to believe humans were better than that.
coming
8/29
When I Was 16 I Won a Drag Show in Florence
I spent my adolescence trying to be a boy. I wasn't very good at it, but I tried really, really hard. I didn't wear bright colors, I didn't listen to pop music, I didn't even style my hair until I was 17. I certainly wasn't the kind of person to dress in drag. And yet I was. And yet I did. Because when I was 16 I won a drag show in Florence.
coming
9/3
Lady Madonna: How I Learned to Stop Worrying and Love the Kitsch
We erect halves of Cadillacs in the desert and encourage passersby to spray paint them; we build museums to creatures that help us believe in a world that still holds wondrous secrets instead of terrible ones; we look at a dull room and instead of bowing to the belief that safe and muted is the proper state of the world say, "well, this could do with some lime green paint and a waterfall."
coming
9/4
The Bus to Bantayan
There's nothing like a beach date to the Northernmost tip of your hometown of Cebu, Philippines to make you ponder the meaning of love and life as part of the Filipino diaspora!
coming
9/5
Please Don't Touch: A Trans Lesbian Does India
A woman knocked on my car window. We smiled at each other for a minute before the light changed, leaving her in the streets for our 12-course lunch. "Hijra," said our taxi driver. "Like me?" I replied. He thought for a second, looked at me in the rearview mirror and said "Not quite the same."
coming
9/9
Cracked Apart
In the middle of a winter night in 1973, while the residents of a small island fishing town in Iceland slept peacefully in their beds, a crack opened up in a flat patch of farmland and began spewing fire. By the time the earth finished its contractions five months later, a new volcano had been born, half the town was buried under lava and ash, and the island's only harbour had narrowly missed being sealed off entirely from the world.
coming
9/11
Romantic Getaway Anxiety
Being in love and on vacation with your girlfriend can sometimes be overshadowed by the anxiety that comes with being queer in unfamiliar territory.
coming
9/12
Salvadorans Under The Moonlight
A group of queer Salvadoran-Americans visit to El Salvador and bond over shared intergenerational trauma during a ceremony performed one night in their hotel backyard.
coming
9/16
Traveling While Trans
There's a tension between safety and freedom when traveling as a trans women, choices I have to make every time I fly.
coming
9/17
Finding My Innate Rage and Inner Peace in Osun
The first time I ever attempted to climb up the Olumirin Erin Ijesha Waterfalls, I was 18, incapable of telling anyone "no," "straight," and in love with my best friend. The second time I attempted to climb up the Olumirin Erin Ijesha Waterfalls, things were remarkably… how do you say it? Different.
coming
9/18
Rolling My Way Through Europe
The entire time I was waiting for Tanja I was trying not to panic. If we can't find this screw, then how will I make it to the airport? How will I even make it on the plane and shuttle back to the Barcelona city center and then walk another ten minutes back to our hotel? What am I going to do the next four days in Barcelona without a working wheelchair? Just sit inside at the hotel and drink?
coming
9/19
Asbury Park's Queer Community, Post Ruins
What's changed for this historically gay seaside spot as the city has been "rehabilitated"?
coming
9/23
Are You My Home?
The tears came only after I thought about how cowardly I felt for denying my sexuality in order to fit in better, and for how hurt and betrayed I felt that a group of marginalized people I connected with so well would so easily marginalize me.
coming
9/26
The Lost City
Generations of queer nerds have found themselves through the role-playing adventures of Dungeons and Dragons. What compels us to leave home, even just in our own minds? And what do we discover about ourselves on our imaginary journeys?
coming
9/30