When you work for a website / are friends with Riese, and you're doing something vaguely interesting, you're more or less expected to write about it. Despite strong suggestions / all-out requests, I've successfully avoided writing about parenting or my children for two years! And now that's over.
Here are the top three reasons I never wanted to publish anything about the kiddos:
1. I couldn't think of pseudonyms for them.
2. I don't presume anything we / they do is worthy of sharing with the entire world (I mean, except for this).
3. I don't take unsolicited parenting advice / criticism well. At all.
But you write about what you know, and if I know anything, it's these two weirdos who live with me. A little background: I have two boys, *Bon Jovi (12) and Zeppelin (6). The oldest was born while I was still in high school, which made me hyper-aware of / annoyed by anyone a) making broad assumptions about my morals, education or background b) doubting my abilities to properly raise a child based on my age and c) writing off his or my future as pointless. I used to be married to their father and now I'm not. I used to think I was straight and inexplicably miserable and now I know I'm gay and that misery comes from lying to yourself and others. We live in the depths of suburban Phoenix. We do not own any pets.
Bon Jovi Facts:
+ draws
+ writes stories / books
+ doesn't particularly enjoy team sports
+ awesome hair
Zeppelin Facts:
+ obsessed with trains
+ listens exclusively to classic rock
+ swimmer
+ heartbreaking eyes
There's always something really 'fun' or 'slightly complicated' or 'time-sensitive' going on with these two. Also, they require lots and lots of food and water or milk. Like, more than you'd expect. Sometimes I don't feel like preparing an actual 'meal' for them because, seriously, it's exhausting. The key to lazy-but-healthy food preparation is raw vegetables. You don't even have to do anything to them aside from cleaning and cutting — and any monkey can wash and peel a carrot.
But things are a little more complicated now! I'm putting Zeppelin on a gluten-free diet in hopes it'll neutralize a couple of digestive problems, as well as some seemingly unrelated behavioral issues that I'm being told are, quite possibly, related.
See, everyone likes to tell you how different the second child will be from the first, and they're right. Let's not mince words — things were a lot easier with Bon Jovi when he was Zeppelin's age. I thought I was an amazing parent, but it turns out he was just a naturally well-behaved and goal-oriented person. Neat. Zeppelin's a little more… um, colorful! Self-focused! And really, really sensitive! To like, everything. All the things.
So what used to be interesting little Zeppelin quirks are now increasingly becoming an issue at school and at home, and obviously that's a big deal and I'm trying to fix it. With rice pasta…?
According to some doctors and also articles like this, a gluten-elimination diet is a good first step to take if your child is showing possible signs of ADHD, as ADHD and celiac disease have some overlapping symptoms. However, as with all things parenting, not everyone agrees on what's right. Others believe that gluten-free is a (possibly dangerous) fad and that most children would instead benefit from a more personalized and evolving approach to learning and behavior redirection. I agree with both sides.
A Zeppelin-adapted learning and living style has always been a thing. Obviously it's insane to think that every child will progress at the same rate or respond to the same social cues in the same pleasing way, and I don't expect that. But something is different with him. Removing gluten is just another step in ruling out as many causes or issues as possible. So if you've taken out all the gluten and the behavior remains, it's not a gluten intolerance and you move on to the next possibility. Sounds simple, right?
As you probably know or could guess, gluten-free is no joke! Being a strict vegetarian for ~10 years, I'm used to studying labels. And I'm already a total bitch when it comes to processed foods, excess sugar and artificial colors, so avoiding typical junk food isn't the issue. (Apparently Goldfish crackers just fall from the sky in kindergarten and I've already taken a stand there.) But like, there's gluten in soy sauce! And what about whole wheat? I don't know what to do in a world without whole wheat.
We eat a so much bread / bread-related products, so doing away with normal breads and snacks wasn't something I could just slip by him. Not that I would've tried, of course — you have to be honest with small people. I explained gluten-elimination to Zeppelin and introduced him to the 'Gluten-Free for You and Me' shelf at Trader Joe's, which went well. He was a little upset about not getting his favorite cereal, but perked right up when he realized the gluten-free cereal was peanut butter flavored and had pandas on the box.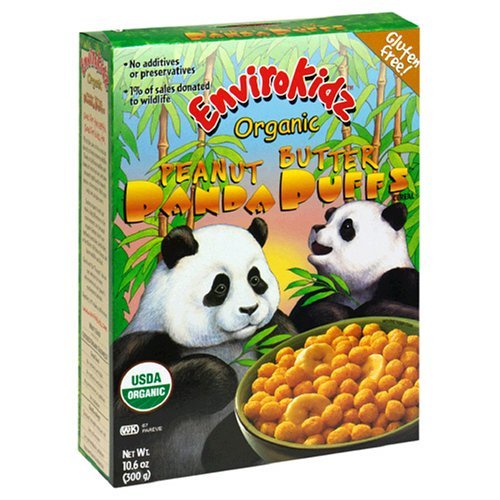 I've made those creepy 'ants on a log' things for his lunch for a solid week, and that seems to be going over pretty well, but I feel like I can't shove peanut butter into celery canals forever. What do people do when they can't have sandwiches? Or pitas? Or most crackers? Or chicken strips??
Corn tortillas, apparently.
Look, here's a new recipe I just came up with the other night:
Nutella on Not Toast
1 corn tortilla
Nutella
Heat the tortilla in an oil-free skillet for a few seconds on both sides. Remove from skillet. Spread Nutella on the tortilla. Roll up the tortilla. Eat it.
I think this is going to go really well. Do you have some super great advice about going gluten-free? Kid-friendly recipes? Get it out of your system in the comments! (pun!)
*Not real names, duh.