Welcome to Idol Worship, a biweekly devotional to whoever the fuck I'm into. This is a no-holds-barred lovefest for my favorite celebrities, rebels and biker chicks; women qualify for this column simply by changing my life and/or moving me deeply. This week I'm learning to fly with Amelia Earhart.
Header by Rory Midhani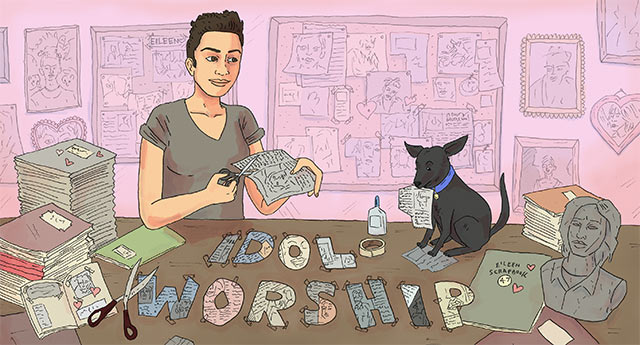 This week marks the 44th anniversary of Woodstock, the music festival that changed the world. Billed as "3 days of peace and love," it was marked by rain, lots of naked people doing what was at the time a legal hallucinogenic known as LSD, mud wrassling, and some of the defining bands of the psychedelic hippie era coming together to rock out, make out, and shape history.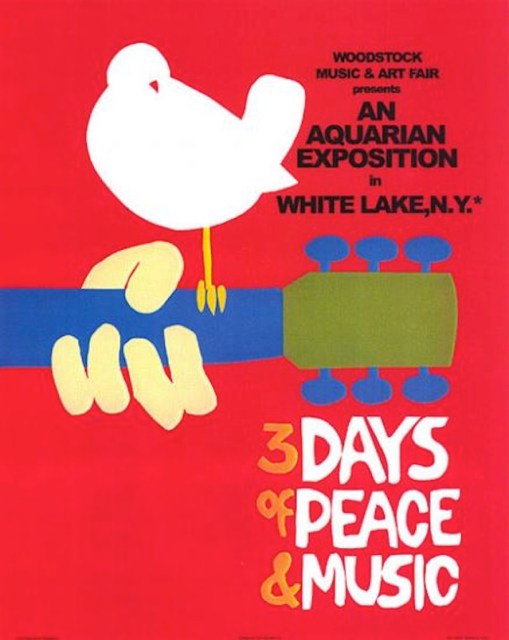 I was raised by a hippie-would-have-been mom born too late to protest in the streets during the late sixties and early seventies. (Don't fret – she did indeed come of age later in the latter decade and become a self-labeled "Disco Queen.") My mom was in middle school when Vietnam was being broadcast on television; growing up, she would constantly recount a story of hippies marching past her school in protest of the illegal war. She wanted to march with them, but she couldn't. So instead, she marched around the schoolyard repeating their slogans.
By the time I'd reached ten, I was obsessed with the hippie counterculture: how it looked, what it did, and especially how it sounded. My mother had suffered from having watched flower children from afar with a longing heart; as I became more interested in the history of the period I suffered from having never seen them at all.
But even worse, I was forced to live with the knowledge that I would never, ever, ever be able to go to the Woodstock Music & Art Fair.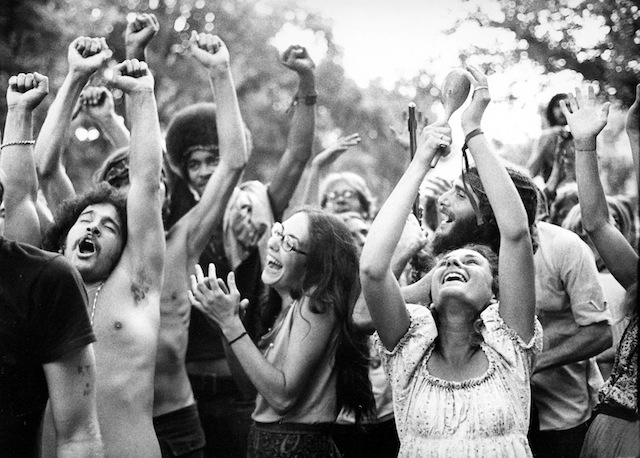 The Woodstock Music & Art Fair, or Woodstock Festival, took place on a dairy farm in Bethel, New York from August 15 to 18 in 1969. The 600-acre plot of land was not the first or ideal location for the festival, and as the day drew nearer and shit hit the fan, organizers announced it was free and watched as a million people began approaching in their cars. Bumper-to-bumper traffic built up around the space. Organizers had expected a turnout of 50,000, and they were still in debt after money poured in for the video footage of performances.
Woodstock intrigued me, if only because it was the music, the spirit, and the people that defined the hippie counterculture colliding in one completely perfect place. I would look through books and image archives in awe of the girls in the mud and the crowds and the grass listening to music people would still miss forty years later. They embodied everything I wanted to be: revolutionary, uniquely beautiful, full of wonder and adventure, and utterly fearless. The obsession deepened: I started to read firsthand accounts of Woodstock online over and over and over. I downloaded what live audio of the performances I could find. I read books and watched documentaries. Ultimately, I regretted not being born in a different time or place, or having the ability to really feel what it was like to be alive during a time of such magnificent turbulence, progress, and partying. I wanted to know what that experience was like for those young people in long lines of cars on a country road, and it broke my heart that I never would.
Although I've since come to find a place in this modern world where I belong, my hippie-era values are still with me: I am totally and completely anti-war. I do my best to support the equality and liberation of all people. I love topless girls laying in the grass. I speak loudly about issues that matter to me. I love flowers.
And I still love the music.
32 acts in total performed at Woodstock, though many concerts were interrupted by rain and subsequent technical difficulties. Some performances were not photographed or filmed because of artist contracts. And most performances were dominated by men. Despite the new ideals of gender parity that emerged out of the late sixties and early seventies, the music of the era was distinctly male-fronted, from Crosby and Stills to Nash and Young. Even now, the acts that define the generation are often those with a majority male influence or no female members at all: Jimi Hendrix, Bob Dylan, The Beatles and John Lennon, Joe Cocker, The Grateful Dead, the Who. Men simply outnumbered women on the psychedelic scene, and Woodstock was no exception – only 5 acts included a female artist, and only three of those female artists were solo acts. (Joni Mitchell and Lighthouse, a huge band which included female members, both declined.)
The women at Woodstock were rarely on stage – but the ones who were played a huge role in shaping musical genres and a new generation.
The Women of Woodstock
(In order of performance)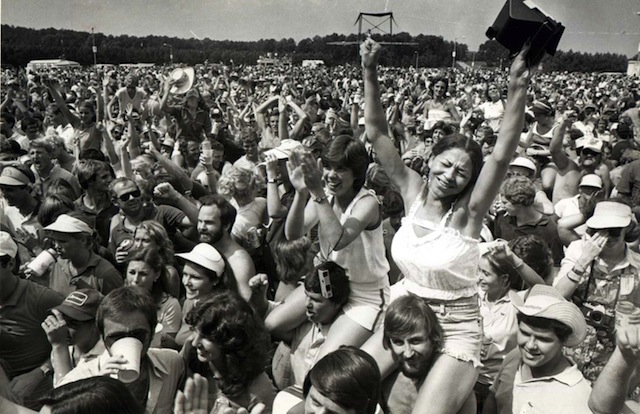 Melanie Safka
Melanie Safka launched a 40-year career at Woodstock.
…at Woodstock, where as a New York kid barely known outside of the coffeehouse circuit in Greenwich Village, she sang her song "Beautiful People" and inspired the first panorama of candles and cigarette lighters ever raised at a concert event. That, in turn, moved the young singer to write "Lay Down (Candles in the Rain"), which sold more than one million copies in 1970 and prompted Billboard, Cashbox, Melody Maker, Record World, and Bravo to anoint her as female vocalist of the year. Her single "Brand New Key," an infectious romp about freedom and roller skates, topped the charts in 1971.
Safka played seven songs on the first day of Woodstock, including the timeless "Mr. Tambourine Man." Here's some footage of her playing it at a years later performance in the same small town of Bethel.
Joan Baez
Joan Baez has been a well-known fixture in folk music since the dawn of time – or, more accurately, 1959, when her performance at the Newport Folk Festival rocked the world 'round and 'round. Because of her Mexican ancestry, she suffered discrimination and was often called slurs during her childhood, prompting her to become a civil rights and nonviolence activist who found herself behind bars more than once. Although her music was always vaguely political, in the '60s she moved away from historical songs and began tackling current issues.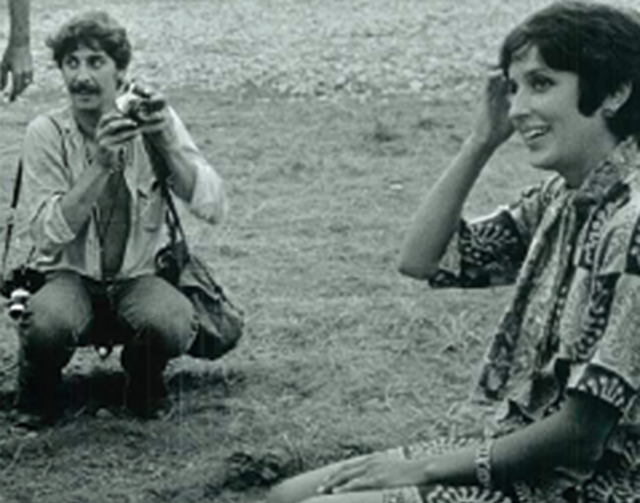 Baez performed at Woodstock on the first day. She was 6 months pregnant and sang 14 songs beginning at 12:55 AM, including "We Shall Overcome" and "I Shall Be Released."
I do believe

We shall overcome, some day…

We'll walk hand in hand, some day…

We shall live in peace, some day…

We shall all be free, some day.
https://www.youtube.com/watch?v=Wt-907OpVFk
Janis Joplin
We all know I love Janis Joplin, and ultimately I am glad she was at Woodstock because I believe she deserves to be as iconized as possible. With her long hair down and blowing in the wind, she performed 10 songs with the Kozmik Blues Band. Most of those were my own personal favorites, like "Try (Just a Little Bit Harder)," "Piece of My Heart," and "Summertime." She performed from 2 AM to 3:30 AM.
Janis' raspy voice was spotlighted on Day 2. This footage captures her performances of "Try," "Can Turn You Loose," "Work Me Lord," and "Ball and Chain."
https://www.youtube.com/watch?v=QQ4hBsKxpiE
Sly & The Family Stone
Sly & The Family Stone changed rock 'n roll with "Dance to the Music." Performing what they describe as "dazzling fusion of psychedelic rock, soul, gospel, jazz, and Latin flavors," they popularized funk music with a lineup of men and women bringing vibrance to the masses.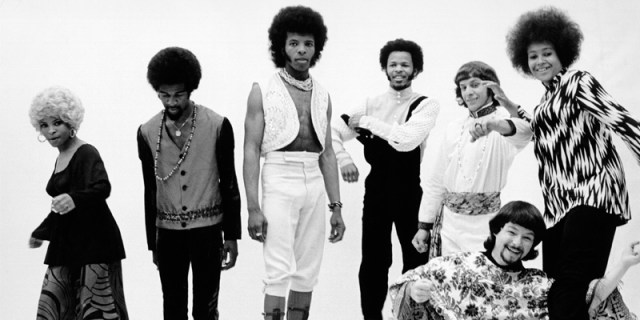 The group played at 3:30 AM – and until 4:20 – and performed 9 songs, including "I Want To Take You Higher."
Jefferson Airplane
I fucking love Jefferson Airplane, and especially their badass and damn sexy female vocalist Grace Slick.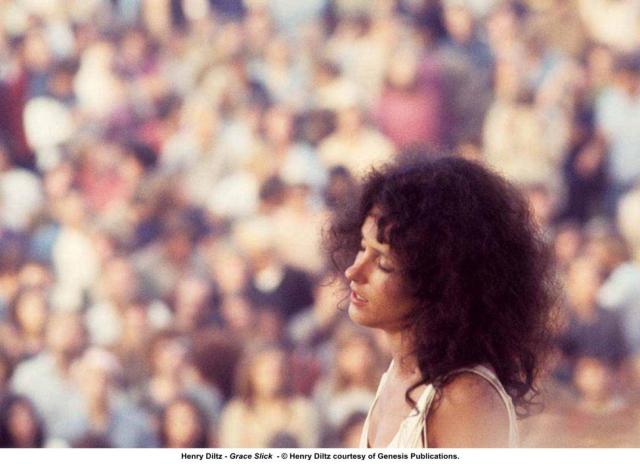 Slick joined the band in 1966 (they formed in '65). With her as lead singer, the band was inducted into the Rock 'n Roll Hall of Fame in 1996, culminating a career in which they shared stages with the Doors, the Grateful Dead, Santana, Jimi Hendrix, Creedence Clearwater Revival, The Who, Janis Joplin, and Steve Miller. Slick is now a painter who still enjoys making artistic references to Alice in Wonderland.
Jefferson Airplane ended Day 2's performances at 9:40 AM the next day, closing up from an 8 AM set for the afternoon. They performed 13 songs including "Somebody To Love," "Volunteers," and "White Rabbit," but not "Embryonic Journey" or "Today," which is sad.
One pill makes you larger
And one pill makes you small
And the ones that mother gives you
Don't do anything at all