Welcome to Idol Worship, a biweekly devotional to whoever the fuck I'm into. This is a no-holds-barred lovefest for my favorite celebrities, rebels and biker chicks; women qualify for this column simply by changing my life and/or moving me deeply. This week, I'm really glad the Internet likes Betty White like I like Betty White.
Header by Rory Midhani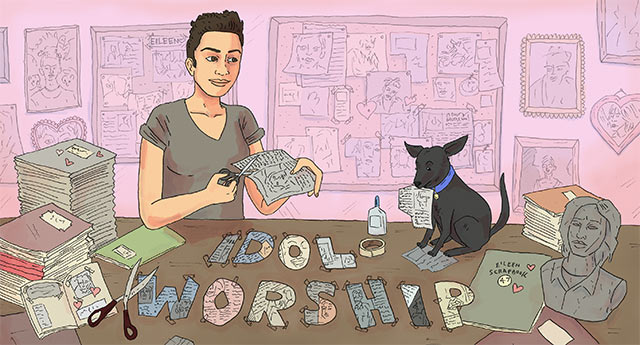 Seeing as I was born with the natural style, grace, and attitude of an older woman, it's no surprise that I used to stay up nights to marathon Golden Girls episodes in my bedroom as a wee lass. And seeing as I grew up watching The Golden Girls, it's no surprise that I've turned out the way I did.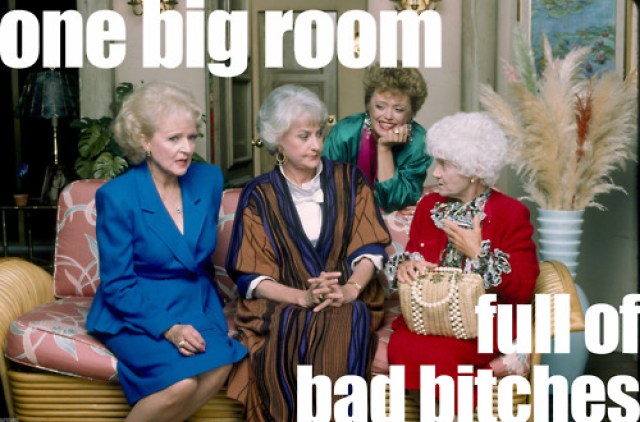 It was hard to pick a favorite character on GG growing up, mostly because I wanted to grow up to be every single old lady on Earth. I admired each of the four leading ladies: Sophia, who reminds me of my own grandmother, was too feisty not to leave me awestruck; Dorothy, whom I always knew, deep down, I really was, was too intelligent to disparage; Blanche, sexy and smooth, was everything I hoped I could be when I was her age. And despite my extreme, all-encompassing fear of ending up clueless and naïve, I loved Rose Nylund.
At first glance, Rose, a caricature of midwestern unknowing and small-town simplicity, seems to exist only for comic relief. She gets herself into messes, and she often doesn't even realize what she's done, but fuck if I didn't laugh every. single. time. And on second and third glance, I realized Rose, in all of her childlike innocence, was quite a feisty motherf*cker herself. And that – well. That I truly, deeply loved.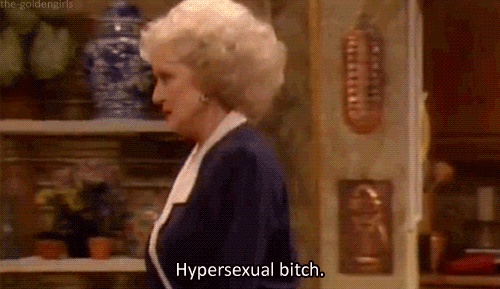 Rose was experienced, and authentic, and genuine. She was well-meaning, totally kind, and absolutely pure. She had strength of character and she had a strong moral core. And none of this is influenced by the fact that when I took a quiz that assigns you to your Golden Girls soul twin, I landed Rose despite trying my best to avoid every nice answer on the damn thing.
Betty White, the last Golden Girl standing, the mother of all Rose, had a career more expansive than a small Miami kitchen and a fresh cheesecake, though. And even growing up, I recognized that of all the other actresses, she was the most public. I saw her speaking out on gay rights and animal rights, I saw her hosting SNL and sitting in my living room during commercial breaks, and I knew then that the joke had been on me the whole time. Rose was nothing to avoid. Betty White was, and is, no fool. And her ability to morph so well into all of her various characters, as well as her tenacity and never-ending presence on The Scene, was something I admired and still admire deeply as a teenage drama queen. (No, but seriously. I went to performing arts school, you guys. I was gonna make it.)
But I digress.

My love for the Golden Girls aside, it's hard not to love Betty White. She's really just simply amazing, and her ability to laugh at her own expense and portray strong, edgy, and hilarious characters above 30 is a standout art in today's 20-something media landscape. Plus, I'm pretty sure, upon further inspection, that she really is my soul twin.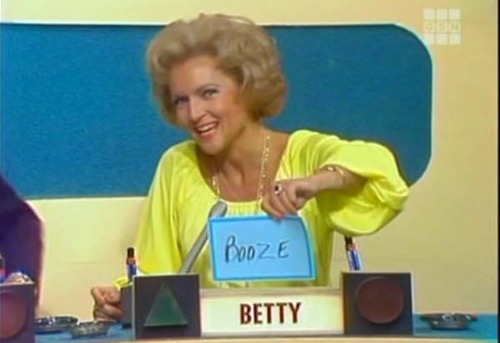 Funny women are hard to find. This isn't because they don't exist; I know from personal experience that most women are hilarious, after all (especially B), and that most men aren't. But in Hollywood, and especially in visual mediums like television and film, it can be hard to find a woman at all, let alone a priceless gem of a comedic one. In that way, Betty White's done swimmingly, and deserves pretty much for all of us to bow down before her. She takes herself seriously as a comedian, and hasn't given up despite having celebrated a 90th birthday and being the butt of pretty much every "Keep Betty Alive" joke on the Internet. You can tell Betty White knows she's funny, and you can tell she enjoys how ingrained into all of us that one fact is, too. And I ain't even mad, because that bitch is one-of-a-fucking-kind.
My biggest fears with growing old, as a wee lass at least, all stemmed from social anxieties: How will I meet people? Will there be stuff for me to do? What do old people WEAR? How do they keep drinking? Will I be forced to marry some boring dude, start a family, and then cook big meals? WHAT IS HAPPENING. The Golden Girls did a lot to assuage those kinds of fears in us all; in the middle of a 90's media firestorm of midriff tops and spandex, they showed America and the world that women, at any age, could be sexy, confident, and funny. They could spar with words, deliver witty and timely snark, and throw a comeback at any dude who dared offend them. And that was pretty badass, if you ask me.
Now that I'm all grown up (or at least too old to trick-or-treat, too young to die), my only fear is walking into a room of women, at some point in this wild journey, who don't know The Golden Girls by word and don't think of those four women as having raised them by TV light. Luckily, the entire internet fawns over the cast enough to keep historians puzzling over the population of St. Olaf for centuries; in addition to GG memes, White's also had a streak of luck in the Tumblrverse and remains one of its most cherished treasures.
In honor of my strong feelings about her, I wanted to compile an assortment of Betty Whit GIFs, both in character and just in lounge wear, to showcase more accurately every dimension of her personality. In the process, I learned a lot.
1. Sometimes, a girl's gotta drink.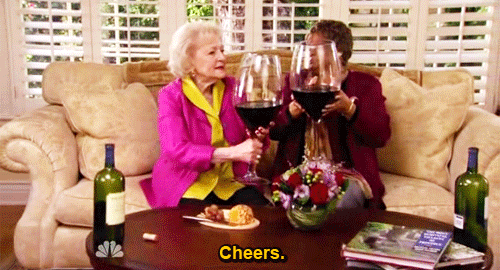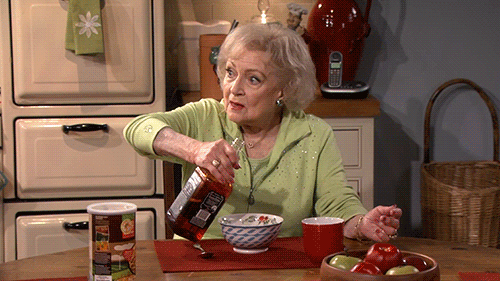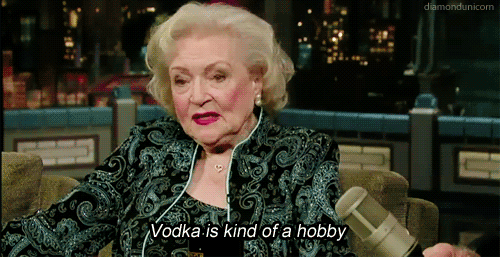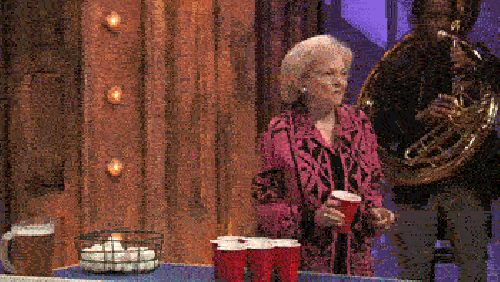 2. Sometimes, she can't.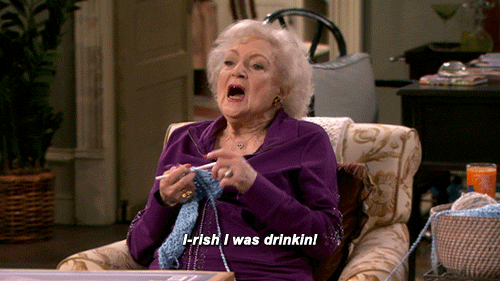 3. I'll never be too old for Vegas.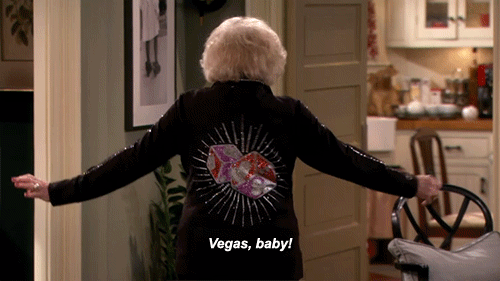 …or to shake what my mama gave me.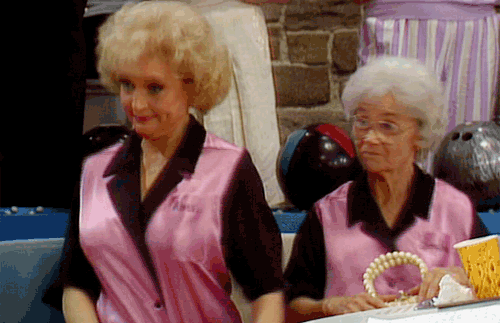 …or for sexy times overall.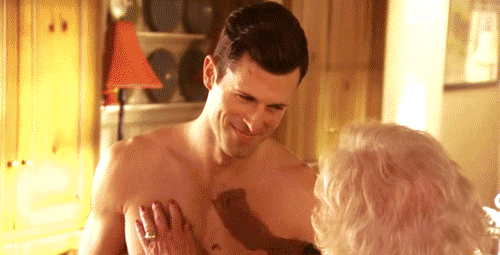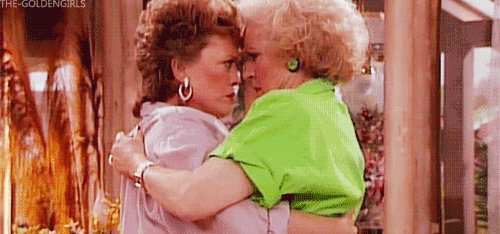 4. No matter how many years it's been, you can expect it to still be just you and your ego.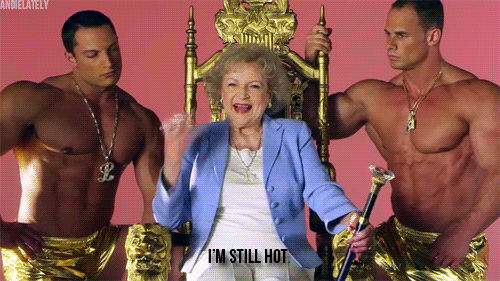 …so don't be afraid to self-promote.

5. We all have hard lives.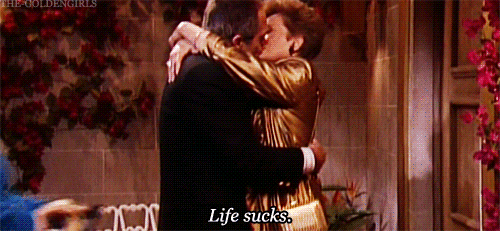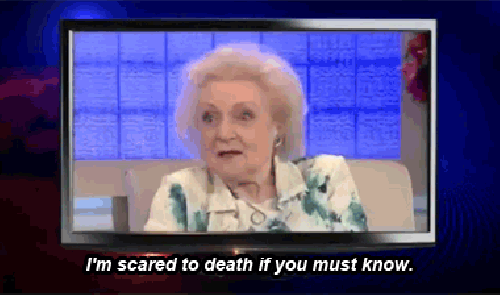 6. And that's just the way it is.
7. No matter what, remember: this is how we live, no fucks to give.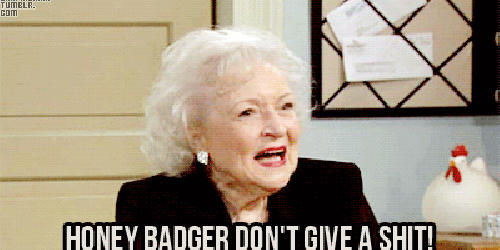 (So always speak your mind.)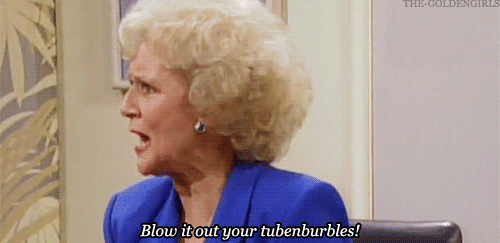 8. Do the right thing…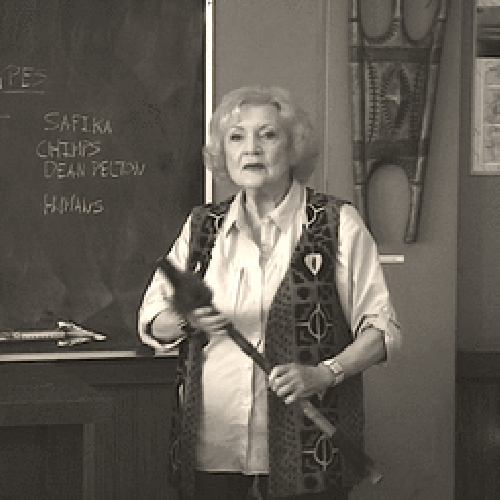 and don't be afraid to stand up for your principles…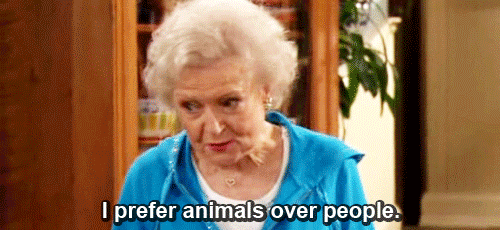 …no matter what the cost.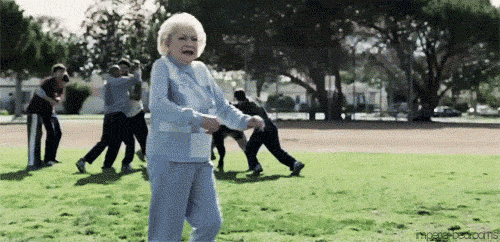 9. Never forget your fans.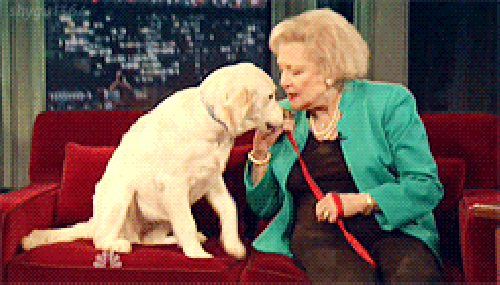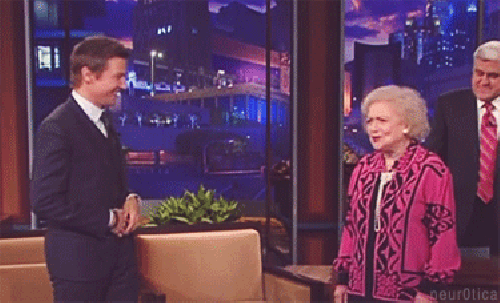 10. And never change a good thing.