I Still Can't Believe is a TV Team series where we remember the things happened on television that baffle us — in good and bad ways — to this very day. 
---
Pretty Little Liars was a TV series whose premise was: What if the most unhinged, batshit bonkers, out-of-the-frame, hyperadrenalized mishaps befell a group of teenage girls living in a haunted town of endless secrets and living dolls? There's no character for whom this was more true than Emily Fields, Rosewood's resident lesbian who, over the course of seven seasons, saw multiple girlfriends murdered and one girlfriend resurrected, was kidnapped alongside a different girlfriend and forced to stab their kidnapper — who was pretending to be the cousin of her most recent dead girlfriend, but was actually the one who murdered her — in the guts on top of a lighthouse, received a necklace made of human teeth that spelled out DEAD GIRLS CAN'T SMILE, got poisoned by her BENGAY sore muscle cream, weathered a car driving into her living room on purpose, was attacked by her school building which literally came to life one night and told her to ACT NORMAL BITCH, and had her ovarian eggs stolen and fertilized and implanted into the uterus of her first girlfriend who died and came back to life.
Pretty Little Liars hit during a perfect storm. It arrived when Twitter was just taking off as a platform for communicating with the people who make TV and the people are watching the same shows as you. It casually walked, without issue, through the door Glee had kicked down when it came to gay teens on TV, at a time when ABC Family was desperately trying to rebrand itself as a network known for more than its lifelong contractural obligation to air Pat Robertson's white evangelical nightmare show, The 700 Club. And it made its entrance before streaming platforms were making TV, before binging became the norm, before the studios and networks that greenlit television were able to bypass Standards & Practices reviews that worried about losing advertisers aiming at straight, white, conservative, middle-age middle America. Watching TV live and weighing in and being heard by the actors and creators was part of the Pretty Little Liars experience, and it was a new one — and oh, it was heady.
I recapped all seven seasons of this show, but the one image that stands out to me after all this time — the one that I still, to this day, cannot believe — is during the series finale when all the straight couples were having sex, and, instead of doing that, Emily Fields and Alison DiLaurentis rubbed their bare ankles together. I rewatched "Till Death Do Us Part" recently, to see if I was remembering it correctly, and yep: There's Ezra and Aria flipping each other like pancakes, Spencer climbing Toby's naked torso like a tree, Hanna and Caleb making a baby, and Emily and Alison's feet just a-touchin'. Little toe tap here. Little heel bump there. Feets on feets on feets, lesbian lesbian feets.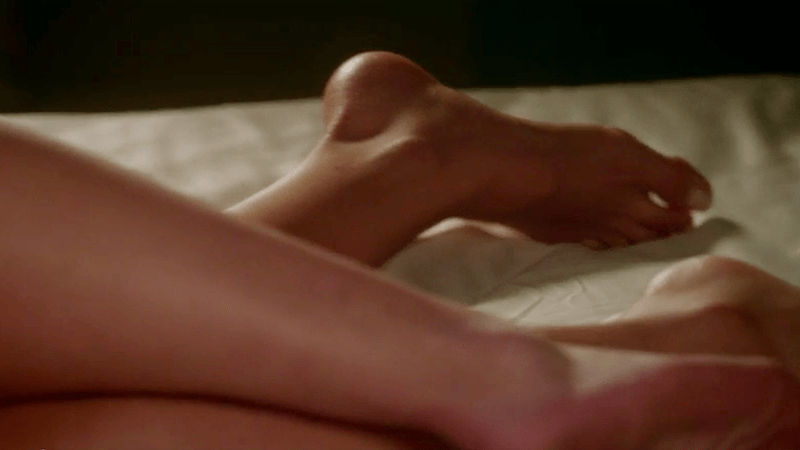 The reason I still can't believe that it happened is because it was 2017, after Orange Is the New Black, Sense8, Lost Girl, Orphan Black, Jane the Virgin, and Wynonna Earp had all given their queer couples the exact same amount of sex with the lights on as its straight couples. It happened after ABC Family had become Freeform, in large part because of Pretty Little Liars. It happened with so many queer people writing and directing. It happened in the last episode, when there was nothing left to lose. And! It happened! Juxtaposed with every! other! couple! on the show! That kind of thing is always going to bother the heck out of me — it's my job, in fact, for it to bother the heck out of me — but it was really the cherry on top of Emily's short-stick romantic storylines over the course of the show's final seasons.
Everyone else had their final shebangs with their first on-screen loves on the show, which of course Emily couldn't do because hers was Maya St. Germain and Maya was dead. Everyone else had emotionally resonant romantic storylines in the final seasons, but Emily didn't because one of her love interests was just a plot point that never made a lick of sense, and Alison spent most of the last season chained to a bed getting tortured by her husband who carried a BONE SAW around in his backpack. And to celebrate making it through the series alive, no small thing for two gays in Rosewood, Emily and Alison just stacked their feet on top of each other!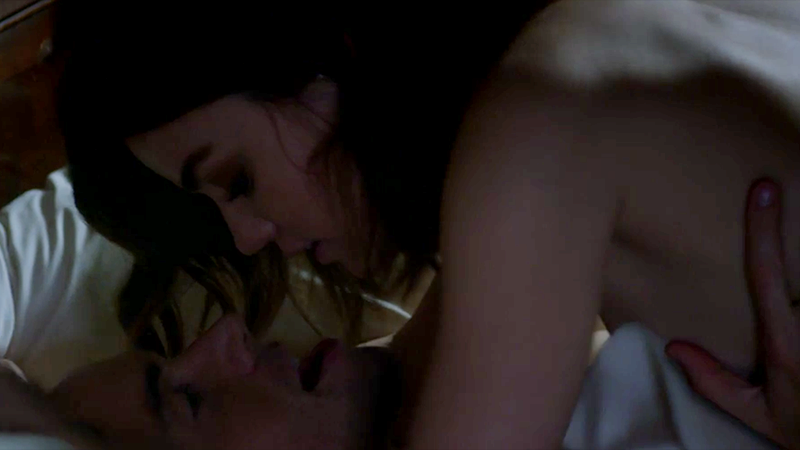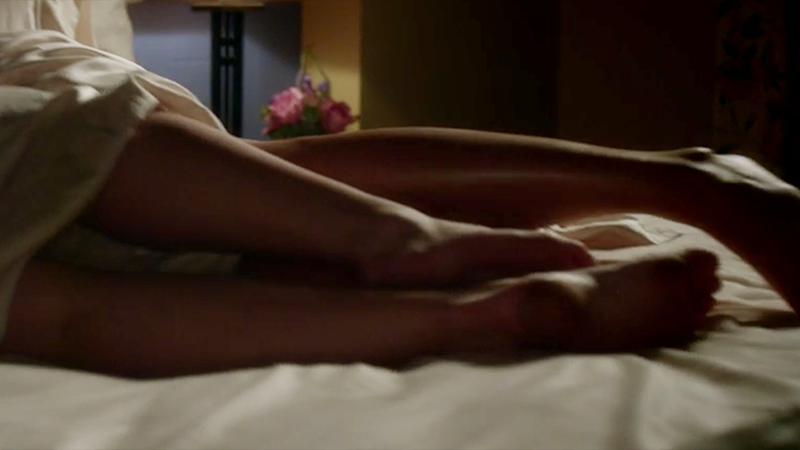 Years before Pretty Little Liars' finale, there was a similar controversy on Modern Family. Gay viewers noted that while the other families shared a lot of physical affection, Cam and Mitchell hardly ever touched. The discourse reached its apex in a scene were Claire and Phil, and Cam and Mitchell reunited in an airport. Claire and Phil kissed in the foreground, while Cam and Mitchell hugged in the background. Even GLAAD had something to say about it.
There's a lot of reasons Pretty Little Liars doesn't hold up in 2021: most notably making the inexplicable decision to pin the show's major crimes and mysteries on a trans woman character, perpetually glorifying the relationship between a teacher and the student he stalked and abused, and killing off basically every Black character who ever came to town. Pretty Little Liars was on air long enough to see the whole world change around it. The TV landscape it launched in was not the TV landscape it landed in.
This show gave me a lot of laughs, a lot of notoriety as a lesbian writer, a lot of good friends, and more than a handful of grey hairs. The absurdity will stick with me, fondly, forever — but I'm never going to get over this pile of homosexual tootsies.