I really loved The Legend of Zelda: Breath of the Wild, but there were way too many nooks and crannies between the puzzles for me to actually fully complete it. I played it twice, including all the DLCs, but never got close to 100%-ing. Tears of the Kingdom, though? This game's got me exploring every single inch of Hyrule, especially collecting all the fifty-eleven pieces of armor hidden throughout the kingdom (and above it in Ancient Hyrule Sky Heaven, and below it in Ancient Hyrule Hades). That includes the Bokoblin Mask, which I never got in the first game, so I had no idea what it did besides look horrifyingly adorable. Imagine my surprise when I was traipsing around wearing it recently and accidentally became best friends with a bunch of monsters!
It was a beautiful, sunny morning in Hyrule Field and Link was out and about searching for herbs and fruits and mushrooms. Just your average daybreak elfin foraging. He was wearing the Bokoblin Mask because he was feeling a little bit silly, a little bit giddy. He'd received a vow of eternal commitment from his husband Sidon just the day before, his backpack was full of enough supplies to make a hundred hovercraft, the kids in Lurelin Village had given him a cute little lobster shirt for driving the pirates away, and he'd just helped the people of Hateno Village rediscover cheese. Yes, despite the absence, once again, of Princess Zelda, things were looking pretty good for a guy who kept waking up from a coma to discover the world ending in a whole new way.
Link wasn't really looking where he was going, which is why he ran directly into a Bokoblin who was patrolling some ruins, a backpack full of fire fruit propped on his shoulders. Link reached for his sword, but stopped when the Bokoblin didn't reach for his rock club. Instead, the Bokoblin did a little exclamation over his head and started snorfling Link with his piggy pink nose. The Bokoblin turned his noggin this way, then that way — and began talking to Link! Snorting and stomping and laughing and waving his arms around. It was the Bokoblin Mask! He thought Link was an actual Bokoblin! And so, following the instincts I've developed from years of caring for feral cats in New York City, I had Link slowly reach into his pocket and pull out some food and offer it to his new pal. The real Bokoblin went absolutely nuts for Link's apples! He ate them all, called over a friend, and together they begged for more. So I tried wildberries. The Bokoblins went nuts for those too! They ate endura carrots. They ate mighty bananas. They even ate some eggs Link had boiled in a hot spring near Death Mountain.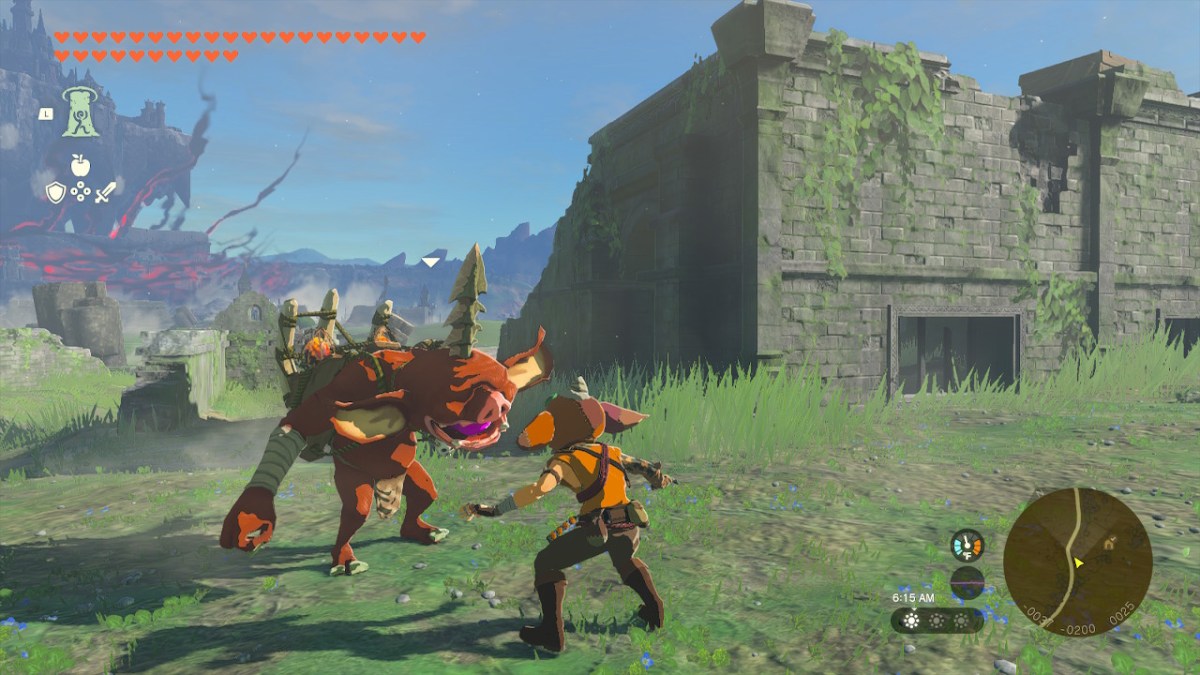 When Link tried to gently exit this serendipitous meeting, his heart grew even fuller than it had been earlier in the morning: the Bokoblins followed him! I recognized this behavior from my feral cat caretaking too. Link had become the Bokoblins' mother! Link tried his luck with a Boss Bokoblin and his little queue of grumpy followers. Same thing: They ate every snack he offered and then wanted to come home with him. Soon, word spread throughout the entire kingdom, and everywhere Link walked, he walked among monster friends. They told him jokes and laughed and laughed, sometimes toppling over from the force of their own beastly hilarity. They offered him a place to sleep by their fires. The Bokoblins even shared their food with Link, steaks on steaks on steaks.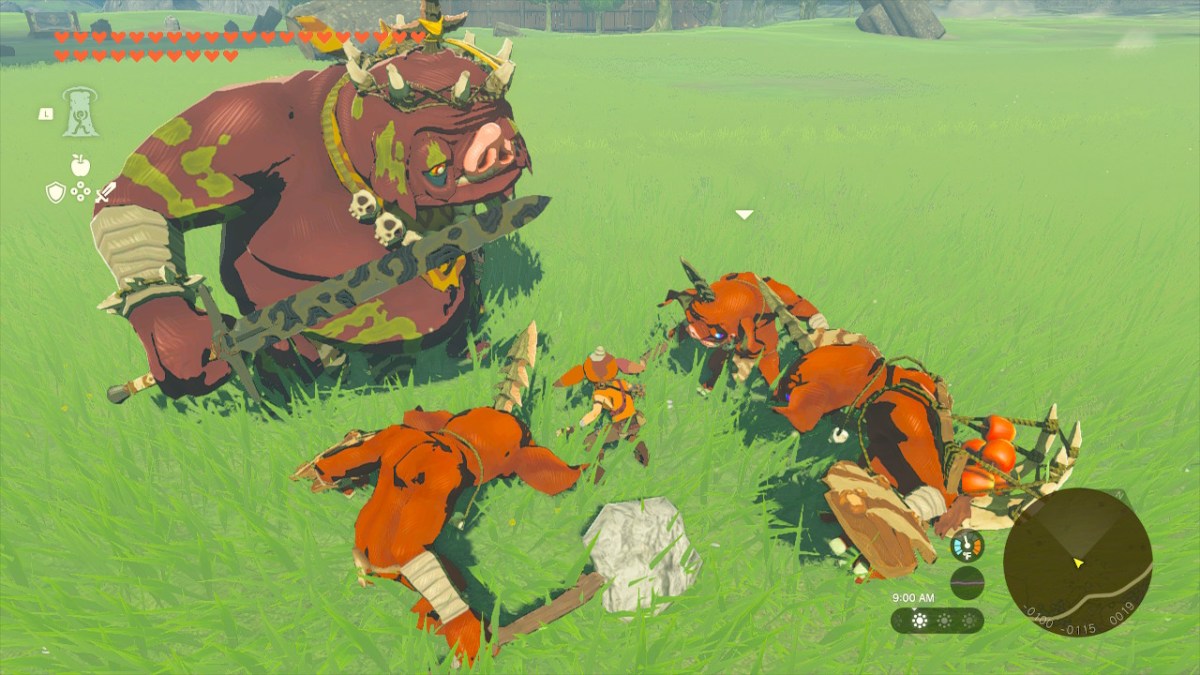 Since that day, Link and I have never fought another Bokoblin. However, we learned the hard way that Lynels aren't so easily fooled. We raced to an underground colosseum when we received the Lynel Mask, and at first it seemed like the game's toughest enemy was also going to become one of our ugly-beautiful sons. And so, we took out our camera to snap a photo, and just as we were lining up the shot, a cobble crusher came smashing down on top of our head, over and over and over. CRUSH! CRUSH! CRUSH! And then it was raining arrows and the Lynel was breathing fire directly into our face. It turns out even lesbians can't socialize all feral beasts. But that's okay, our hands are pretty full with all our Boko-brothers and the endless parade of Koroks who have lost their friends.