Hello beautiful, and welcome to How To Own It, where store-bought fashion meets DIY crafts. Each week I'll be exploring an aesthetic theme, showing you some of the best ways to wear it and how to make it for yourself.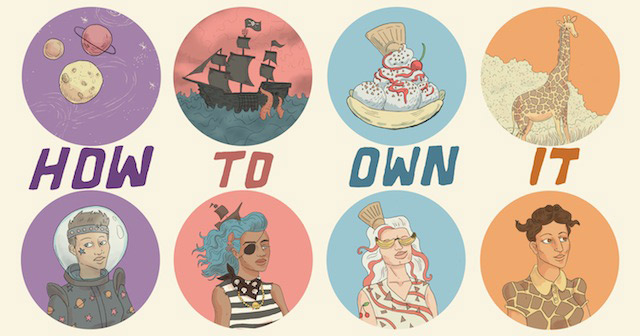 ---
Since I tend to view myself as a tiny woodland creature trapped in the urban sprawl, I regularly fight the urge to stick twigs and flowers and leaves in my hair and around my body and call it fashion. Luckily, spring is a time when it's fully appropriate to do things like that (…right?), and since it's basically March which means it's basically not winter anymore, little floral things have started popping up in stores between the monochromatic geometric prints that defined the past few months. No word from the actual crocuses and daffodils yet, but I'll gladly settle for some accessories in the meantime.  I'm going to give you a heads up right now that I'm going to be doing a lot of floral-themed posts in the next few months.
Today I want to talk specifically about floral headbands, for the obvious reasons that they are fucking adorable and conveniently super trendy at the moment, according to my "work research" trip to Soho earlier this week (ahem). You can buy one or ten and wear them every day, and actually, could you please? I having nothing but positive feelings about girls with flowers in their hair.
This one from Topshop that sparked today's post has flowers AND spikes, so I thought you'd be into it. Of course, when I went to link it for you, it was sold out already because sometimes life is cruel (but I wanted to show you any way!). Here are some other equally fantastic options:
DIY Floral Headband
Floral headbands also obviously make for a super simple/rad craft project. You will need:
Silk Flowers
Sewing materials
A fabric covered headband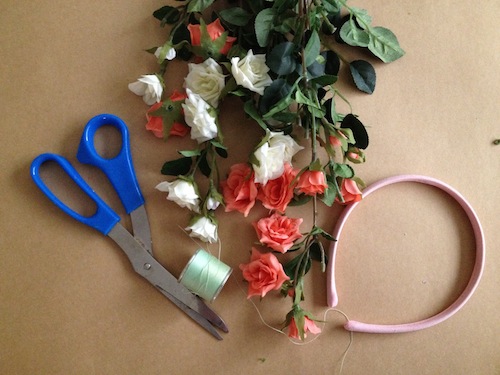 1. The first and most important thing to do is select your silk flowers. Imagine how much time you think it took me to do this and multiply it by three. Once you've selected your flowers in as many colors and shapes as you want, cut their heads off as close to the plastic stem as possible. Be careful not to cut it too close otherwise it'll come apart. Then, lay the flowers out in the pattern you want, just to get a feel for how it will look.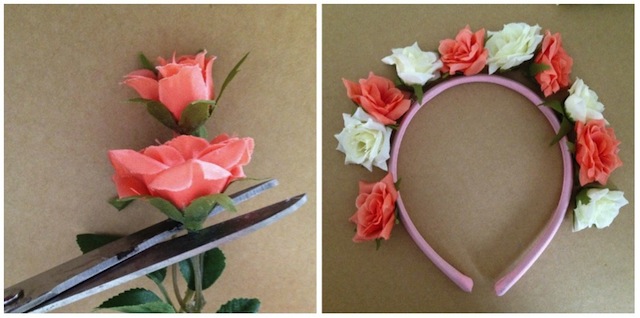 2. To be completely honest with you my original plan was to glue these on but my very smart girlfriend pointed out that there's no way that would actually work. So, I sewed them down, which is why you need a fabric covered headband. Start with one in the middle and work your way out by sewing the leaves to the sides and underside of the headband.


3. Put it on and wait for spring.

---
Want to know how to own a look? Email gabrielle@autostraddle.com or tweet to @Gabrielle_Korn.
Header by Rosa Middleton